Resurrect

"When a friendly Monster dies it is brought back to life with 1 Health. This ability can only trigger once per battle."
Unit is Resurrected with full armor.
Notable Rulesets
| | |
| --- | --- |
| Top 3 Rulesets | Bottom 3 Rulesets |
| Noxious Fumes - Within the ruleset, poison acts as a one time application. After a monster is resurrected, they will no longer be impacted by poison. (Unless they are struck by an attack with poison) | Equal Opportunity - All monsters have the opportunity ability. As your freshly resurrected monster will return to the game with 1 health, they will be a prime target for opportunity monsters. Consider evening the odds with Void Armor and additional Protection |
| Lost Magic - As magic monsters are unusable in this ruleset, all attacks must strike armor first. Stacking your resurrected monster with armor will extend their (second) life. | Unprotected - with no armor, your resurrected monster is likely to fall soon after being resurrected. |
| Holy Protection - A monster that is resurrected will regain its divine shield. | Target Practice - All magic and ranged monsters possess the Snipe ability. Ensure that your monster with resurrect is well protected. If they perish before resurrecting another monster, that ability is lost to your team. |
Notable Abilities
| | |
| --- | --- |
| Top 3 Abilities | Bottom 3 Abilities |
| Triage/Tank Heal - consider the positioning of your Resurrected monster when adding a healer to your team. This gives your resurrected monster a chance to regain its strength! Repair does the same with armor | Shatter - If your opponent plays a monster with shatter, your armor will be destroyed. This opens up your health stat to direct attack. |
| Void Armor - Protect your resurrected monster by preventing magic attacks from striking the main health stat for as long as possible. | Piercing - Be ware of your opponent's piercing monster. If they land an attack, it will pierce through your armor and hit the main health stat. |
| Martyr - When this monster dies, adjacent monsters get +1 to all stats. When resurrected and killed again, the martyr ability will trigger again. Place your martyr strategically so they are the first to fall.....and the second to fall. | Rust - Reduces the armor of all enemy monsters. If you opponent plays a monster with this ability, be warned that your monster will be resurrected with less armor. |
Remarkable Interactions
Resurrection and Rebirth have been updated to properly clear Affliction, Blind, Cripple, Halving, Poison, Snare, and Weaken. Recharging is also now reset. (Per the 5/16 release https://docs.splinterlands.com/platform/release-notes#2023-05-16).
When a monsters dies and is resurrected or rebirthed, it does not attack at all during that round. It will attack in subsequent rounds.
You can stack your team with multiple resurrecting monsters.
If an attack kills the target monster and an adjacent monster with blast damage, the adjacent monster will be resurrected instead of the targeted monster even though it may have died first.
Summoners with Resurrect: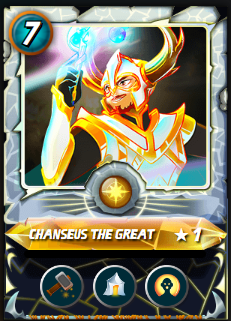 With a mana cost of 7, Chanseus the Great will Repair, Triage, and even resurrect your monsters. He is invaluable to armor heavy teams, particularly if monsters have Void or Void Armor which reduce magic attacks.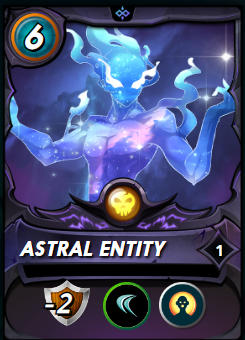 Astral Entity provides the Dodge ability to all friendly monsters as well as -2 Armor to the enemy team. In addition to that, the Resurrect ability allows it to bring back one friendly monster after it dies.
Monsters with Resurrect:
*Consider using https://monstermarket.io/ to search for Monsters and Summoners by ability
Curious about how to create higher level cards? Learn How to Increase Card Levels by Combining Cards
Before combining, ensure that you have a summoner that can call the Monster forth! Summoning Monster Restrictions
Useful Links:
Top 10 Tips for Splinterlands Players Who Are New to Blockchain Gaming
Where Can I Listen to or Watch the Town Hall?
Questions about a specific battle or interaction?
Reach out to tech support! Be sure to include a link to the battle as well as a clear question or statement regarding your concern. How do I request clarification about a battle from tech support?
We are also happy to hear any feedback regarding our articles as well. If you have a battle to share that highlights a certain ability, please reach out!
**Disclaimer: Individuals are solely responsible for gameplay and developing their own unique strategies. Information shared by Splinterlands Tech Support does not guarantee success. Be sure to stay up to date on the introduction of new cards, abilities, and rulesets as they may impact the relevancy of certain information. If you have any questions or suggestions Submit a Request.