What Does Leveling Up a Summoner Do?
Leveled-up summoners allow for higher-leveled monsters in battle. Leagues are capped by certain levels, so the higher you rise in the leagues, the higher leveled monsters you will be able to use with your summoner.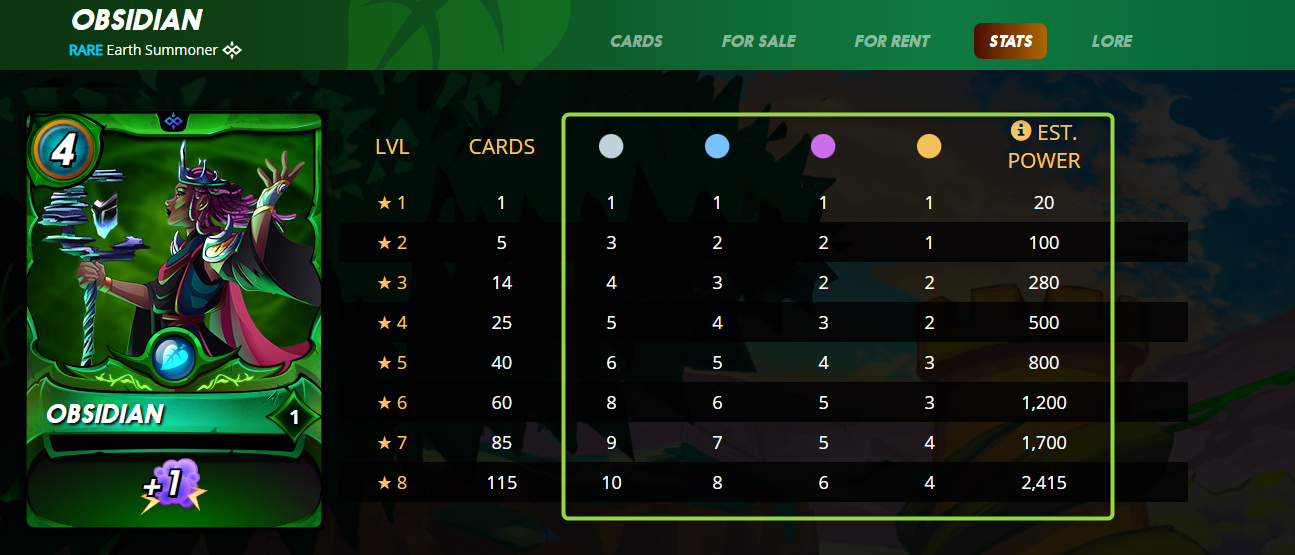 Leveling up your summoner increases the monster levels that can be played (as shown above). The numbers beneath the colored dots represent the level cap by which monsters summoned are restricted. The gray dot is for common monsters, blue for rares, purple for epics, and gold for legendaries.
Summoner Level With Monster Interaction
When you level up your monsters, you might find that they are unable to be used at that level. A warning mark will be shown next to the card (shown above). This means you will have to level up your summoners in order to use those monsters. To do this, you will have to get multiple copies of the summoner and combine them to level it up.
Additionally, the level cap will depend on the level of the summoner being used, not the highest level in that element. For example, if you have a level 4 Wizard of Eastwood but use your level 1 Mylor Crowling, your monsters' levels will be capped using Mylor Crowling's stats.
Common Misconceptions League Cap vs Summoner Cap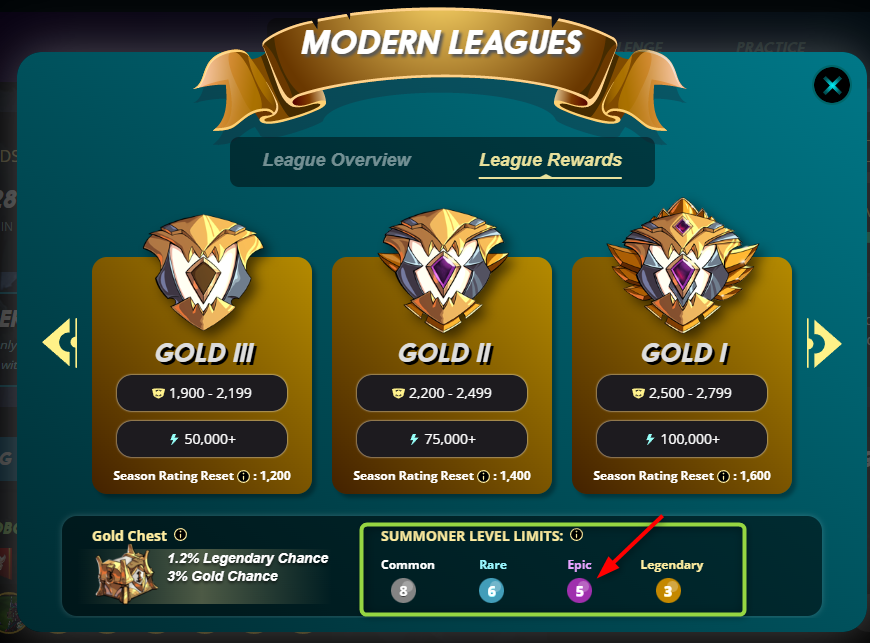 Although league caps are shown in the league settings, there are a few exceptions. For example, you can use a level 3 rare in the Bronze League or a level 7 rare in the Gold League.

This is because epic summoners are capped at level 2 and 5 in the respective league restrictions, however, the epic summoners allow the level of rare monsters to exceed the league restriction.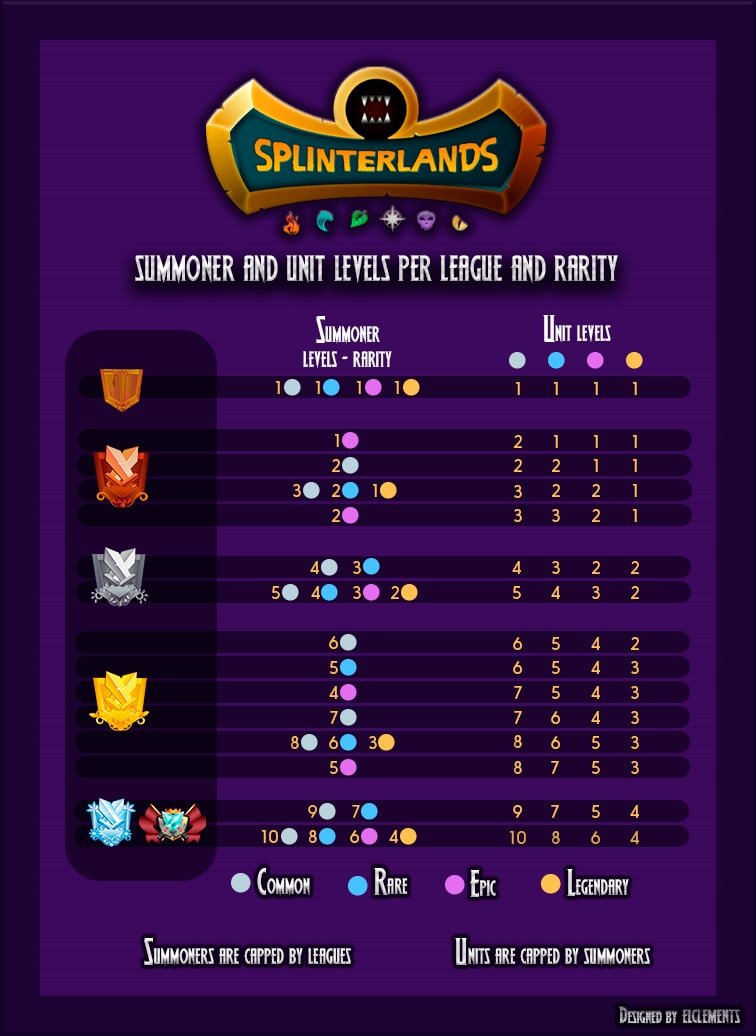 A chart of the summoner and monster cap (shown above).