Close Range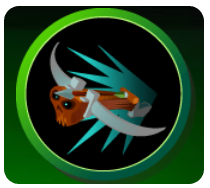 "Monsters with ranged attacks are allowed to attack in the first position."
Normal attack accuracy applies.
Notable Rulesets
| | |
| --- | --- |
| Top 3 Rulesets | Bottom 3 Rulesets |
| Weak Magic - paired with additional armor, this ruleset allows your ranged attack monster to deal more damage for a longer period of time! | Broken arrows - Ranged attack monsters can not be used. Avoid using the summoner Fernheart which grants the close range ability. |
| Aim true - Melee and ranged attack monsters will always hit their target, even from the first position! | Up Close and Personal - Only melee attack monsters can be used |
| Equalizer - Take advantage of the opportunity to equalize the health of your ranged attack monsters. Adding a ranged monster with Scavenge, such as Iza the Fanged will bolster your chances of bringing a monster with high health to the end. | Fire & Regret - Ranged attack monsters take damage from any successful attacks. This ruleset is not ideal for ranged monsters. |
Notable Abilities
Top 3 Abilities
Bottom 3 Abilities
Blast - Paired with Blast, close range continues to damage the target and adjacent monsters
Inspire - This ability adds +1 to melee attacks - not useful for monsters with ranged attacks
(unless they have both: see The Vigilator)
True Strike - Never miss a target, even from first position!
Backfire - If your opponent uses a monster or summoner with backfire, beware the returned damage from missed attacks!
Stun - prevent your opponent from attacking in the next round, increasing the likelihood that you will defeat them!
Return Fire - If your opponent uses a monster or summoner with return fire, beware the returned damage from landed attacks!
Remarkable Interactions
Fernheart and Runemancer Flore make a great team, allowing her to use both ranged and magic attacks until the very end!
When paired with the Scavenge ability, Close Range can create a formidable monster! Iza the Fanged can rack up quite a bit of health before proceeding to the first position!
Summoners with Close Range: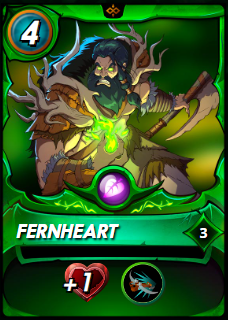 Fernheart is an Epic Earth summoner. With a mana cost of 4, he is very useful, particularly in the lower leagues. Your opponent may not expect to face a ranged attack monster in the first position! An added bonus of +1 health makes him formidable indeed.
Monsters with Close Range:
*Consider using https://monstermarket.io/ to search for Monsters and Summoners by ability
Curious about how to create higher level cards? Learn How to Increase Card Levels by Combining Cards
Before combining, ensure that you have a summoner that can call the Monster forth! Summoning Monster Restrictions
Useful Links:
Top 10 Tips for Splinterlands Players Who Are New to Blockchain Gaming
Where Can I Listen to or Watch the Town Hall?
Questions about a specific battle or interaction?
Reach out to tech support! Be sure to include a link to the battle as well as a clear question or statement regarding your concern. How do I request clarification about a battle from tech support?
We are also happy to hear any feedback regarding our articles as well. If you have a battle to share that highlights a certain ability, please reach out!