Return Fire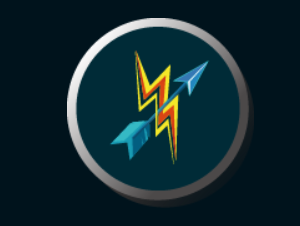 "When hit with a Ranged attack, Monsters with Return Fire will return reduced damage back to their attacker."
Damage returned is equal to damage of attacker divided by 2, rounded up.
Notable Rulesets
| | |
| --- | --- |
| Top 3 Rulesets | Bottom 3 Rulesets |
| Up to Eleven - With amplify, attackers will receive increased damage from Return Fire | Broken Arrows - Ranged attack monsters can not be used |
| Aim true - Melee and ranged attack monsters will always hit their target - triggering the Return Fire ability when ranged attacks land. | What Doesn't Kill You - All monsters gain enrage ability. Beware of granting your enemy 1.5x increased speed and melee attack (rounded up) |
| Lost Magic - Opponents are more likely to utilize ranged attack monsters | Up close and Personal - Only melee monsters may be used. Select a summoner that will be beneficial to this ruleset. |
Notable Abilities
| | |
| --- | --- |
| Top 3 Abilities | Bottom 3 Abilities |
| Thorns - when combined with return fire, make it more likely your opponent will pay for melee and ranged aggression! | Reflection Shield - If your opponent plays a monster with the reflection shield ability, be aware that they will not take damage from return fire, magic reflect, or thorns |
| Magic Reflect - when combined with return fire, make it more likely your opponent will pay for magic and ranged aggression! | Stun - preventing your opponent from attacking makes it less likely your return fire ability will be triggered. Consider your strategy when pairing this attack with Return Fire |
| Backfire - make your opponent pay for missed attacks | Shield - The Shield ability reduces Melee and Ranged attacks by 50%, rounded up. If played by your opponent, be aware that shield will reduce damage returned from the Return Fire ability. |
Remarkable Interactions
When paired with Magic Reflect and Thorns, you can create a trifecta of returned damage to your opponent!
Blast is not triggered by when return fire hits your opponent.
Summoners with Return Fire: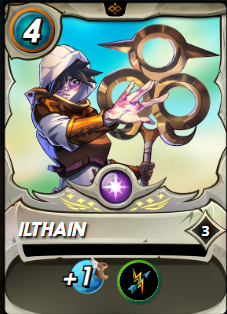 With a mana cost of 4, Ilthain provides the Return Fire ability in addition to +1 speed. She absolutely devastates ranged attack reliant teams!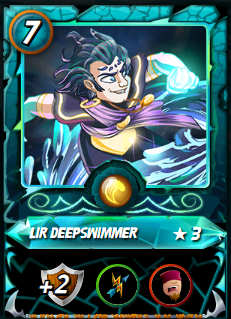 Lir Deepswimmer adds +2 armor, the Return Fire ability, and Blind. At a mana cost of 7, this card is particularly useful with rulesets the likelihood that your opponents will use ranged attack monsters (Lost Magic, Keep Your Distance)
Monsters with Return Fire:
*Consider using https://monstermarket.io/ to search for Monsters and Summoners by ability
Curious about how to create higher level cards? Learn How to Increase Card Levels by Combining Cards
Before combining, ensure that you have a summoner that can call the Monster forth! Summoning Monster Restrictions
Useful Links:
Top 10 Tips for Splinterlands Players Who Are New to Blockchain Gaming
Where Can I Listen to or Watch the Town Hall?
Questions about a specific battle or interaction?
Reach out to tech support! Be sure to include a link to the battle as well as a clear question or statement regarding your concern. How do I request clarification about a battle from tech support?
We are also happy to hear any feedback regarding our articles as well. If you have a battle to share that highlights a certain ability, please reach out!