The Splintershards are believed to have been created during "The Splintering" which occurred 1,000 years ago in the Splinterlands. When these Splintershards come together, their power can change the very course of this world. Many want to know their secrets and seek to collect them to harness their magic.
What is SPS?
SPS or Splintershards is the official governance token for Splinterlands. The SPS token is set up as a DAO (Decentralized Autonomous Organization) through smart contracts published on the Binance Smart Chain (BSC) platform. Staked SPS is necessary for any Splinterlands player who enjoy earning rewards, and wishes to fully participate in the ecosystem. Read the SPS white paper in full - The Splintershards (SPS) Token.
How do I get SPS?
SPS can be obtained in a number of ways:
What can SPS be used for?
SPS can be used for a number of items including:
How Can I Manage My SPS?
To manage your SPS:
Step 1: Navigate to your SPS Dashboard by clicking your liquid SPS Balance in the upper right corner of the screen.
Step 2: View your SPS Dashboard.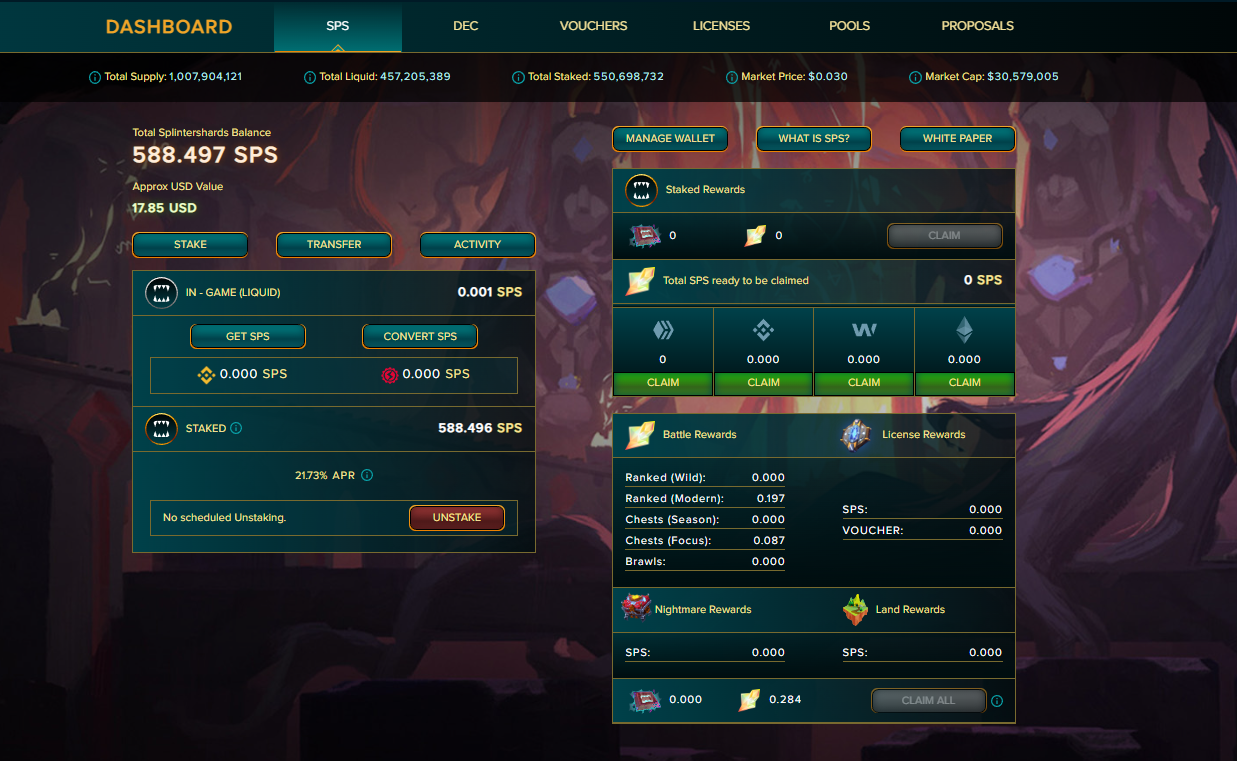 Step 3: Click Activity to view the movement of your SPS:
SPS = Liquid SPS
SPSP = Staked SPS