Splinterlands has recently implemented the ability for users to update the email address linked to their Splinterlands account in-game, using Active Key permissions. If you have not yet requested your account keys, that will be required before being able to follow the guide below.
Step 1: Click your username in the top right corner of Splinterlands, and select Account Security in the dropdown menu: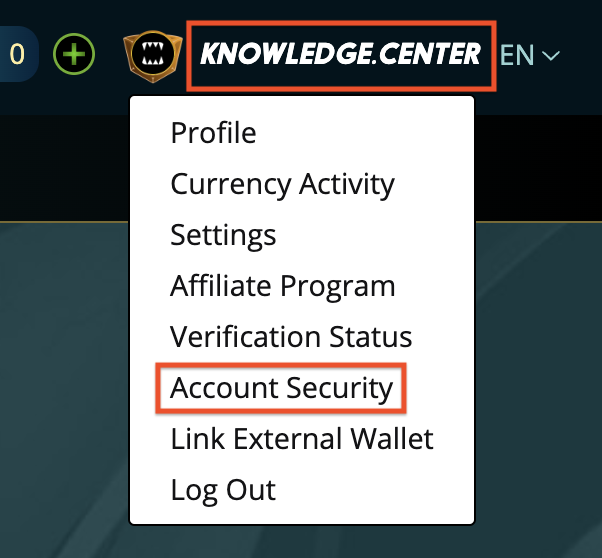 Step 2: You should see something similar to the image below, displaying your current email. If you have not yet verified your email on sign-up, that button will also be visible here (Verify Email). Click the Change button in order to move forward with updating your email.
** Note - if you have not linked an email yet, or not verified it, you may notice the 'current email' slot is blank, and the Change button instead says Set. Click the Set button, and you will be able to follow the steps as normal.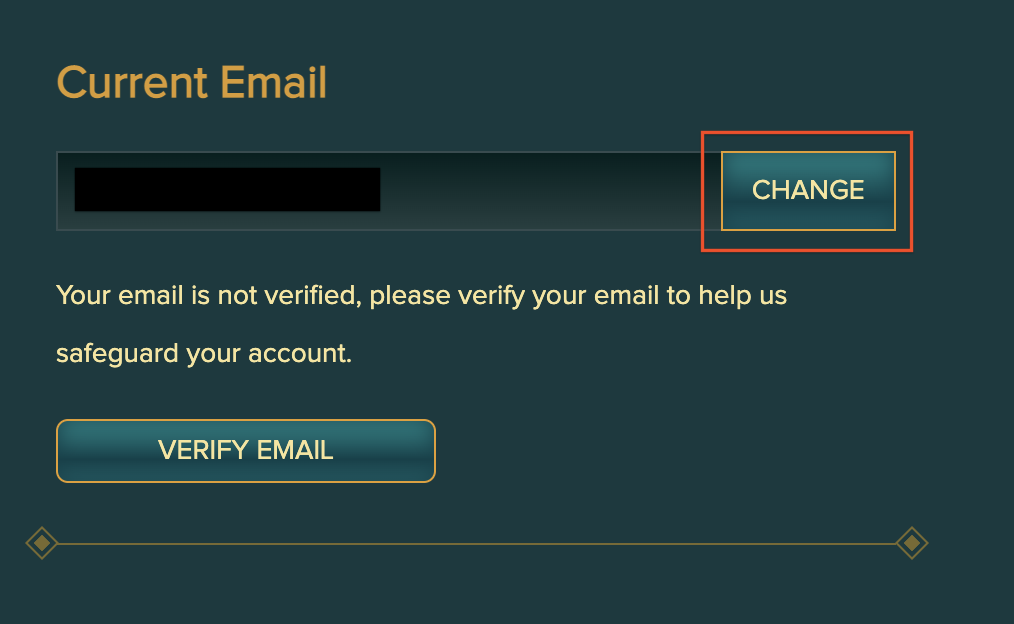 Step 3: Enter the NEW email you want to link, and then re-enter it in the 'Confirm Email' slot as well. Then, click Change Email: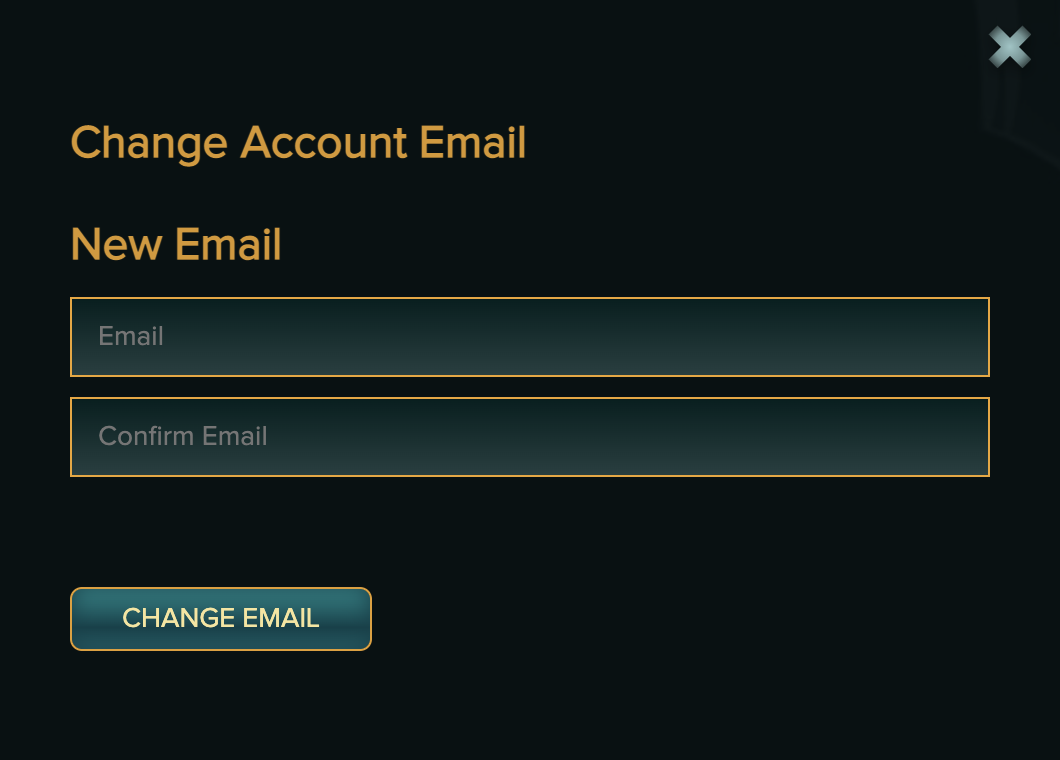 Step 4: This will prompt a Keychain transaction using your Active Key. Click Confirm on the Keychain pop-up: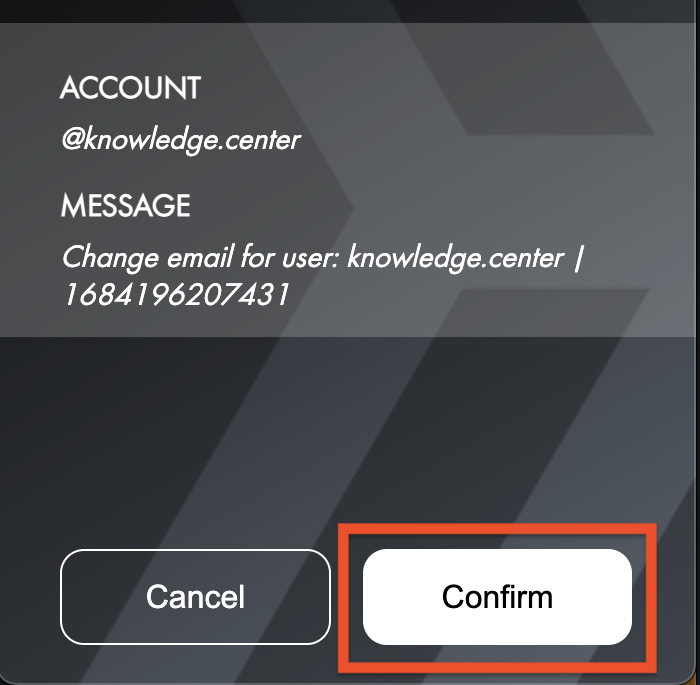 Step 5: If done successfully, you should see the message below in the top-middle of the page:

Step 6: You should now be back on the Account Security page, and see the message "Your email is not verified, please verify your email to help us safeguard your account". Click the Verify Email button: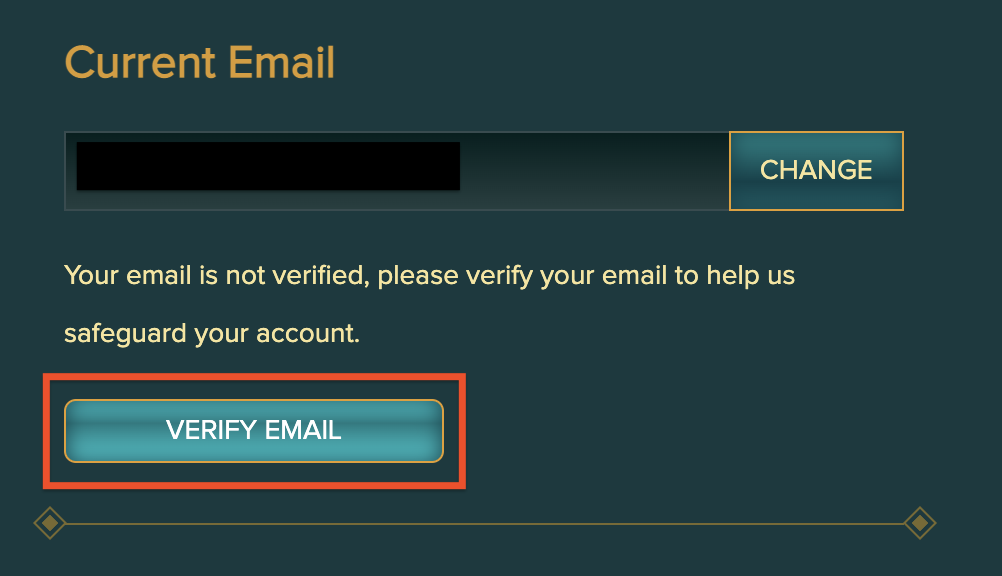 Step 7: You will be taken to the Email Verification page pictured below and see your new email address shown there. Click the Send Email button below the new email address: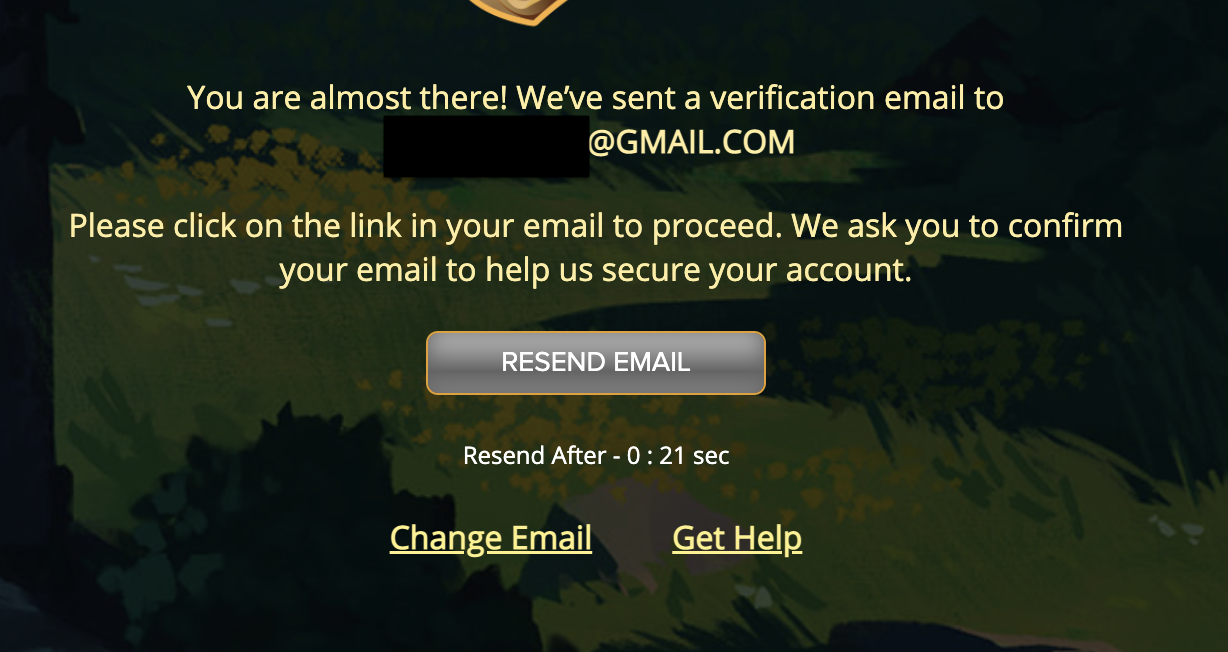 Step 8: If successful, you should see the message above, asking you to visit your email inbox. Go to your inbox, find the email from rexxie@splinterlands.com, and click the Verify Email link pictured below: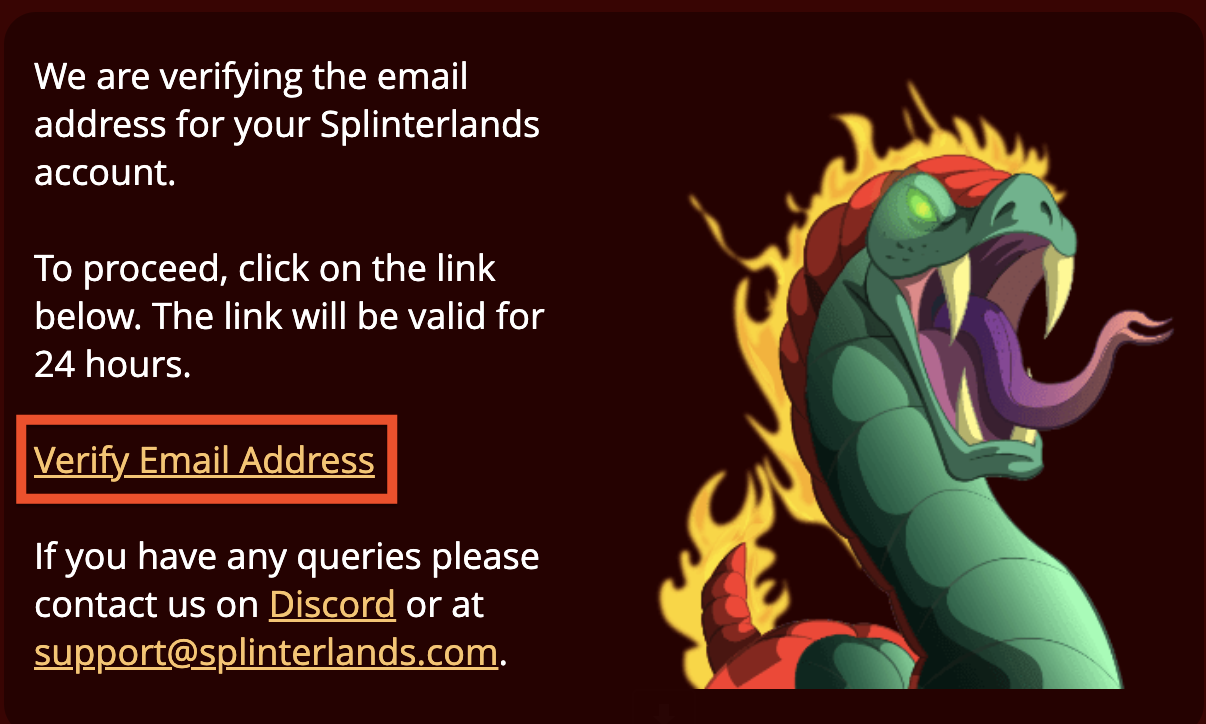 Step 9: This will take you back to Splinterlands.com, and you should see the below message confirming your newly changed email is now verified: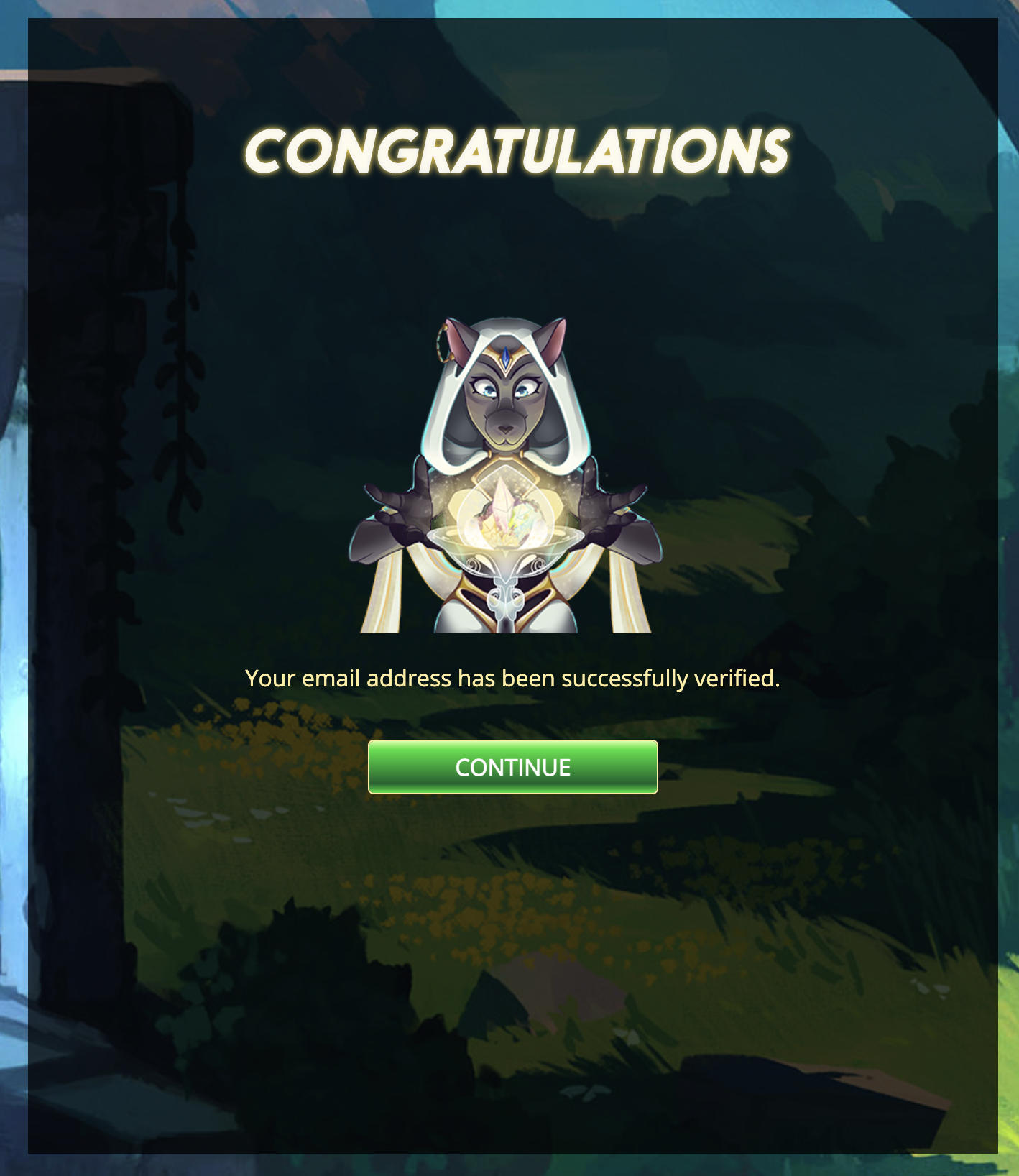 That's it! You have successfully changed your email linked to your Splinterlands account and verified it.
** Note - In order to login with the new email in the future, you will need to use FORGOT PASSWORD at the login screen the next time you're logged out, and create a new password to use with the new email.
Please remember to keep your email address secure, never using the same password across multiple devices, and do not store your keys within emails.