After receiving SPS from ranked rewards or brawls, consider Staking it to continue to accumulate and earn rewards.
Claim & Stake Liquid SPS
Step 1: Confirm that you are in possession of liquid SPS by viewing your balance within the top right Splintershards window.


Step 2: Navigate to your SPS Dashboard by clicking the same window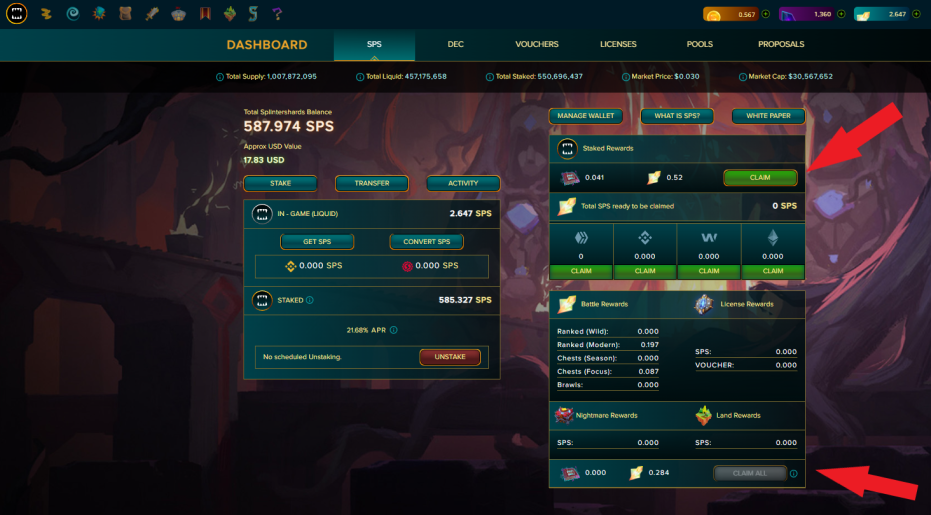 Step 3: View the dashboard and click Claim
Note: there are two Claim buttons.

Staking Rewards go to your liquid SPS balance, and require staking.
Battle, License, Nightmare Pack, and Land rewards go directly to Staked.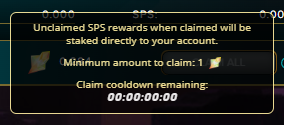 Step 4: View the the Promo Card - Vruz in action - helping you to claim your SPS!
Step 4: Note your updated balances.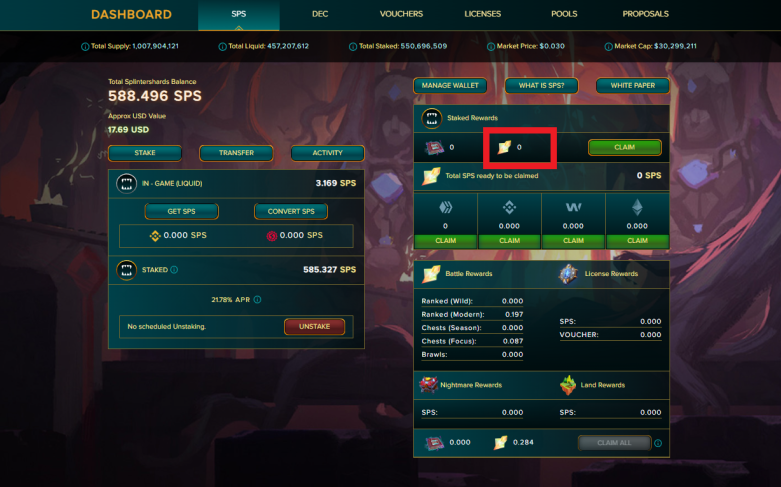 Step 5: Click Stake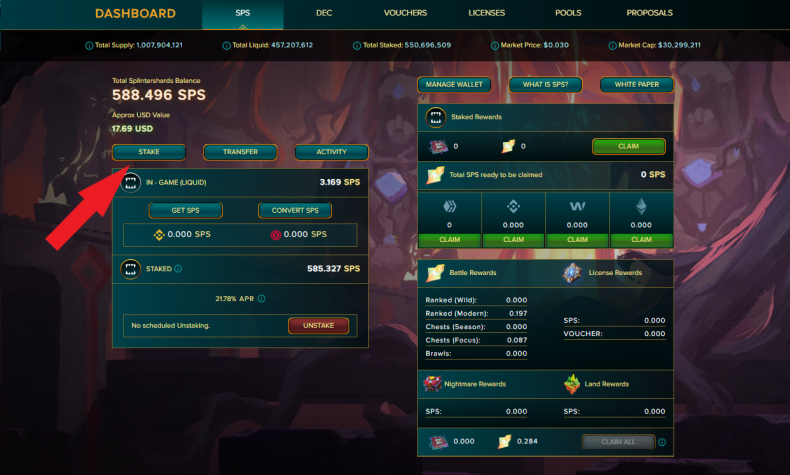 Step 6: Confirm the amount of SPS you would like to stake
Staked tokens can not be transferred or sold until they are unstaked. You will receive daily rewards for your staked SPS
The unstaking process takes 4 weeks - with 25% becoming available each week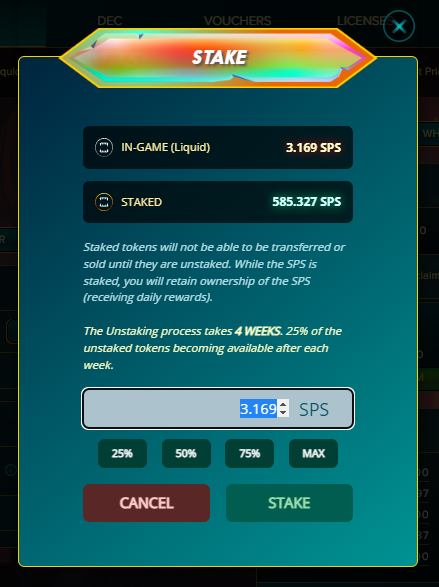 Step 7: Review the transaction, and click OK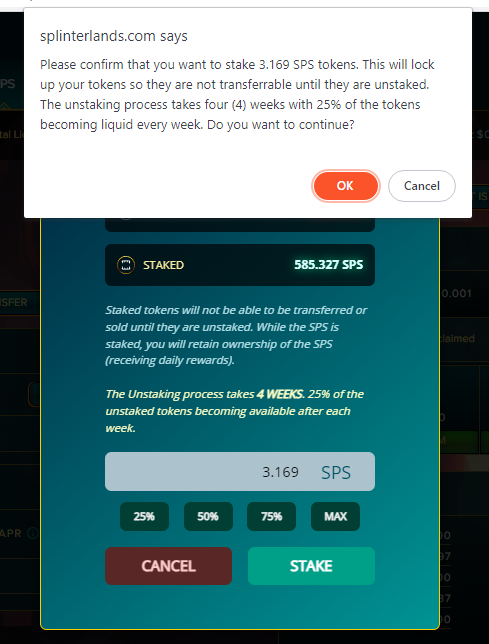 Step 8: Note your updated balances.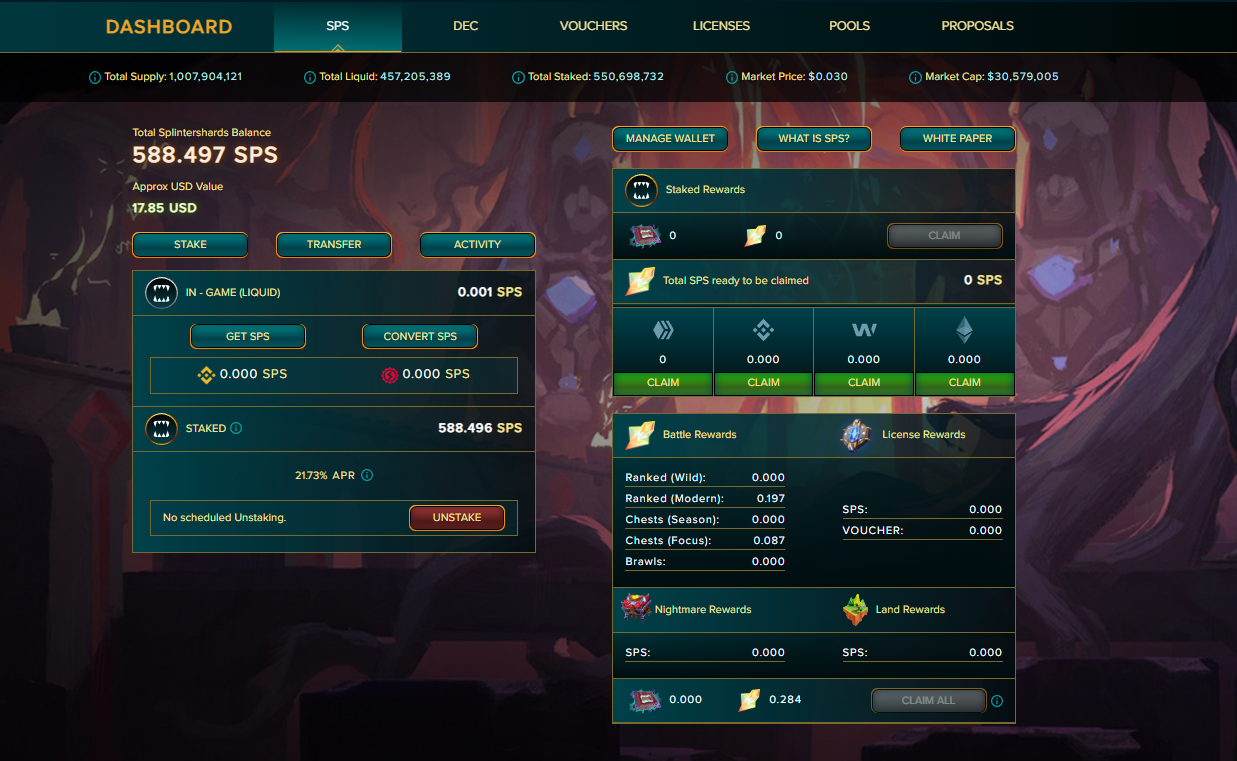 You can also click Activity to view the movement of your SPS
SPS = Liquid SPS
SPSP = Staked SPS