Interested in trying out Splinterlands without purchasing a Spellbook? Consider creating a Free to Play account. Free to Play Accounts grant individuals the ability to play with a full deck of Starter Cards. You can create an account with a valid email address at no cost.
How Do I Create an Account?
Step 1: Navigate to the Splinterlands website and click Log In located in the upper right corner.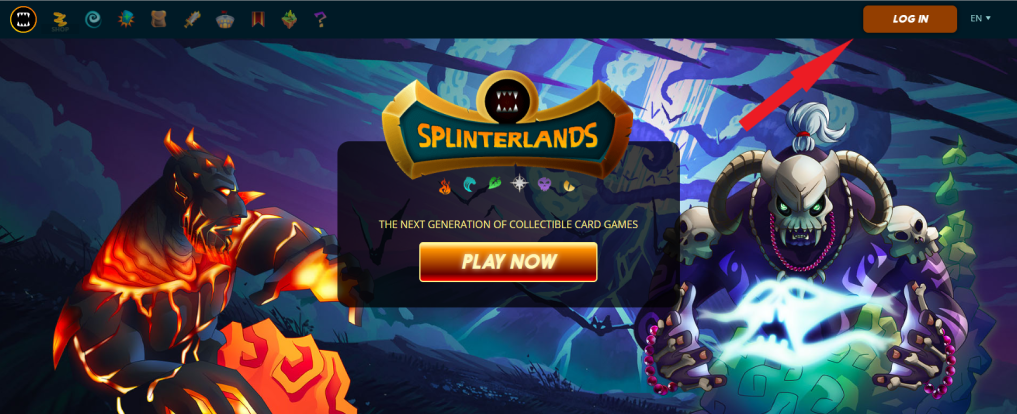 Step 2: Within the pop up, ensure that you are on the Register tab.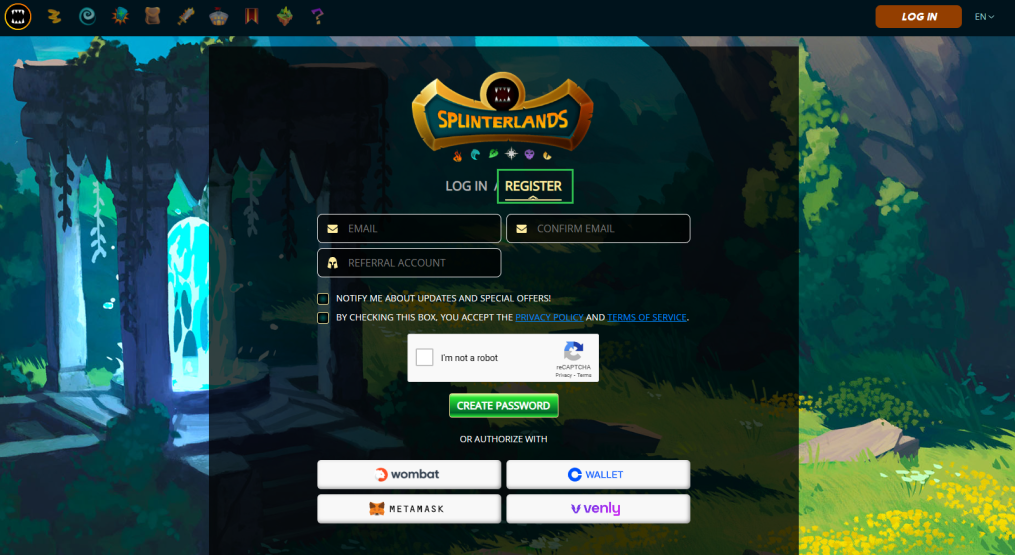 Step 3: Input your desired e-mail, and confirm it.
If you do not have a Referral Account, you may leave it blank.
Check the Notify Me About Updates and Special Offers box, if desired.
Review the Privacy Policy and Terms of Service, then check the box to confirm,
Complete the captcha.
Step 4: Create a Password and Input and confirm it.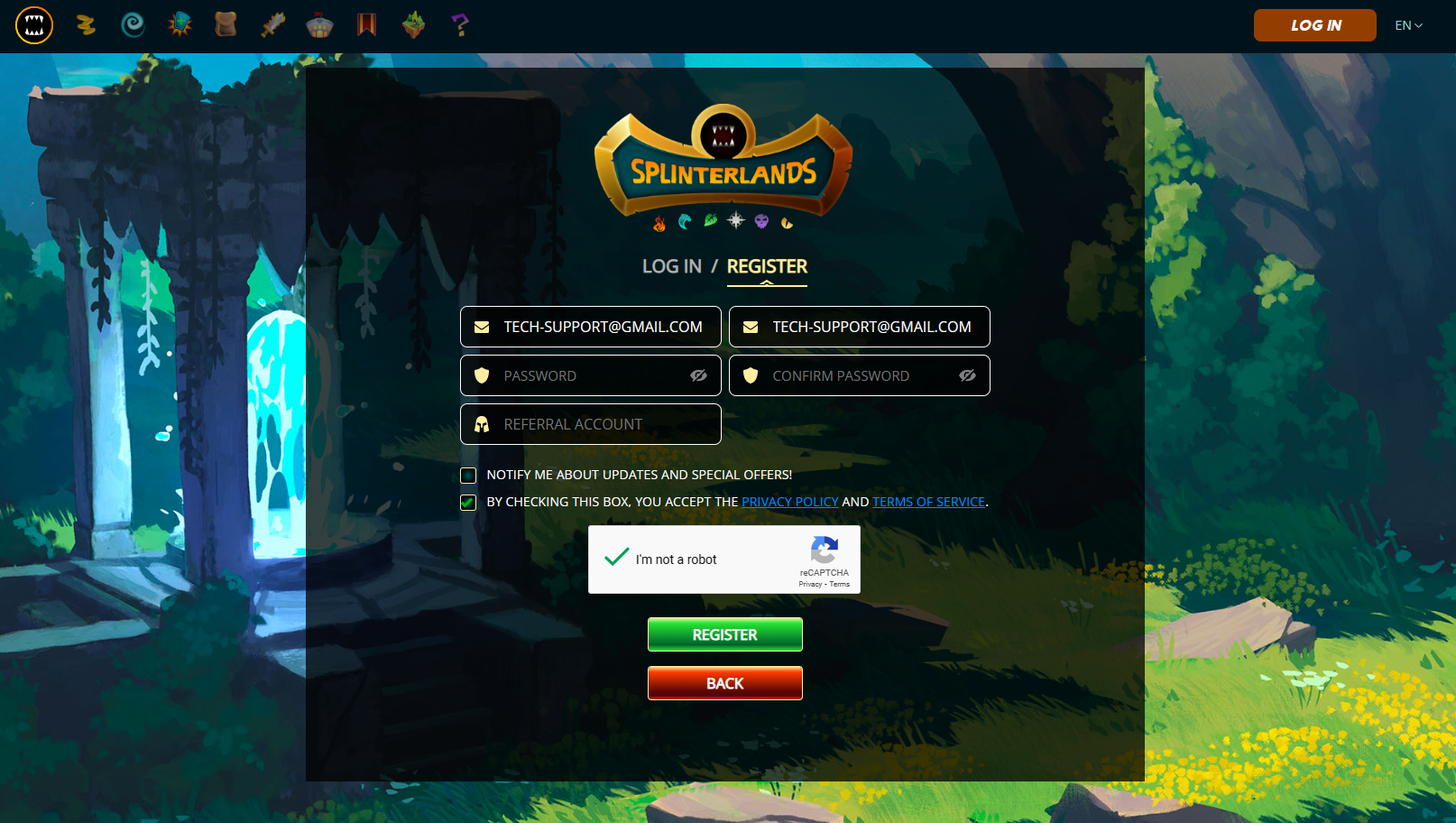 Step 5: Click Register and view the resulting screen.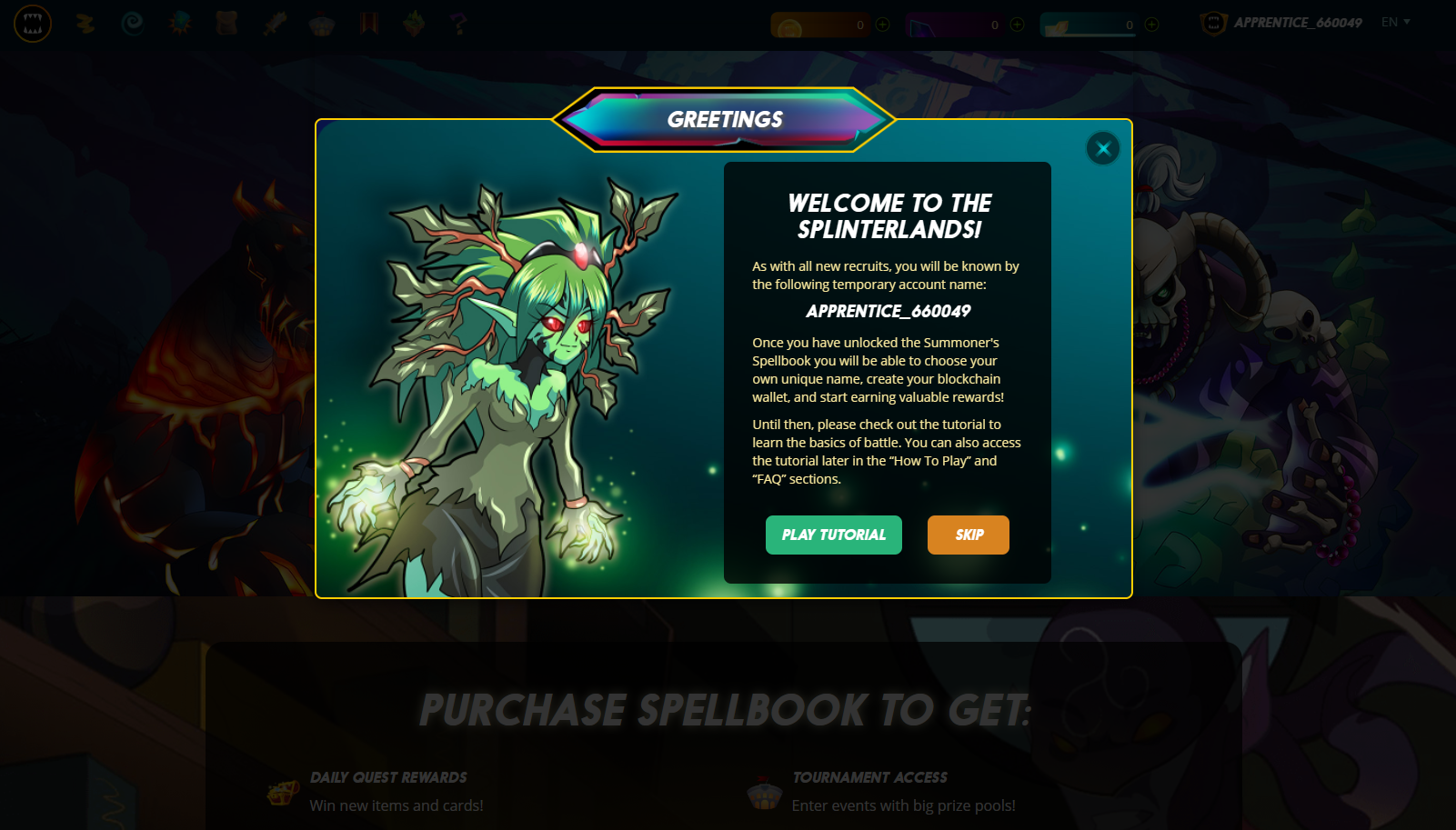 Congratulations on your new account, and welcome to Splinterlands! We strongly recommend that you Play the tutorial for best understanding of the game. you can also view our game play section.
In order to name your account, you must Upgrade Your Account.
Interested in playing Splinterlands for free while borrowing cards? Visit NFTY Arcade!
Questions? Submit a request – Splinterlands