What are Hive Keys?
When you create a Hive account, you will receive four different keys. These keys are similar to seed phrases on other blockchains, however different keys have different uses and levels of permissions, which may cause some confusion for new users. To learn what each Hive Key is used for, check out our Hive Keys article. Please keep in mind that PRIVATE keys must be kept secure and never shared with others; these are what are actually used to sign and confirm transactions on chain. Public keys are visible to anyone, and are not actually used to sign things, but instead provide a reference to what key was used on-chain, without revealing the actual keys to anyone reviewing the data. Public keys will ALWAYS begin with the letters STM... which makes identifying them easy.

Account and key safety is incredibly important, and we recommend using Hive Keychain (the browser extension) or the Hive Keychain mobile app to keep your keys safe but also to allow easy and convenient use when needed. The majority of key related issues arise when manually entering keys; using Hive Keychain will solve the vast majority of these cases and allow easy access to most Hive decentralized applications (Dapps).
Common Errors with Hive Keys
Incorrect Private Key or Password
This error can occur in a few different situations:
When you enter your username + private key, manually attempting to log in (by copying/pasting the key).

When you log in via email + password, then copy/paste your required key into a pop-up for a specific type of transaction (ie: pasting your active key for a card market purchase).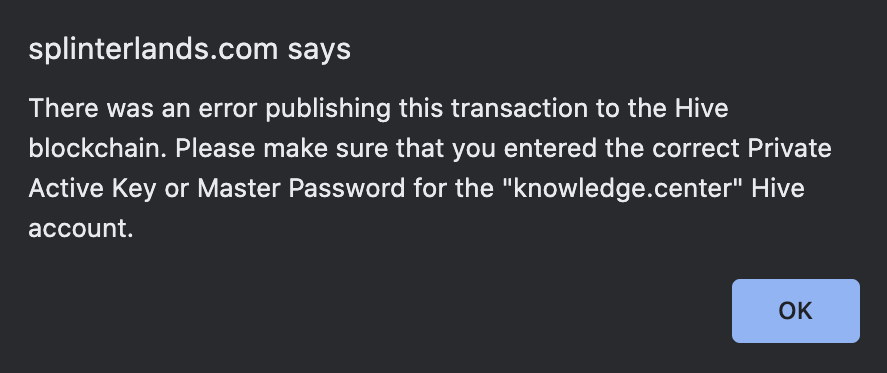 There are 2 ways to solve this:
1. Confirm that you are not copying a public key, or a different key than the one required for this specific transaction (ie: you are pasting a private memo key, when the private active key is needed).
2. Confirm that there are no spaces being copied with your key, either before, after, or perhaps in between two of the characters. If you suspect this might be the case, click on the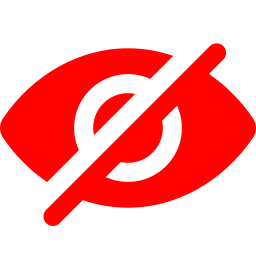 icon to the right of your key to reveal the actual characters.


If neither of these resolve the issue, please check if you have changed your keys recently and, if so, confirm that you are using the new, updated keys, as the old keys will no longer function.

If you find that your keys were changed, but you did not do this yourself, it is possible that access to your keys or account has been compromised. In a case like this, please contact support immediately by creating a ticket, and the support agents will see if recovery is possible.
Non-base58 Character Error


A "non-base58 character" error means that you have hidden spaces or hidden characters in your keys. These spaces or other characters can unintentionally be added depending on where you're copying the keys from. This is an issue between ASCII and Unicode characters, and certain word processors or email clients will use different character sets, causing this problem. You may also face this error when there are basic typos in the keys.

As mentioned before, Hive Keychain can solve this issue entirely, and allow you to avoid facing it in the future.

Keys Are Not Valid Error
Another error you may encounter is your keys not being recognized while using Hive Keychain. You will get a warning that the keys are invalid (this will also pop-up when adding an account to Keychain if the keys being entered are old or not copied properly). If you change your keys, you will have to remove your old keys from Keychain and then add the new keys, as leaving the old keys will cause this error.
To remove old keys and add new ones, go to Hive Keychain, click on the 3 bar/hamburger icon (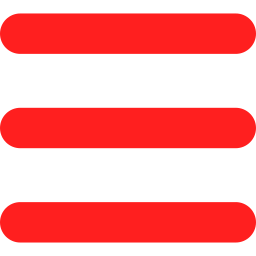 ) at the top right corner, then proceed to Accounts. Next, click Manage Accounts and locate the account you want to update via the drop-down menu. Click the trash can icon next to the old keys to remove them, then enter the updated keys by click the + icon for each of the keys.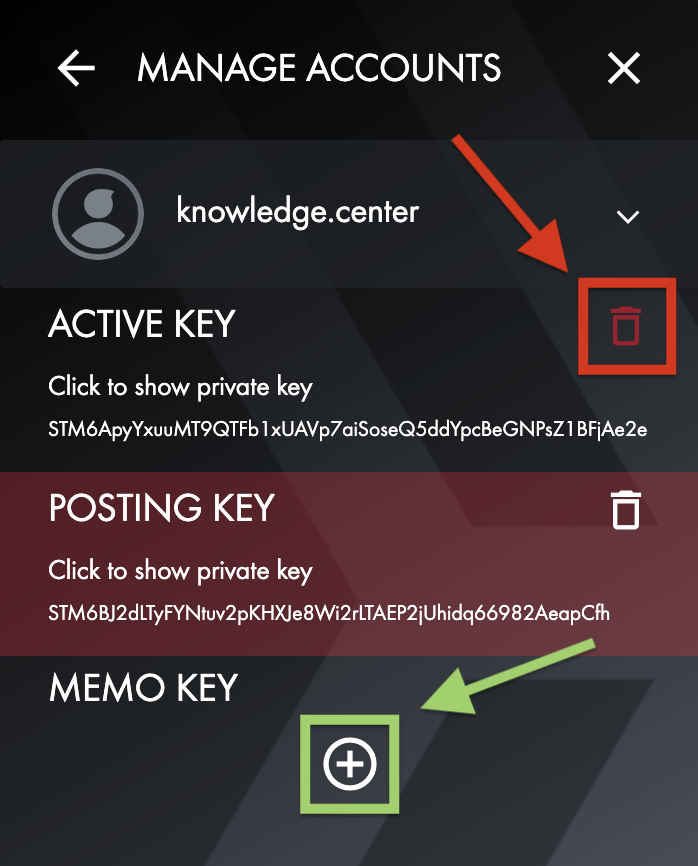 RPCError: Internal Error
When confirming a transaction with your Hive Keys, it is possible that an RPCError: Internal error may appear. This error is rare and usually only occurs with 3rd-party key-storing services such as HiveSigner. Generally, these errors will go aware after some period of time, though you can also use another service, such as Hive Keychain, to avoid it.
ERROR! There was an error broadcasting this transaction:...
This error commonly occurs when there is an issue with a Hive node. The problem usually fixes itself within a few hours, but you can change to another working node in the meantime. To do that, please follow this guide: Changing HIVE Nodes Due to Technical Issues.