What is Rating?
Rating is the number of points that determine how successful you are during a season. It determines the highest league you are able to play in. Rating is also important when attempting to reach the top places on the leaderboard. The amount of rating you can gain depends on multiple factors such as: win streaks, opponent ratings, and whether you are fighting above your league.
However, note that rating cannot be obtained through brawls, tournaments, practice, and challenge matches and only through ranked play in either wild or modern.
The wild and modern modes both have their separate rating counts, meaning rating gain or loss in one mode will not impact rating in the other mode.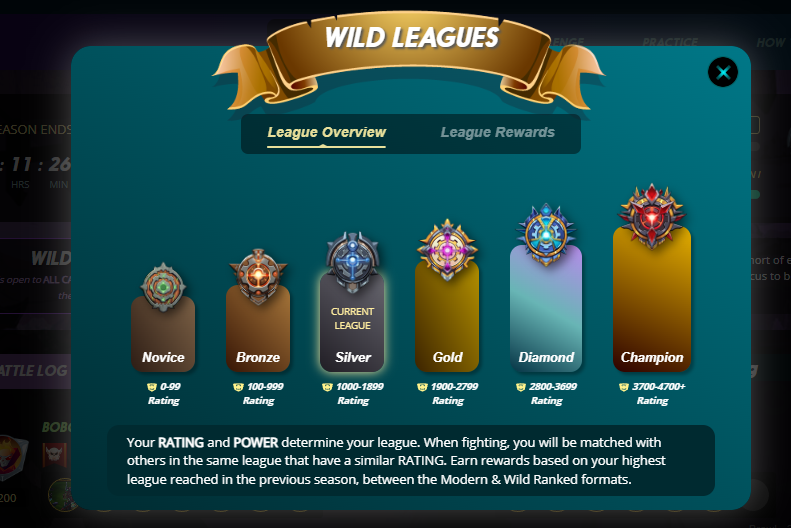 Note: Different leagues need different amounts of rating to progress to the next (sub) league.
Factors Impacting Rating Per Win
The first factor impacting rating gain win is the opponent's rating. If the opponent is rated much higher than you, the amount of rating gained will be significantly higher. However, if the opponent is rated much lower, the gained rating will be relatively low.
Another huge factor impacting rating gain is win streaks.
The last factor is the amount of rating you are outside your league. This will be discussed in further detail below.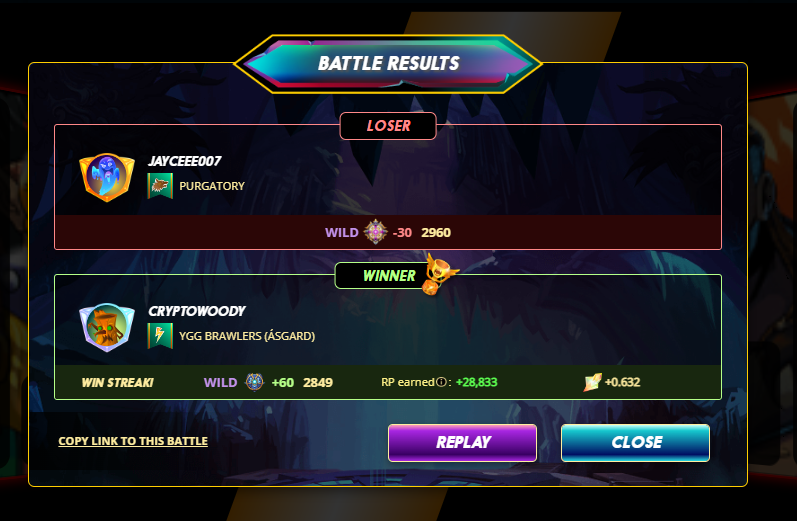 Note: Rating Difference and Win Streaks can Result in Huge Rating Increases
Maximum and Minimum Rating Gain and Loss
The maximum and minimum amount of rating that can be gained depends on where the winner is located in their league. Having more rating than the league maximum (which is a common occurrence when fighting for leaderboard rewards) will impact the minimum and maximum rating gains. Refer to the table below for rating gains:
| | | | |
| --- | --- | --- | --- |
| Rating gain amount is within league limits | Winstreak | Minimum Gain | Maximum Gain |
| Yes | Yes | 20 | 72 |
| Yes | No | 10 | 36 |
| No | Yes | 0/3 | 36 |
| No | No | 0/3 | 36 |
Win streaks do not have an impact on rating gains above the league limits. Additionally, the 0 rating gains are very rare, but they can occur if a leaderboard player is matched with someone who is way below them in terms of rating. More commonly is the minimum rise of 3 rating points.
When looking at rating losses, the amounts are the same regardless of win streaks and rating count.:
| | | | |
| --- | --- | --- | --- |
| Rating gain amount is within league limits | Winstreak | Minimum Loss | Maximum Loss |
| Yes | Yes | 0/3 | 36 |
| Yes | No | 0/3 | 36 |
| No | Yes | 0/3 | 36 |
| No | No | 0/3 | 36 |
Again, the 0 rating loss is very rare and only occurs when losing to someone much higher rated than you but more commonly it is a 3 minimum rating loss.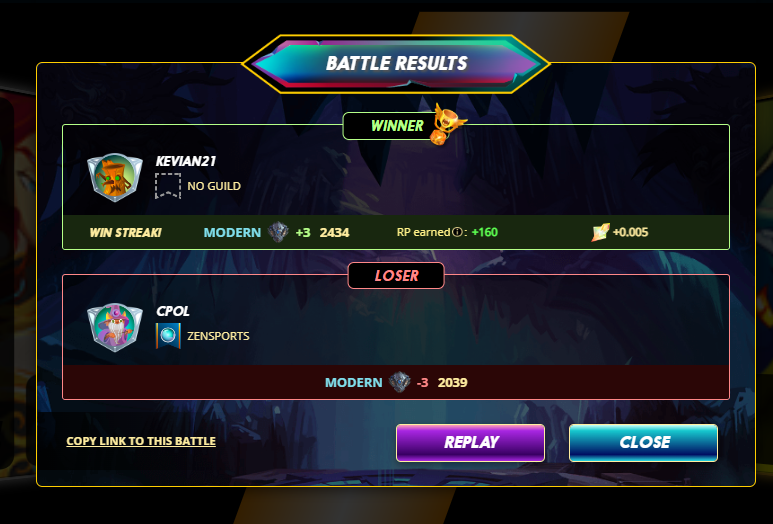 Note: Here is an example of the minimum rating gain and loss.