Power is the value of your card and the most important utility of power, is that it determines the maximum league you are able to play in. The Battle screen shows an overview of your power
If you click on any of the cards within your collection page, you will see the Power rating this card is providing in the Power column. This is also known as the DEC Burn Rate. because you are also able to burn a card to receive that amount of DEC.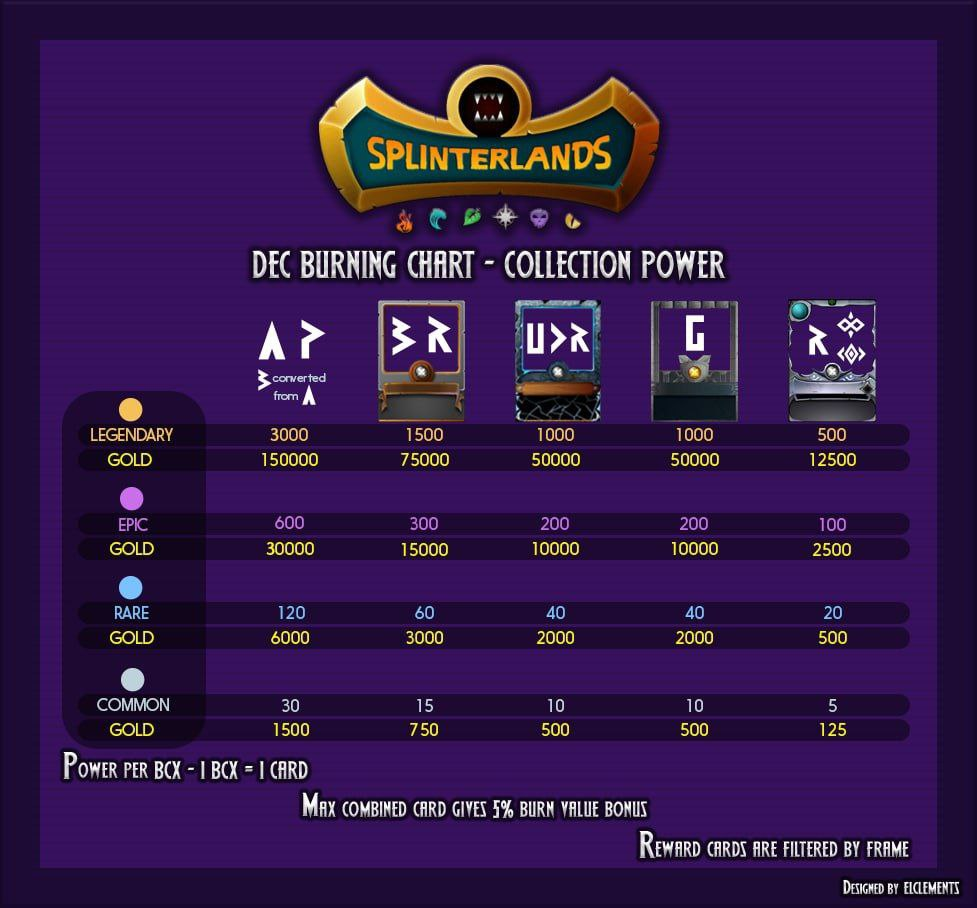 These tables show you the power that a card gives. A single BCX card's power is based on the card's rarity, set, and foil.

Note: Reward cards come with different amounts of power depending on when they were released. You can recognize the different types of Reward cards by their border.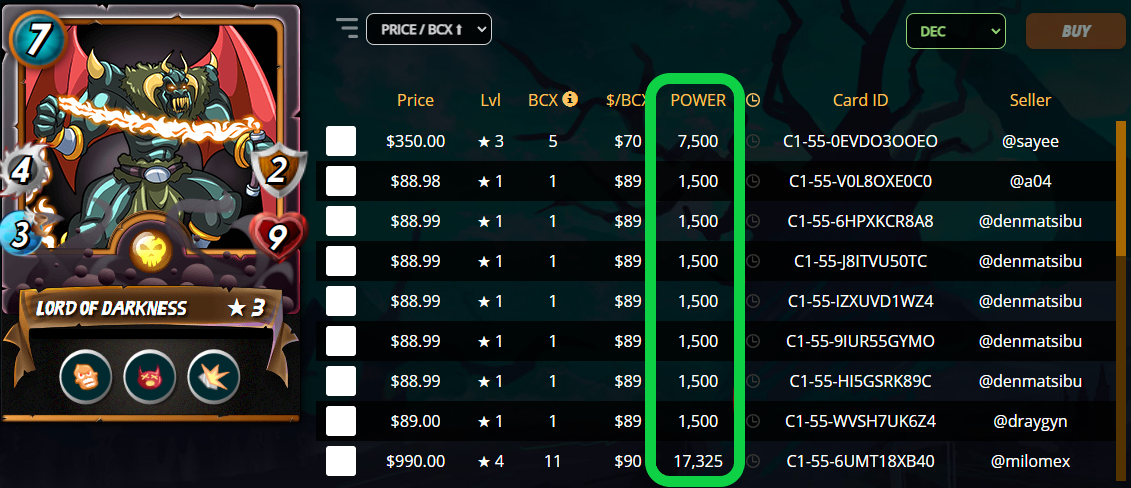 As you combine cards the power of the cards will also combine.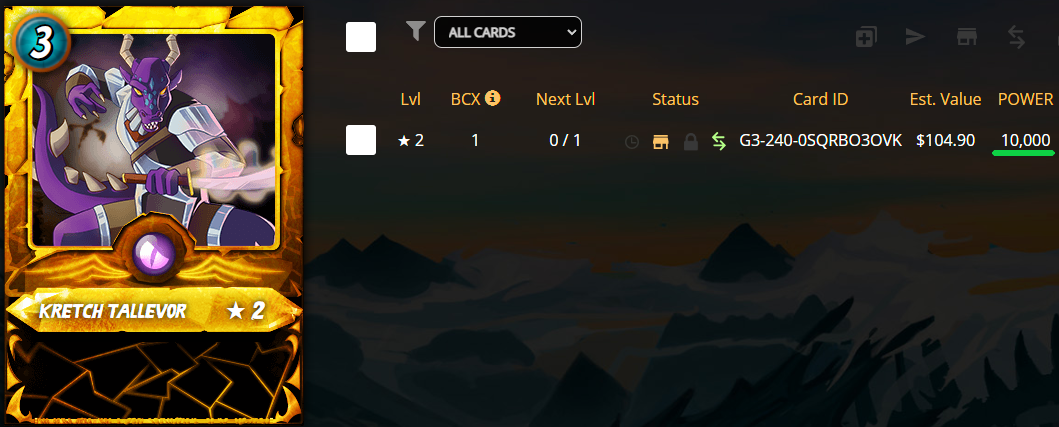 As you can see in the tables, gold foil cards give at least 25 times more power. They also let you earn more Reward/Season/Focus Points and SPS.

Note: Peakmonsters has the ability to filter out rented and owned power.