**Land 1.5 is currently only available on the Maverick's Server.
**Runi are not availably on the Maverick's Server.
For a comprehensive look at Runi, review The Secret of Praetoria - Phase 1.5.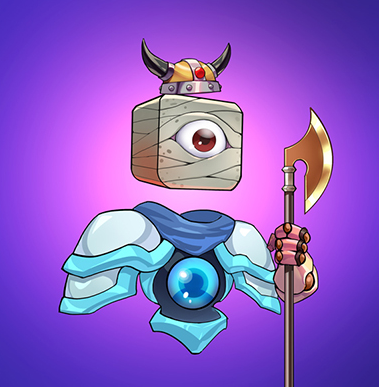 Managing your Runi on Land
Runi must be delegated to your Hive account before they can be used on land. Staking them on land does not require any additional Ethereum transactions. Review Power Sources: FAQ for more information regarding Runi.
Within this guide, find:
Staking Runi on Land - Quick Start
Navigate to the Edit Slots screen. Next, click the Power slot. Then, select the Runi you wish to Stake on that plot.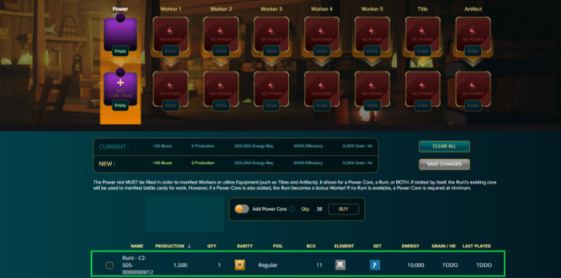 **Please Note: Power Sources are required to power your workers on land. Utilizing Runi as a power source removes the requirement to stake DEC for the plot upon which Runi is staked.
Staking Runi on Land - Full Guide
Step 1: Navigate to Land using the icon in the header menu.

Step 2: Click the Production button.


Step 3: Click the arrow icon next to the region you wish to stake cards upon to reveal the plot list.

You may also navigate to your plot management page by toggling the Owned tab and list view, then clicking View Plots. From there, you may select individual plots.
Step 4: View your plots and select the one you wish to place your Runi upon.
Step 5: View your plot and click Manage.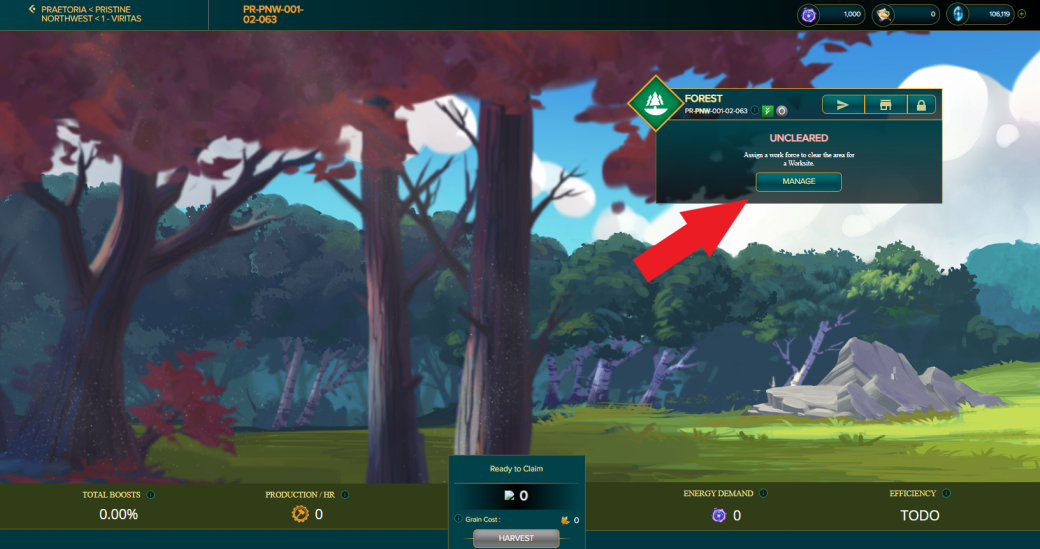 Step 6: Click either Manage or the +Add Core box to begin slotting your cards.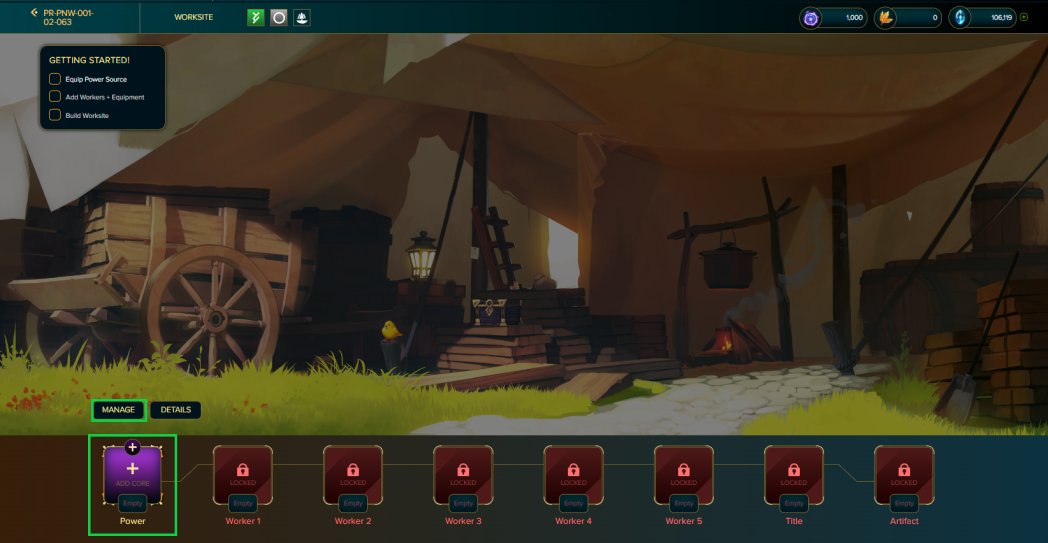 Step 7: Here, you must either stake a Runi, Power Core, or both.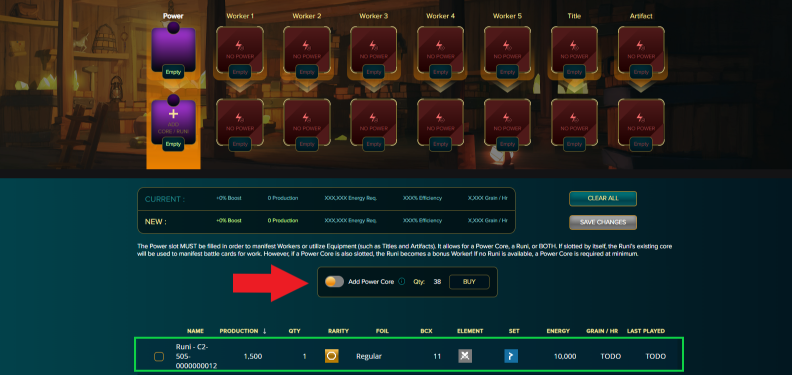 Runi Staking Scenarios:
Runi Only: The runi functions as a power source and does not need dec. The Runi also functions as a worker - allowing only 4 more slots to be filled with worker cards.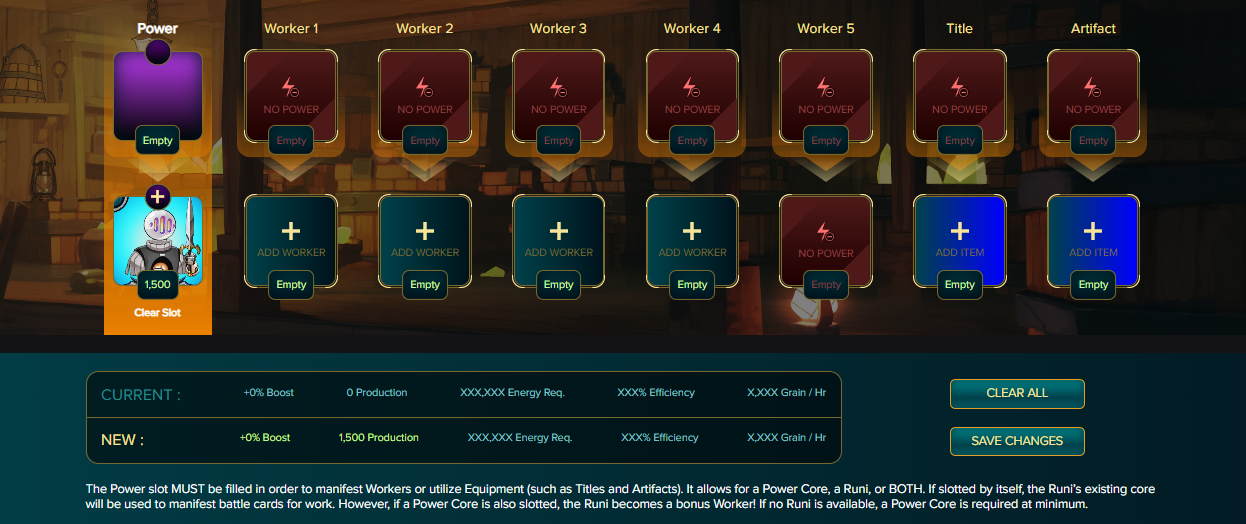 Runi and Power Core: If you choose to stake both a runi and power core, the sixth worker slot will open up. View the power core filling the hole above the runi, and the revealing of the sixth worker slot (runi included).
**DEC is still not required to be staked here


After you have filled the power slot with a Runi and/or power core, proceed to Staking Cards and Items to your plot.
**Be sure to click Save Changes after you make changes to your plot or your progress will be lost!

Unstaking Runi from Land
In order to unstake your Runi from land, simply navigate to that specific plot, and click Clear Slot within the Edit Slots screen.