**Land 1.5 is currently only available on the Maverick's Server.

Power Cores are one type of Power Source. Fueled by staked DEC or Dark Energy, power cores are required to power your workers.
Purchasing a Power Core - QuickStart
Navigate to the Edit Slots screen. Next, click the Power slot. Then, click Add Power Core.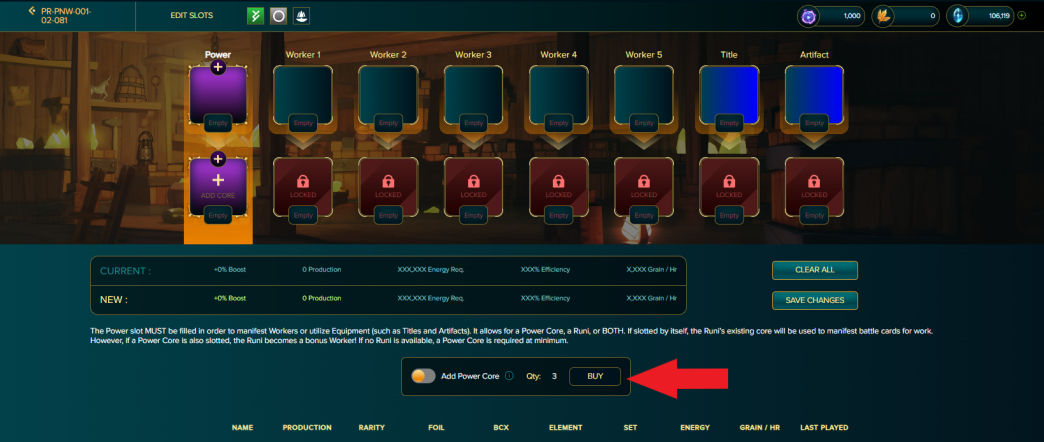 Purchasing a Power Core - Full Guide
Step 1: Navigate to Land using the icon in the header menu.

Step 2: Click the Production button.


Step 3: Click the arrow icon next to the region you wish to stake cards upon to reveal the plot list.

You may also navigate to your plot management page by toggling the Owned tab and list view, then clicking View Plots. From there, you may select individual plots.

Step 4: View your plots and select the one that requires a power core.

Step 5: Click Manage.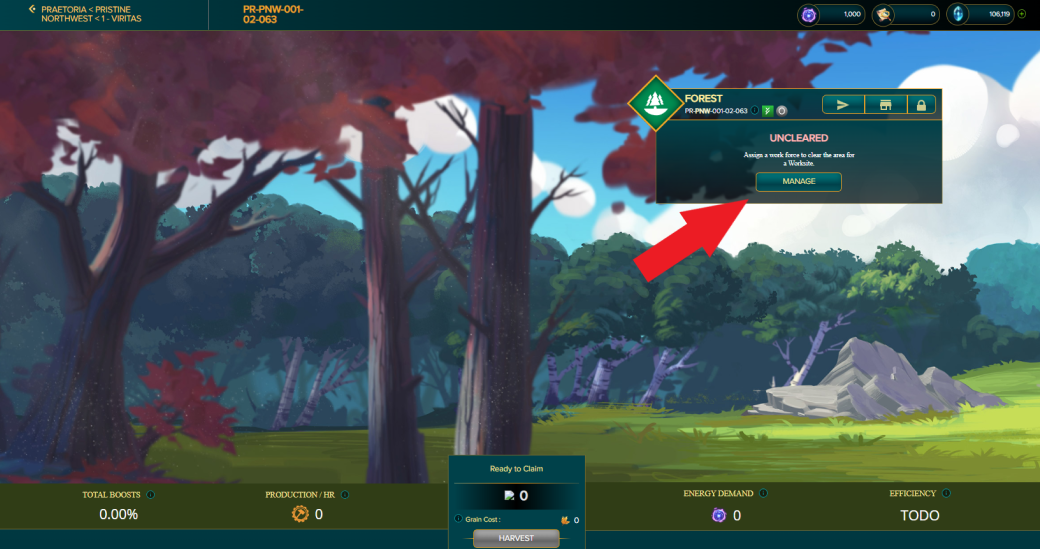 Step 6: Click either Manage or the +Add Core box.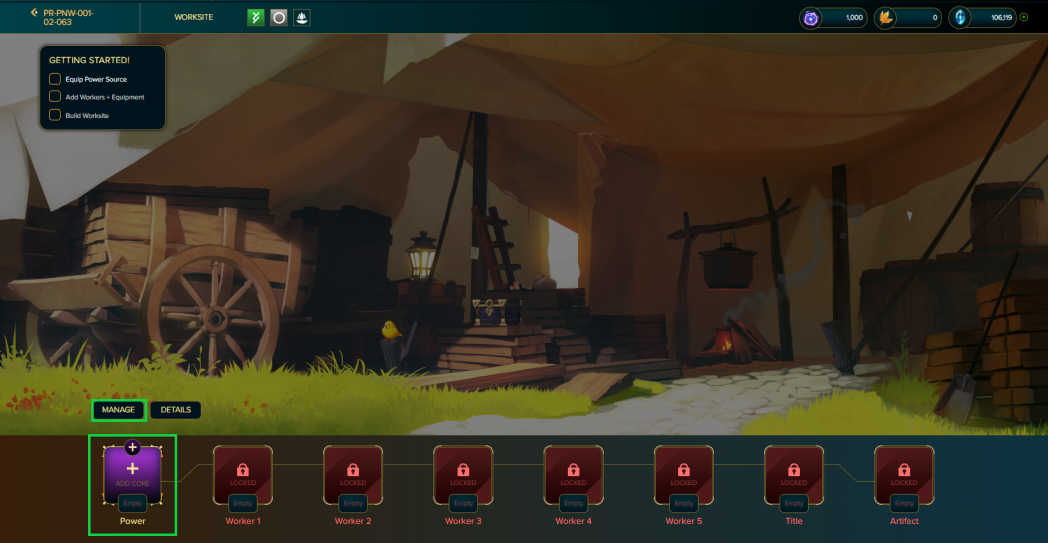 Step 7: Click Buy within the Add Power Core box.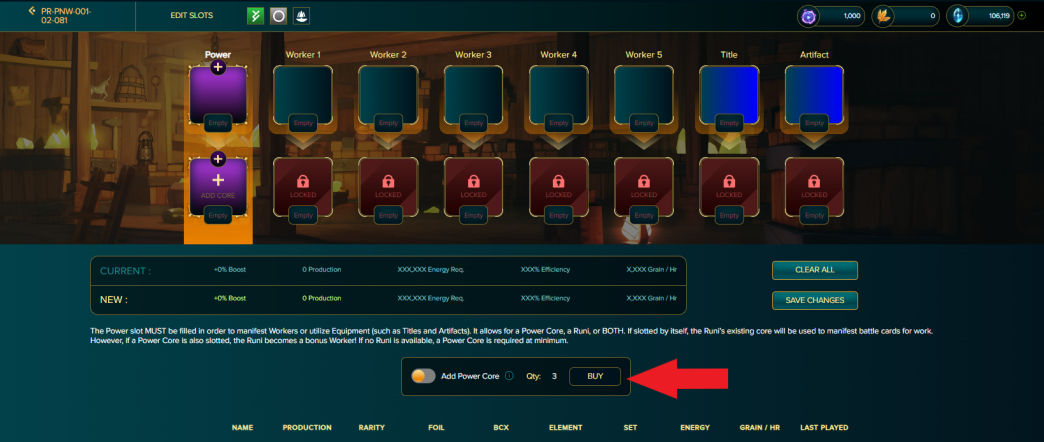 Step 8: Input the quantity of Power Core you wish to purchase at the price of 5,000 DEC/DEC-B each.
Step 9: Click Buy and Confirm the transaction.

Step 10: Note your increased Power Core balance. Now, you may Stake (Add) Cards and Items on Land and begin Building a Worksite.