**Land 1.5 is currently only available on the Maverick's Server.
Staking Cards and Items to Land
Step 1: Navigate to Land using the icon in the header menu.
Step 2: Click the Production button.

Step 3: Click the arrow icon next to the region you wish to stake cards upon to reveal the plot list.

You may also navigate to your plot management page by toggling the Owned tab and list view, then clicking View Plots. From there, you may select individual plots.

Step 4: View your plots and select the one you wish to stake cards upon

Step 5: View your plot. Take note of <land type rarity boosts articles>. Next, click Manage.

Step 6: Take note of the Getting Started! to complete the first step (Equip Power Core). Click either Manage or the +Add Core box to begin slotting your cards.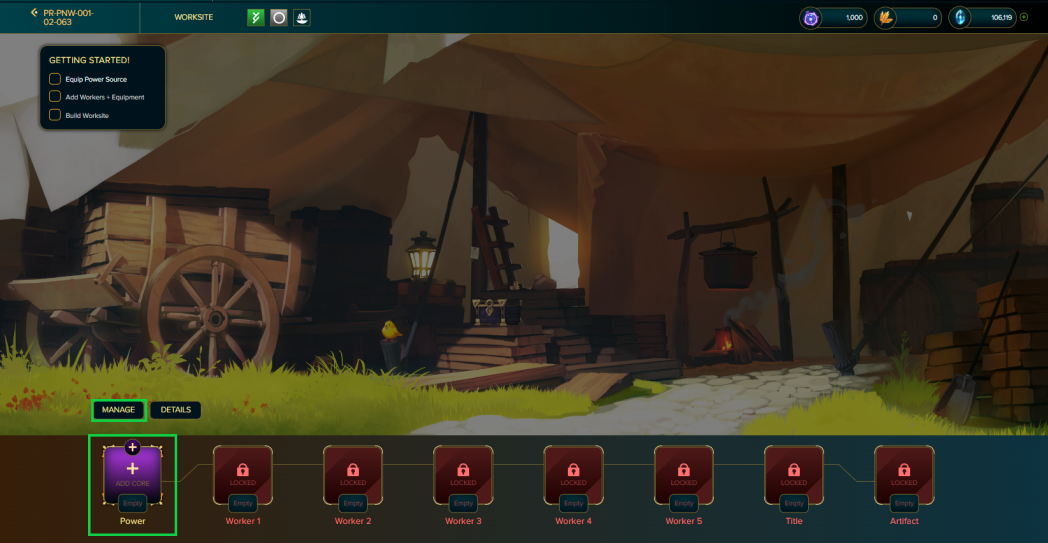 Step 7: Add a powercore by toggling the Add Power Core box.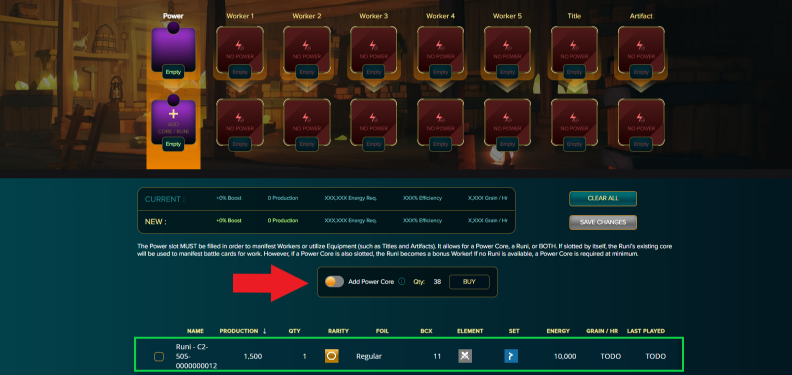 If you have a Runi, you may slot it within this step.
Step 8: After adding a Power Core, you may select cards to place in the other slots by clicking your desired slot, then selecting your desired card.
**Please Note: You may sort by Production, Rarity, Foil, BCX, Element, Set, Energy, Grain/HR and Last Played

Step 9: Fill all slots in this manner. You may also stake titles and totems
**In order to stake totems, first Claim Totems to Stake on Land. Be sure to Save Changes or all of your progress will be lost.
Step 10: When all desired slots have been filled, click Save Changes otherwise your progress will be lost.
**Be sure to take note of your Production Boosts and Energy Requirements.

Step 11: Confirm your selections or cancel if you would like to re-evaluate.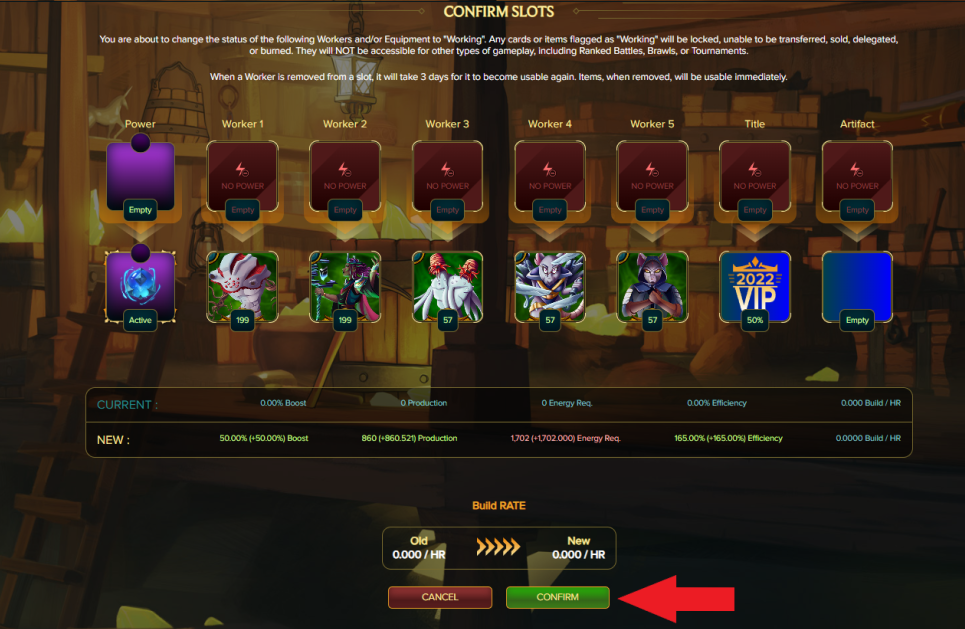 Step 12: Confirm the transaction, and view your Worksite pre-construction.
**Please Note: Prior to Building a Worksite you must have Staked Dark Energy to Land