The Runicore (Runi) is Splinterland's first NFT minted on the Ethereum blockchain. Playable within Splinterlands, Runi can be bought and sold on Opensea.io. Managing your Runi involves viewing it in game, assigning it to an account for play within Splinterlands, selecting which Runi you prefer for battle, and selecting a Runi to use as Your Splinterlands Avatar. Your Ethereum Wallet must be connected in order to manage your Runi within Splinterlands.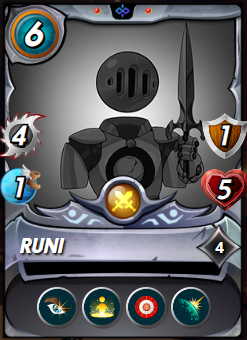 How to View Runi in Game
Step 1: Select Items from the menu at the top of the Splinterlands web page.
Step 2: Click the Manage Runi button on the far right side of the screen.

Step 3: Click Connect Wallet to connect your Ethereum wallet. Follow the steps on the resulting screen. View these supplementary articles, if necessary.
Step 4: Once your wallet is connected, you should be able to view your Runi.

Read about the Value of Runi in the Land expansion in the Land whitepaper.
How to Assign Runi
Step 1: Click on the Runi you wish to assign.
Step 2: Type in the Player Name you want to assign the Runi to.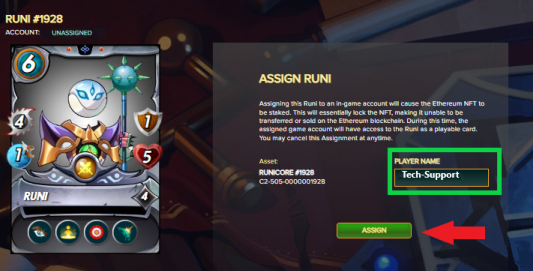 Step 3: Click Assign
Step 4: You will be prompted to confirm the transaction with your Ethereum Wallet. View the confirmation message.

To unassign your Runi:
Step 1: Click the desired Runi.
Step 2: Click Cancel within the Runi Assigned window.

Step 3: View the confirmation message - it can take several minutes to unassign.

Manage your Runi from your Collection
Navigate to your runi within your collection by clicking Items. Then, Use Card Market Filters to view your Runi. This is a Chaos Legion, Promo, Neutral Unit. Select Regular or Gold foil as necessary.


Click your Runi to view the card page. Here, you can:
Navigate to the Manage Runi page.
In the Cards tab, you can select which Runi you would like to appear in battle by clicking the indicated box.
Use the tabs to view the Stats and Lore of the Runi.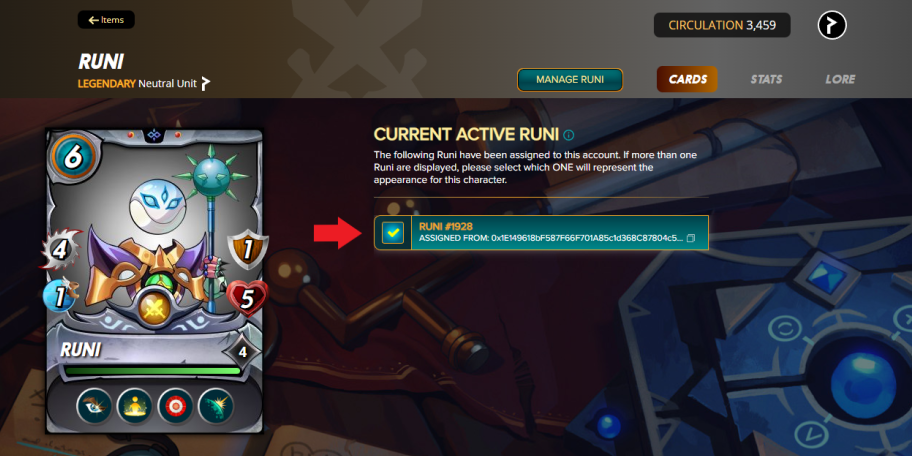 View How to Change Your Splinterlands Avatar for a step by step guide to using your Runi as your avatar.