Mana Cost
Mana cost is the "price" per individual card to be able to summon it in battle. The mana cost of a card is the stat located in the upper left corner. Mana Costs can vary from 0 to 15. The more powerful the card, the higher the Mana Cost.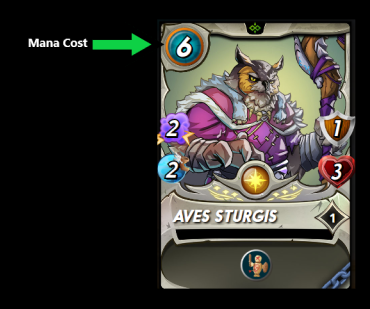 Mana Cap
A Mana Cap is the amount of mana allotted for each battle. Mana caps can range between 12 and 99 mana. The mana cost of Summoners and Monsters combined must fall at or below the Mana Cap in order to successfully submit your team.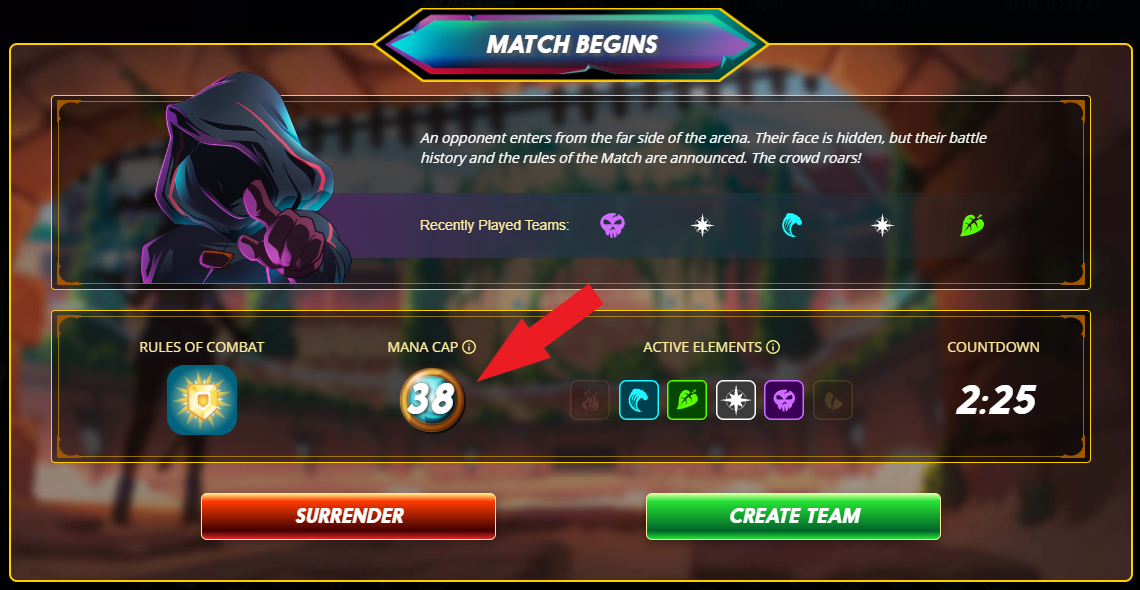 You can sort cards by Mana Cost for easy access during battles. Simply click the desired number to view cards with that mana cost. Use the CLEAR button to remove your selections and make all cards visible.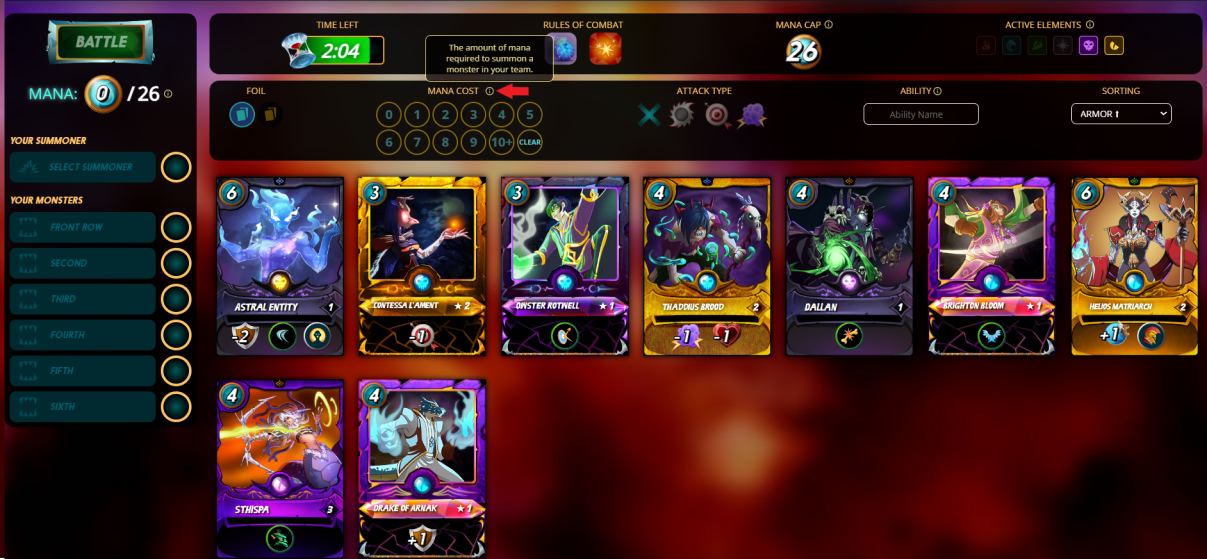 Mana Cap Considerations:
When creating a team, it is generally preferable to include monsters and summoners whose combined total Mana Cost falls at or near the Mana Cap. There are a number of ways to approach this strategically:
Utilize high mana monsters and fill in gaps on your team with low cost monsters at 0 or 1 mana cost.

A battle with a mana cap of 38 may utilize 3 monsters with a man cost of 10, then use one monster with a mana cost of 0, and two monsters with a mana cost of 4.

Evenly distribute that mana cost for monsters across your lineup.

A battle with a mana cap of 38 may utilize 5 monsters with a mana cost of 7, then one monster with a mana cost of 2 (totaling 37).

Consider Ruleset and Abilities when building your team. Selecting one or two monsters that are better for the ruleset, then filling in the other spaces with remaining mana is a logical approach as well.
Utilize those mental math skills to determine how much mana you will have left after adding or removing cards from your lineup.

Low mana cost cards ensure that your back line or any open spaces are filled. Consider renting Soul Fiend, Corpse Fiend, Scorch Fiend, Fungus Fiend, or Torrent Fiend as these have a mana cost of 0.

These cards can be used as fodder for Opportunity and Sneak monsters - diverting attacks away from stronger monsters.

Use the 1 mana cost Chaos Agent in the second or third position to draw Snipe attacks away from your more powerful ranged and magic monsters.

Visit New Player Guide: Gameplay for more tips about strategy.
Questions? Submit a request – Splinterlands