In some circumstances, the support team may require information that is only available for the end user at the moment of interaction with the game. If you submit a battle and the game says you fled or surrendered when you did not intend to, we will need you to follow the steps below.
Step 1: Open the Browser's Console after the battle is resolved:
Windows CTRL + SHIFT + J
MacOS ⌘ + SHIFT + J

Step 2: Locate the submitTeamobject in the console log:

Step 3: Right click on the triangle to the left of team: then Left Click on "Expand recursively":
Step 4: Repeat the previous step of clicking the triangles to make sure all of the objects are fully expanded (as seen below). Support will need to see the UID of the monsters and the summoner: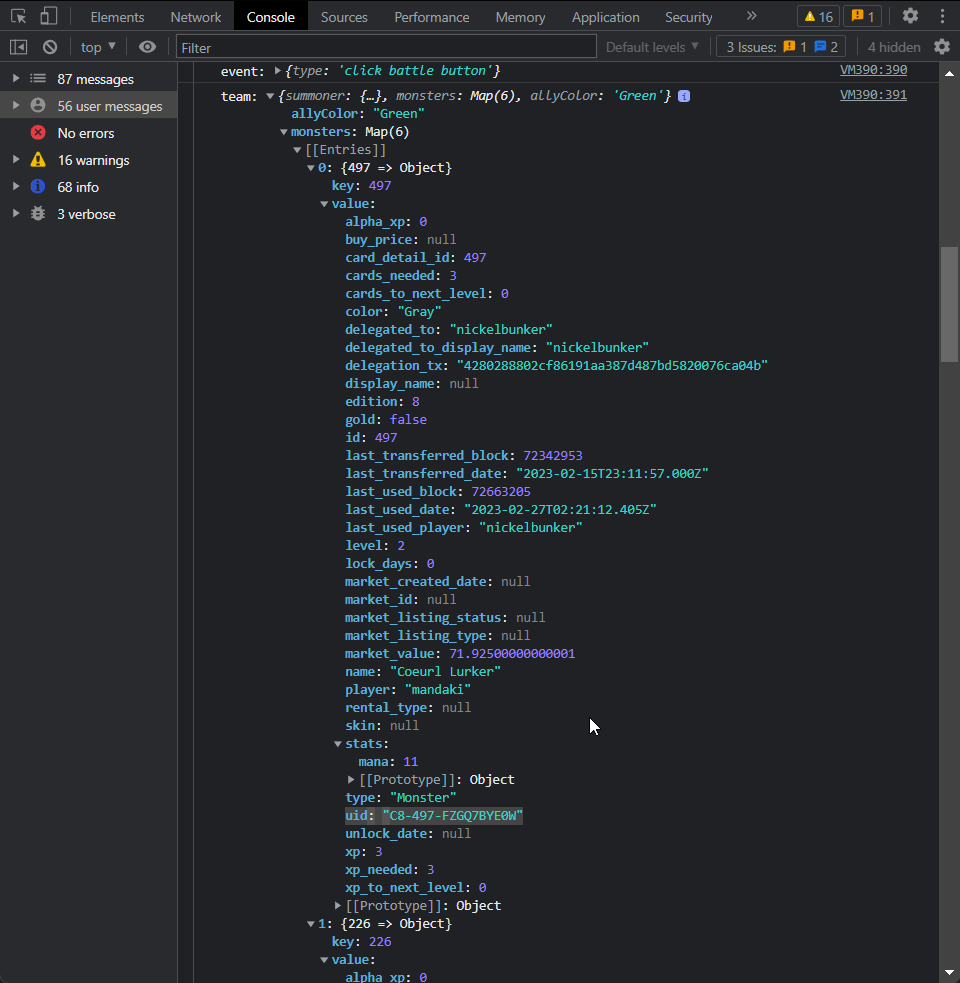 Step 5: Right-click on team then Left Click on "Save as":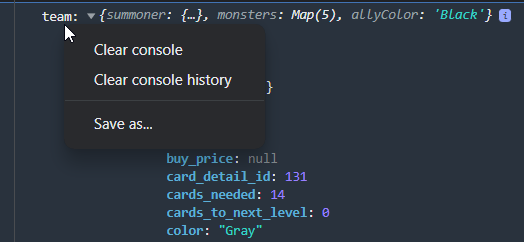 Step 6: Save the file on your computer: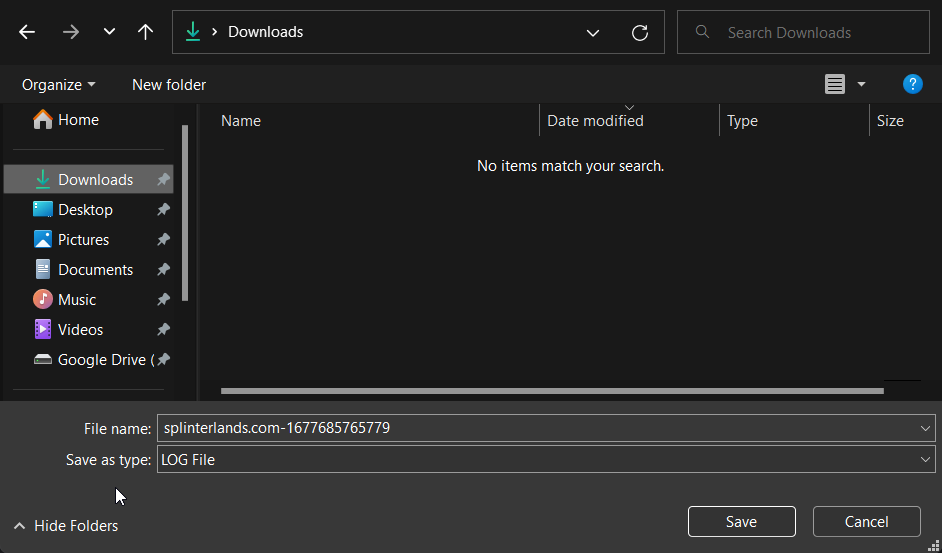 This file can be included as an attachment in your report to Tech Support. Please click here to file a ticket.