Currently, League is determined by Collection Power and Ranking Points. Learn about League Level Limits.
Why Am I In a Lower League After EOS?
At the end of each season, players will experience a Ratings reset. You can view the parameters of this reset by navigating to your battle page, then clicking on Leagues:

From there, navigate to League Rewards: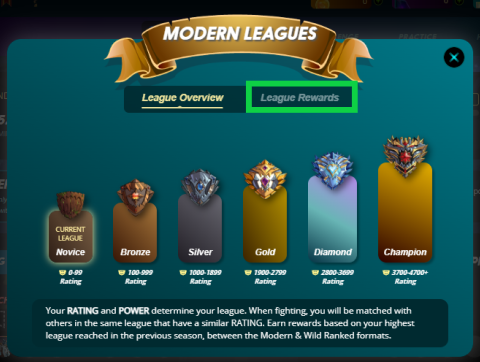 Use the arrows to locate the relevant league, then view the Season Rating Reset to discover where you will begin play next season: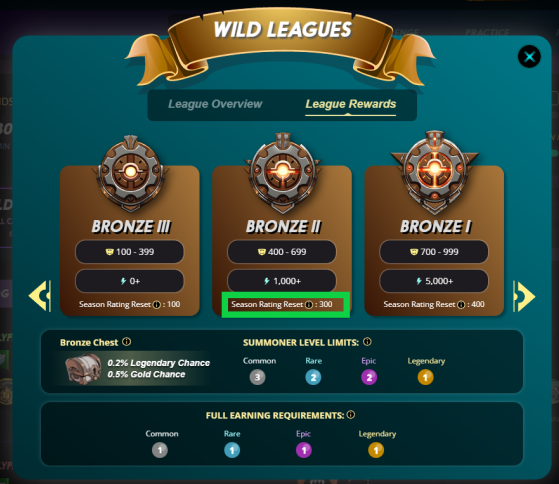 What if I Believe There is an Issue With My Rating?
If you believe there is an issue with your rating reset, please review the Season Rating Reset within the League Rewards page. Next, compare the rating in your final battle of the previous season. If there is indeed a discrepancy, please submit a ticket to Tech Support.
Include a screenshot of:
1. Your final rating within the previous season.
2. Your rating after playing one battle within the current season.
3. A screenshot of the relevant Season Rating Reset parameters located on the League Rewards page.
**This helps Tech Support to easily determine whether there is an issue that requires further investigation.
Your ratings can be found by navigating to your battles page and clicking on the emblem beside your username within your battle log: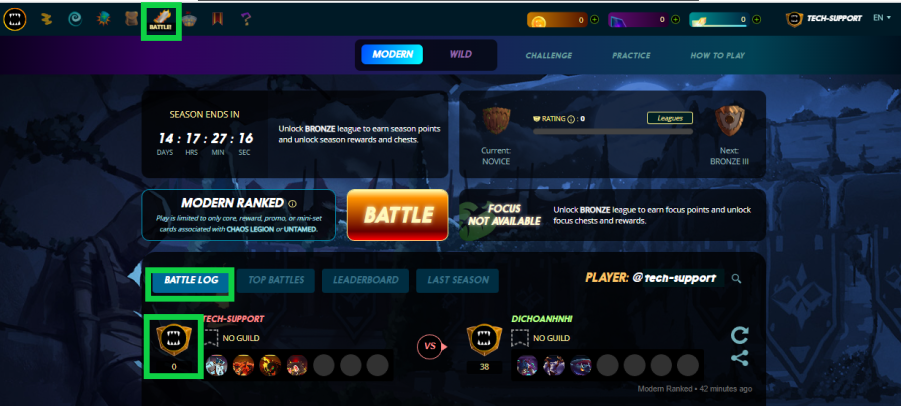 Then, this pop-up will show your rating after that particular battle: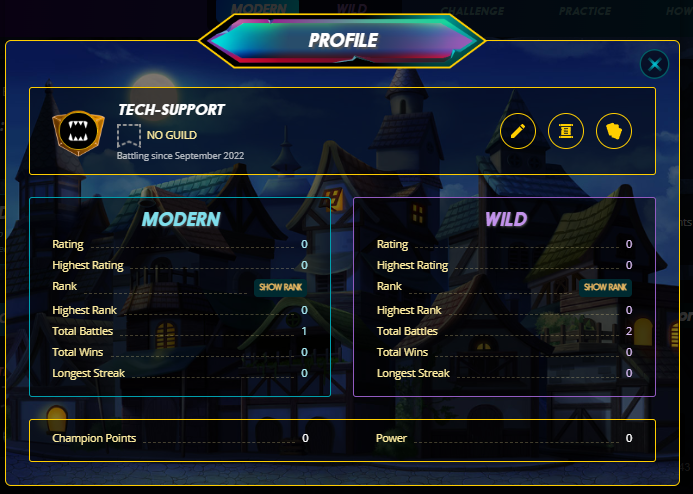 If There is Verifiable Problem, Can I Get Compensation?
As described in our Terms of Service, it is unlikely that compensation will be given.
We strongly recommend that all users read through the Terms of Service.
Please submit a ticket to Tech Support detailing the issue and all relevant information regardless of the compensation policy. At Splinterlands, we strive for the best customer experience and actively try to address any issues our users encounter. Reports of inconsistencies and possible bugs help us to improve the game.