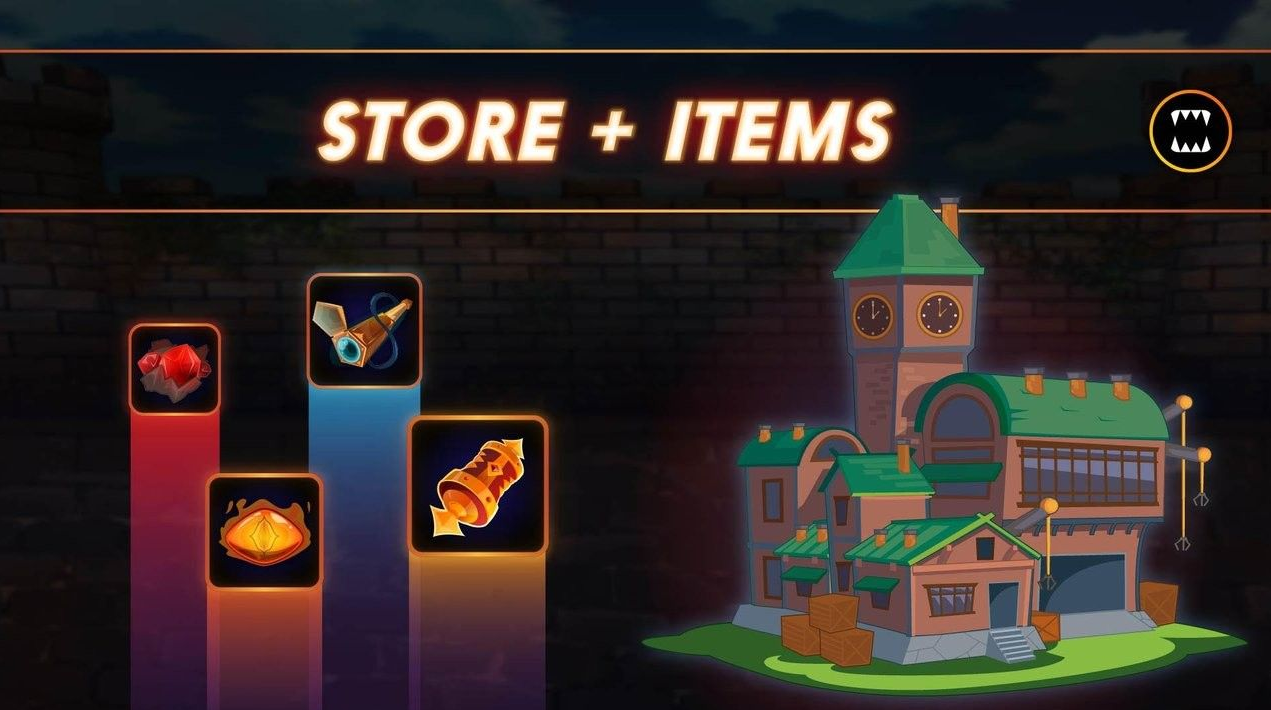 The Guild Store is only available to players in guilds. It can be found in the Guild tab of the Splinterlands Shop or directly from the Guild's page.
Note: You must have a Level 1 store in your guild for it to be accessible and a Level 2 store to purchase the Gladius Case.
Gladius Case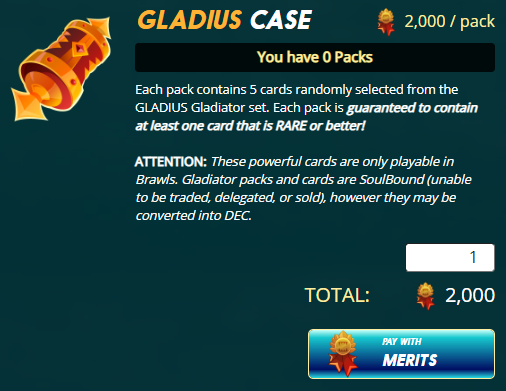 The gladius case is a special pack that contains 5 Gladiator Cards at the cost of 2,000 Merits. These cards and cases are non-transferable or SoulBound.

There are 32 Gladiator Cards in total. These enhance Collection Power and add value to your unique Splinterlands account.
All Gladiator cards have the Bloodlust ability. When a card with bloodlust defeats an opponent, +1 is added to all of its stats. These cards can make all the difference in your brawls and ranked battles. Those Soulbound Summoners with the Conscript ability allow the use of one additional gladiator per battle!
Spy Glass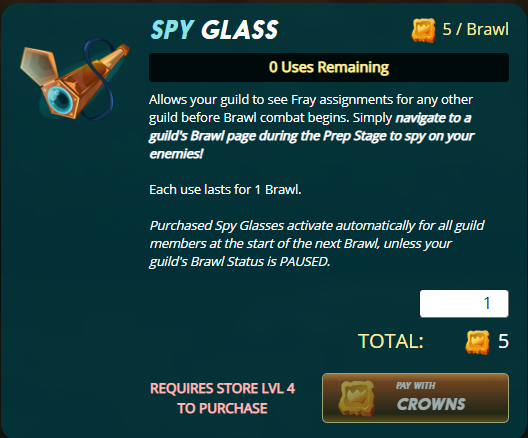 The Spy Glass allows the Guild that owns it to gain access to their competitors' fray assignments. Through this, members can strategically plan their team submissions.
Blood Stone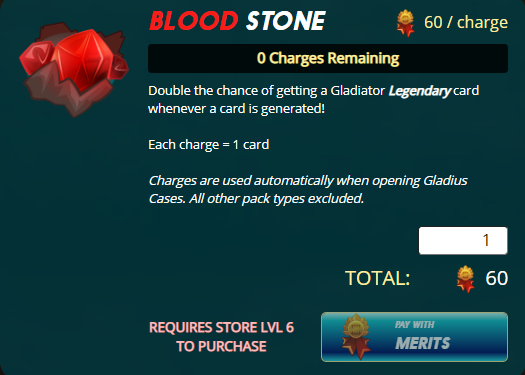 Purchasing a Blood Stone doubles the chance of getting Gladiator Legendary cards. This will pay off in your brawls and earn your Guild a higher ranking and increased rewards. Your store must be at a level 6 for this stone.
Power Stone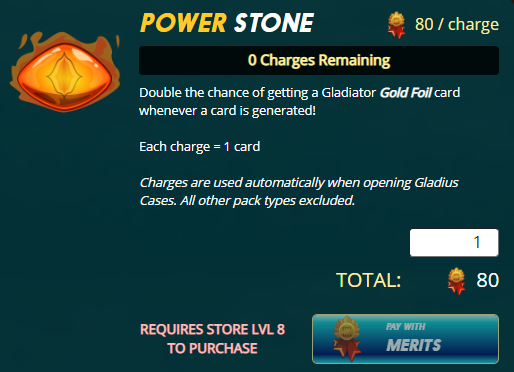 The Power Stone doubles the chance of getting Gladiator Gold Foil cards. Your store must be at a level 8 for this stone.
How Can I Learn More about Guilds?
Gladiator cards may be purchased with Merits after Joining a Guild. Guilds can be located by navigating to the Guilds icon from options at the top of the screen. INSERT WHERE CAN I FIND A GUILD TO JOIN ARTICLE HERE.