A win streak is a back-to-back win count. You can recognize a win streak by the text "win streak" in the result screen. Only matches won, played within a ranked format, may qualify towards a win streak. Win streaks can be carried over into a new season. Any loss OR draw results within a ranked match will completely reset any current win streak.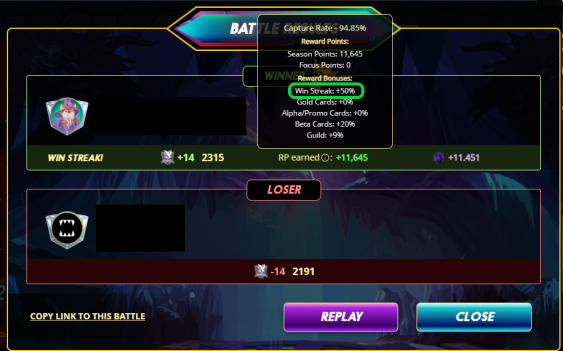 The benefits of winning back-to-back matches are reward bonuses. You will earn more SPS and Reward Points (Season Points/Focus Points).

An extra +5% boost will be applied to any back-to-back winnings received within the ranked match, up to a max boost of +50% after 11 or more continuous wins.

**Guild brawls, tournaments, challenges, and practice matches do not count for nor against the win-streak counter.
Where Can I see my Longest Streak?
Step 1: Navigate to your Profile by clicking your username in the top right corner of the screen.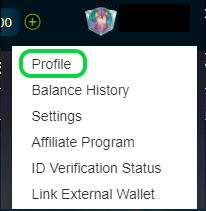 Step 2: Locate Longest Streak, and view your other stats such as Highest Rating achieved, Total Battles played, and your Total Wins.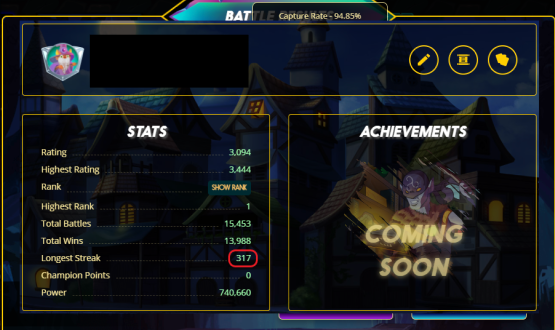 Questions? Submit a request – Splinterlands