Your current collection power rating is the total sum of DEC burn value of all cards:
Owned by you
Rented by you
Delegated to you
In order to move up to the next league, the account needs to be holding cards with enough DEC burn value to be granted higher levels of rewards.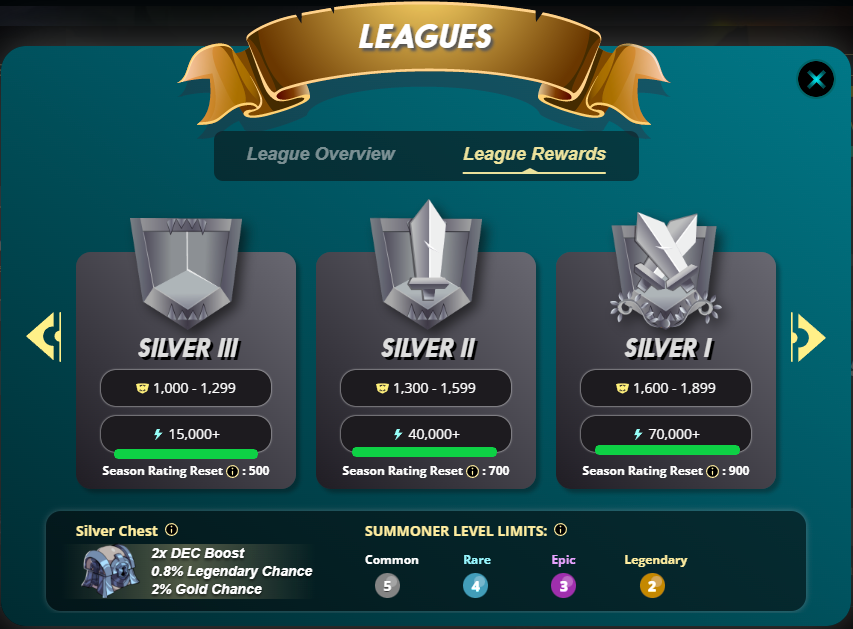 Here you can see some of the requirements in power rating in order to advance throughout the silver league.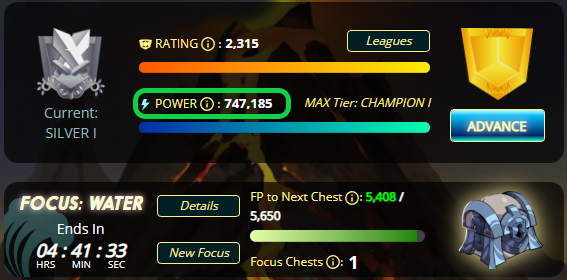 Here you can see your current progress bar on the rating requirement, your total power rating, and your highest potential league based on your current total rating. Click the link for more information about How to Earn Daily Focus Rewards and Season Rewards?
One utility of the power rating system, is so to assure that users cannot continuously win rewards with the same set of cards on different accounts. That's why there is a 48 hour cooldown present once cards are moved from one account to another. If players do not meet the power requirements of certain leagues, they may only ever claim rewards for the leagues that they do hold the appropriate power rating for. Also see Power Rating of Cards.