**Land 1.5 is currently only available on the Maverick's Server.

For a comprehensive look at Totems and Totem Fragments, review The Secret of Praetoria - Phase 1.5.
Totems are tokens that provide production boosts when placed on land. Currently stored as tokens, totems must be claimed to be converted into stake-able items. For the smoothest user experience, we recommend claiming all totems prior to staking cards and items on land.
Learn more about totem fragments in this article: Totem Fragments: FAQ.
Claiming Totems - QuickStart
Navigate to the Edit Slots screen. Next, click the Artifact slot. Then, click Claim Totems.
**Please note: All progress will be lost if you fill slots then claim totems without saving changes.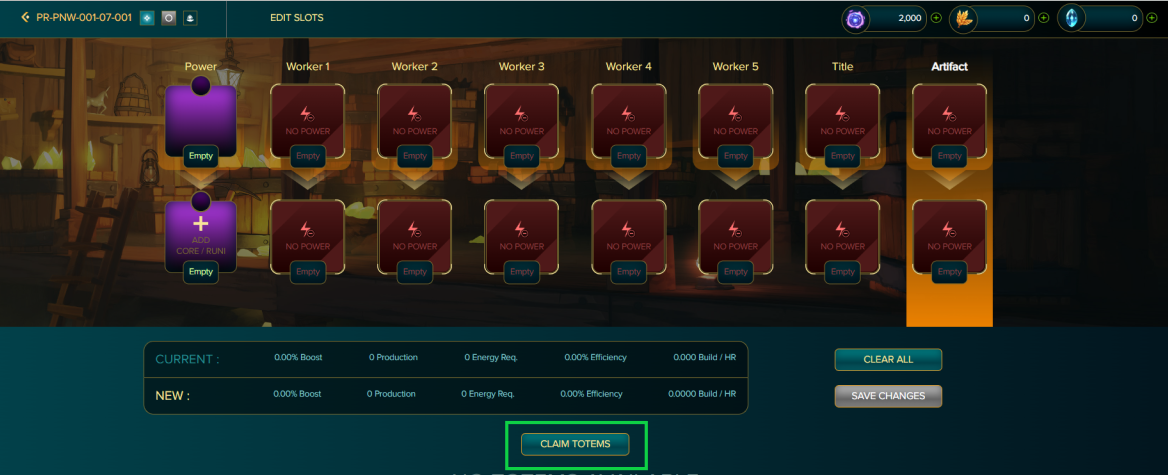 Claiming Totems - Full Guide
Step 1: Navigate to Land using the icon in the header menu.

Step 2: Click the Production button.


Step 3: Select a Region.



Step 4: Select an individual plot.

Step 5: Click Manage.

Step 6: Select the Artifact slot.

Step 7: Click Claim Totems.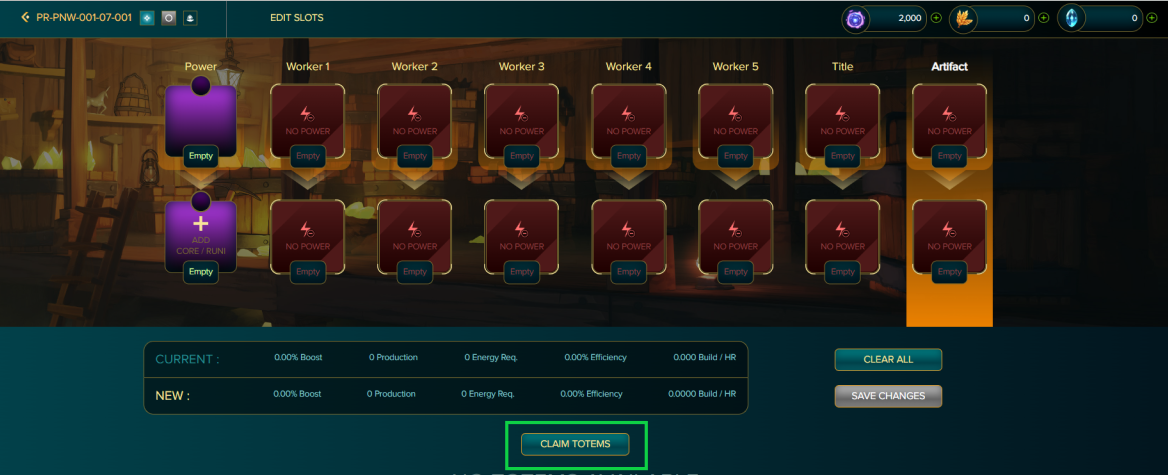 Step 8: Select the type of totem you with to claim in addition to the type.
**Please note: Only one type of totem may be claimed per transaction.

Step 9: Click Redeem and confirm the transaction.

Your claimed totems should now be visible when you attempt to stake them on land. Review How to Stake (Add) Cards and Items on Land.