**Note: Land 1.5 is currently only available on the Monster Maverick's Server.
How to Purchase Time Crystals
Step 1: Navigate to Land using the icon in the menu bar:

Step 2: Click the green + icon next to the Time Crystals balance (pictured below):

Step 3: Input the amount of Time Crystals you wish to purchase and select your payment method (DEC or DEC-B):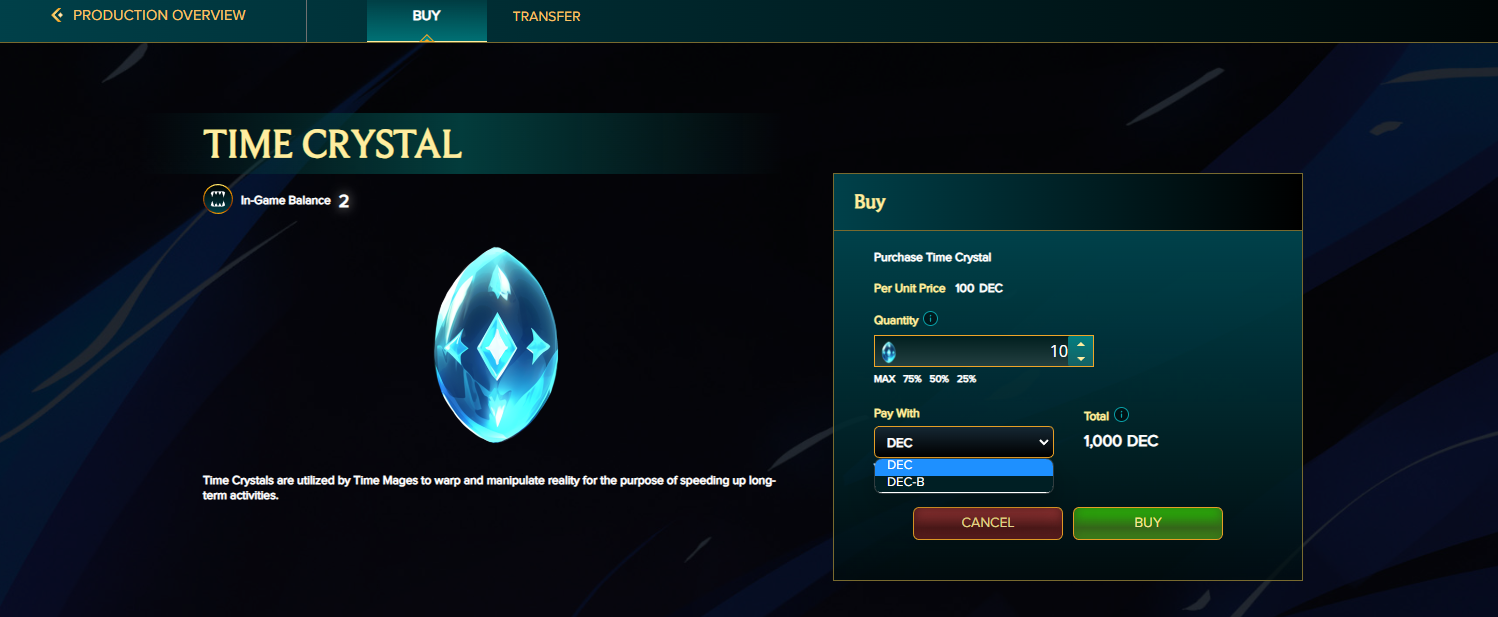 Step 4: Click the Buy button.
Step 5: Review the quantity of Time Crystals you wish to purchase, and click Confirm if you would like to complete the purchase and sign the transaction. Click Cancel if you need to make adjustments.

Step 6: View your updated Time Crystal balance.

**Note: You may also purchase Time Crystals while building a Worksite.
Please check out the Time Crystal FAQ for any other questions.