Welcome to Praetoria and congratulations on becoming a Land Owner! In order to secure a deed for unsurveyed Land, you must
claim your land deed
. Now that your deed has been purchased, we can explore the meaning of the information on said deed.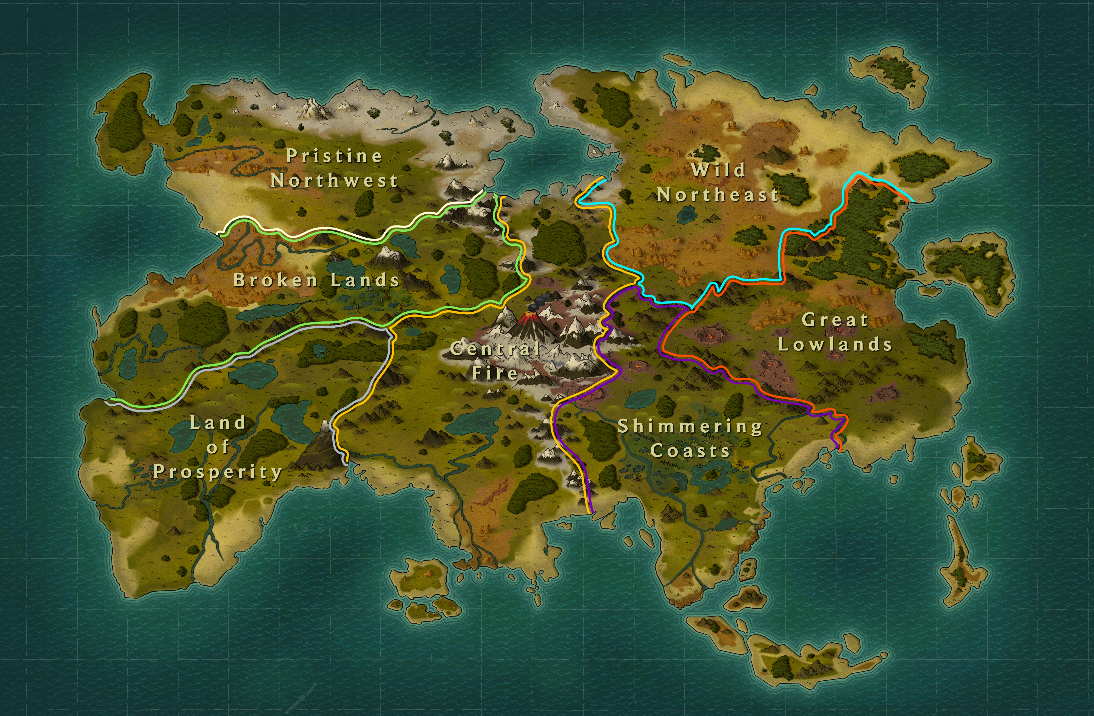 How can I view a deed?
Deeds can be easily viewed by selecting this filter on the land page

Step 1: Click the Land icon available in the options at the top of the screen.

Step 2: Click on the location that you wish to view deeds within using the map. You can use the Region Search, For Sale, and Owned filters as desired.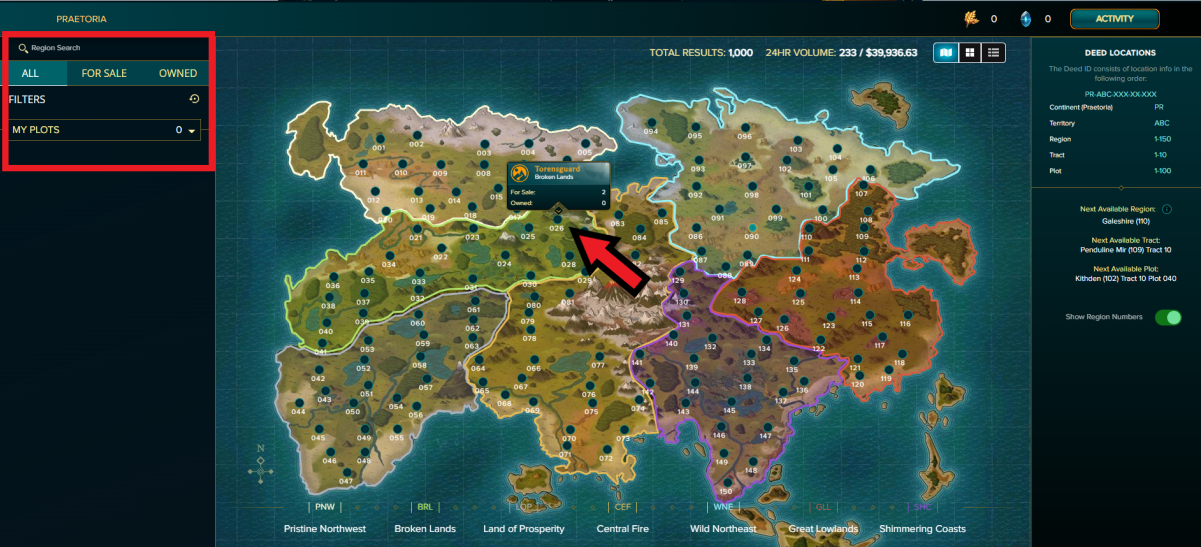 Step 3: Click deed view to reveal the deeds.

What information is contained on a surveyed deed?
Review the Surveying Section of The Secret of Praetoria for full details.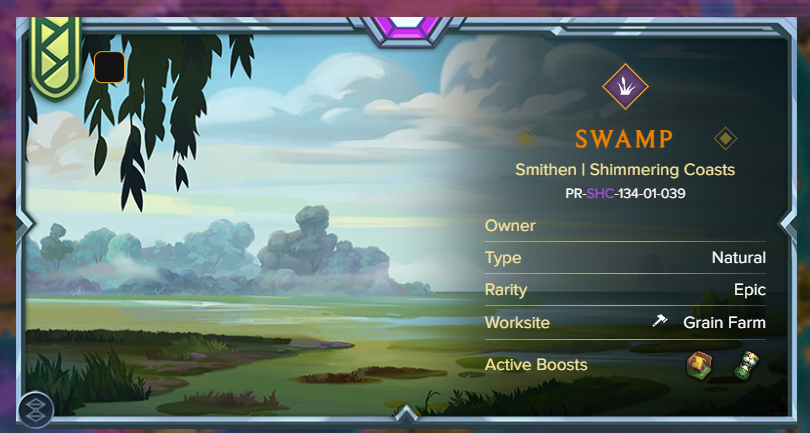 Terrain Type:
There are 14 Terrain Types. These determine the element of the workers best suited to work on each plot. The Terrain types are: Badlands, Bog, Caldera, Canyon, Desert, Forest, Hills, Jungle, Lake, Mountain, Plains, River, Swamp, Tundra.

You can sort by terrain type within Praetoria by selecting the Geography filter after selecting a region to view: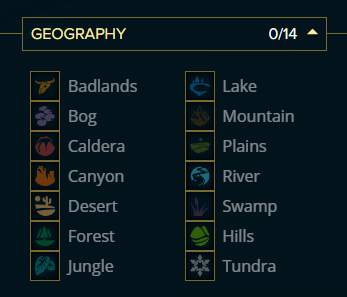 The Geography Breakdown of a particular region is located in the bottom right area of the screen after selecting a region.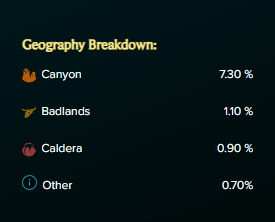 Deed ID:
Praetoria contains a total of 150000 plots split into 7 Territories and 150 regions. Every region has 10 tracts, or 1000 plots, in it. The deed ID designates where your Plot is located within Praetoria. Each deed contains the following information, in this order:
Continent (Praetoria - PR)
Territory (PNW/BRL/LOP/CEF/WNE/GLL/SHC)
Region (1-150)
Tract (1-10)
Plot (1-100)

Owner:
Ownership of Land is confirmed directly on the deed. If deeds are sold, the ownership changes as well.
Type of Land:
This reveals whether the land is Natural, Magical, or Occupied. Review the Magical & Occupied Land section of the whitepaper for more details.
Rarity:
Rarity follows the same designations as Splinterlands cards with Common, Rare, Epic, and Legendary. The Land expansion adds one Level above Legendary, called Mythic. You can see the designation in the top border of the deed. Now you can view rarity of a deed at a glance.





You may also sort by Rarity after selecting a region by using the drop down menu on the left side of the screen.

Worksite:
Worksites are visible on deeds. Worksites transfer with deed ownership, however the owner must Unstake (Remove) Cards and Items from Land prior to listing or transferring said deed.
Active Boosts:
Learn more about the Starter Packages. The icon for each boost will appear at the base of the deed.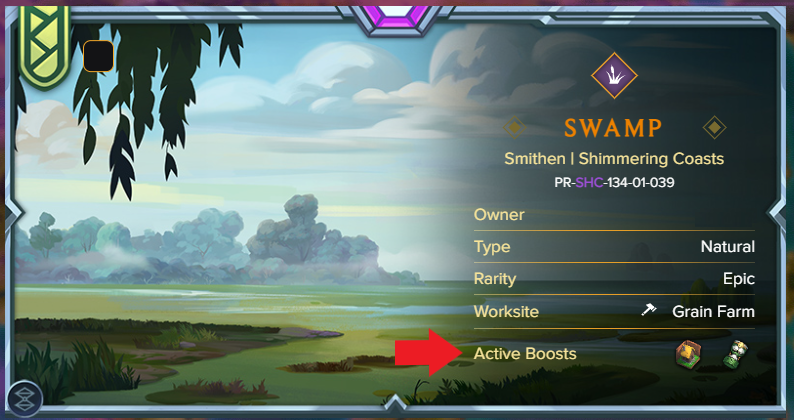 Interested in buying or selling land?
Unclaimed Land can be bought/sold on the Non Card Market:
Claimed Land can be bought/sold within Praetoria:
Land can be Locked for additional security however locked land deeds CANNOT be surveyed.
Questions? Submit a request – Splinterlands