1. Select "Items" from the options in the top bar of the home screen.
2. Click "Land".

3. View your Total Deeds on the left hand side of the screen and click "Claim Deeds".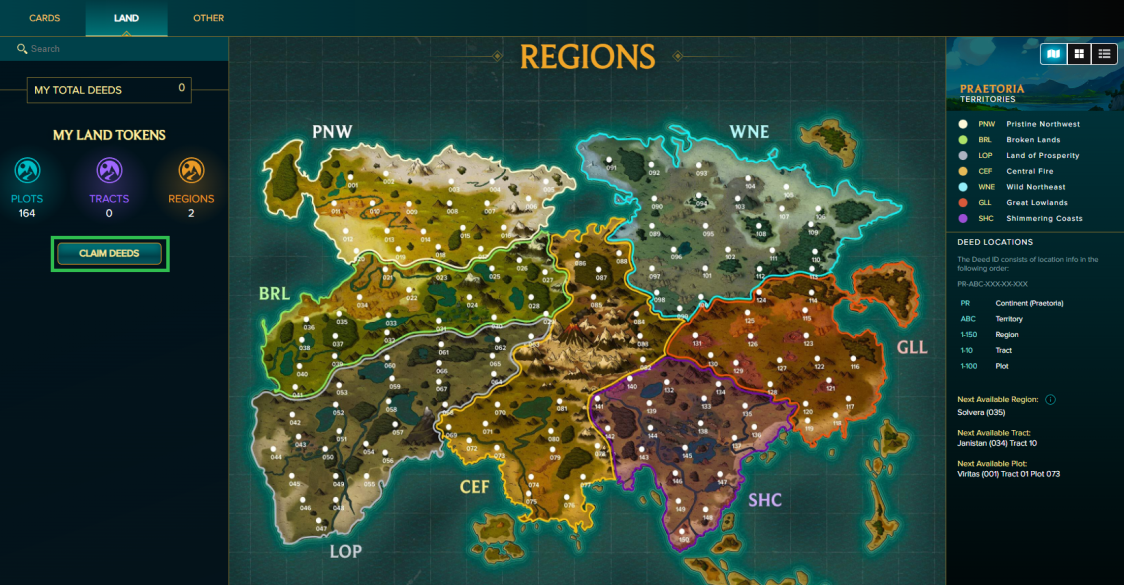 4. Note the next available Region, Tract and Plot. Be aware that that the availability data is based on estimations only. Though players may try to time their claims for specific areas, there is no guarantee that players will obtain land in those areas.

5. Select the token you would like to redeem from the drop down menu: Plots, Tracts, or Regions.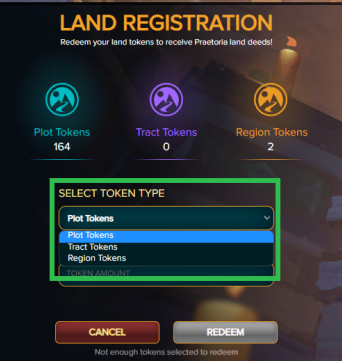 6. Input the quantity you would like to redeem.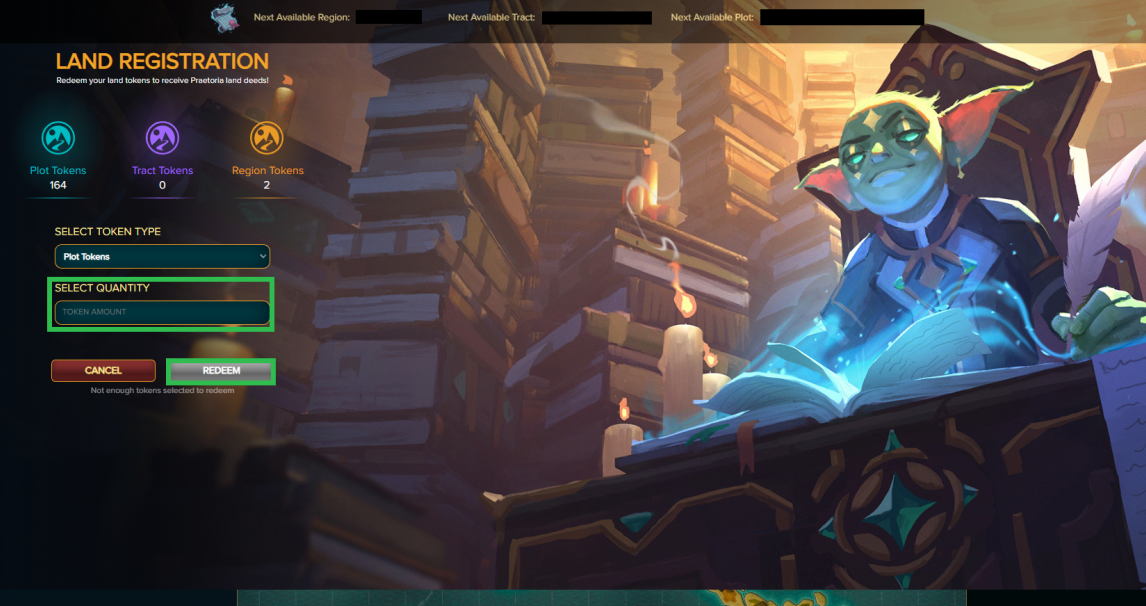 6. Click "Redeem".
7. You will be prompted to sign a transaction with Hive Keychain. Click "Confirm" (if Keychain is not unlocked, you will first be asked to enter your local Keychain password to unlock the extension).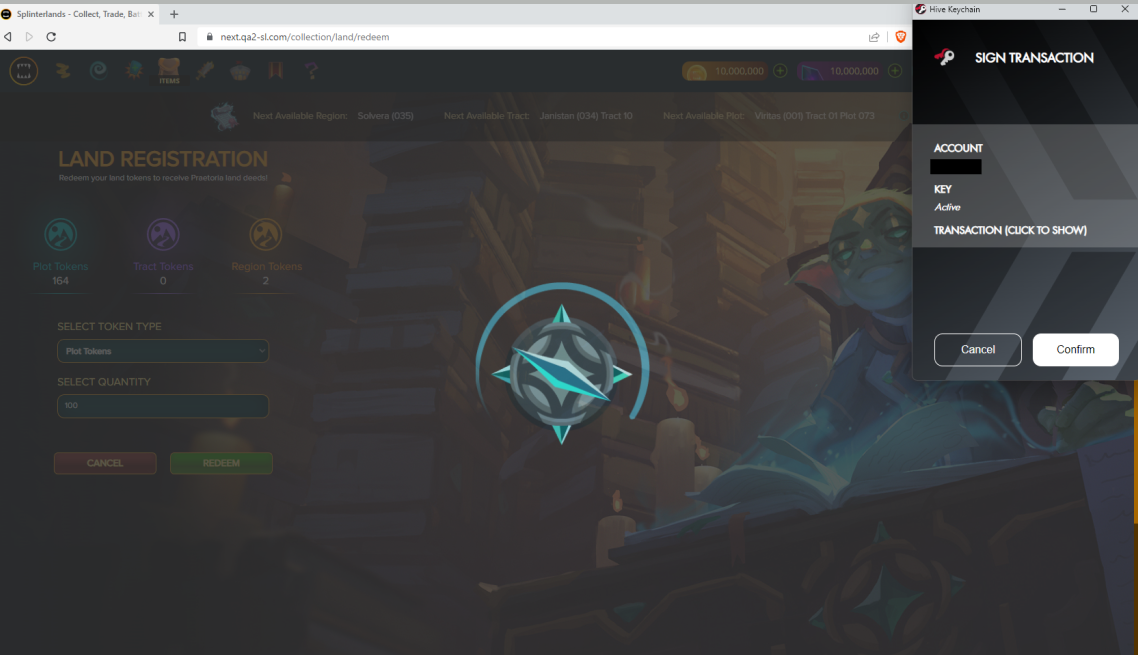 8. Note your transaction's success.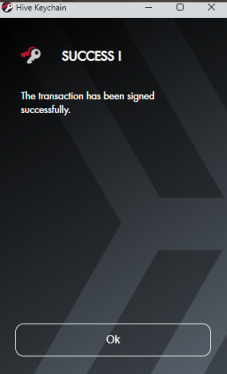 9. You will receive a pop up confirming that the deeds were claimed.
You can view your claims by either clicking the notification, which will return you to the main land page. Then, select your desired view - list or block format.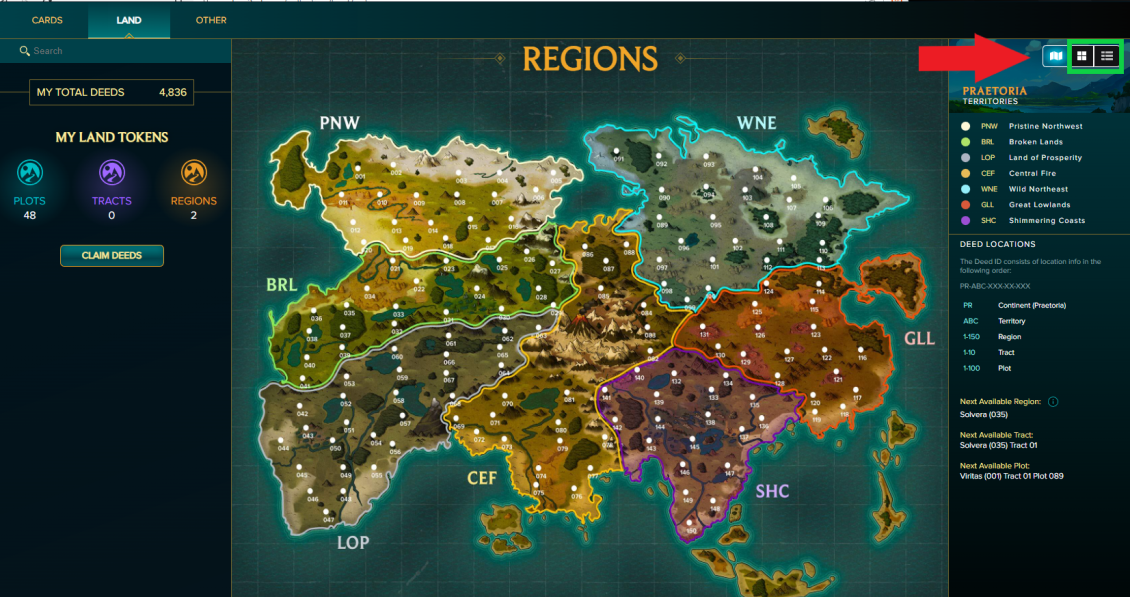 Additional Information:
Review the 12/12 Townhall for more exciting details about Land!
The Journey to Praetoria Begins! post by Yabapmatt