The Summoner's Spellbook is a $10 item. When purchased, a hive wallet is automatically created for you which allows you to purchase items and earn rewards in game. The spellbook can be purchased using a variety of payment methods. These payment methods include Paypal and cryptocurrencies. including Hive, SPS, HBD, WAX, and all the others listed as available for purchasing credits. View the video walkthrough for a step-by-step guide to purchasing your Spellbook.
How to buy a spellbook
After creating your free to play account, navigate to the in-game Shop.

Next, view and select your preferred purchase method for the Spellbook.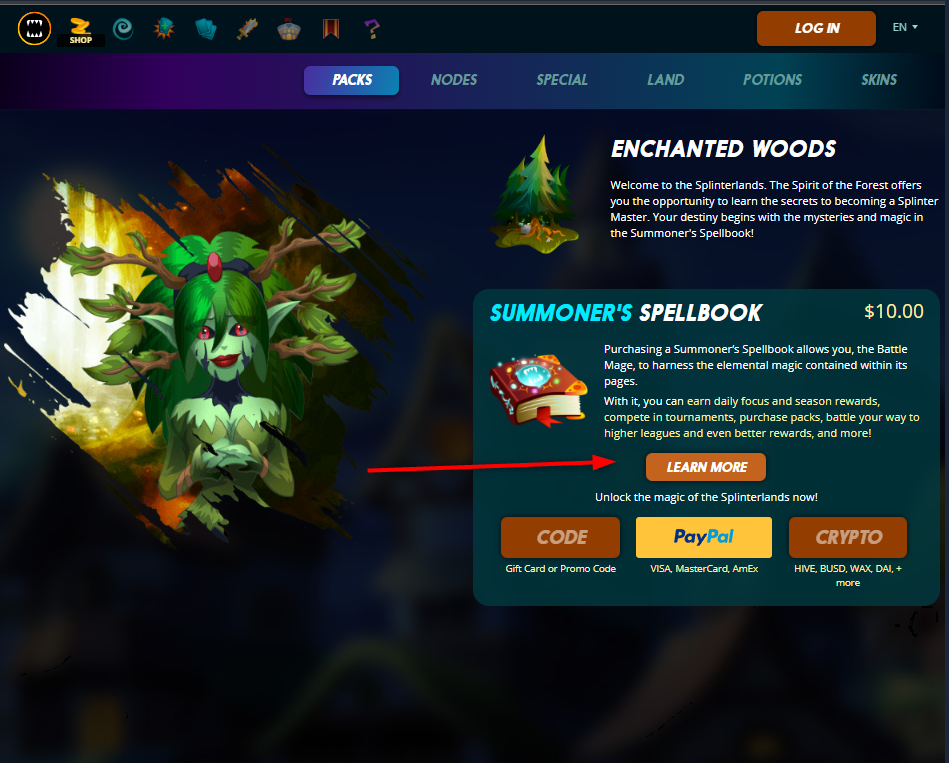 Once your spellbook has been purchased, your Hive Keys will become available. Consider setting up Hive Keychain for the best user experience. Also Securely Backup and Store your Hive Keys Offline!