What is Card Burning?
Burning a card is similar to burning a token. It removes the card from the overall supply of cards. This means the exact card with the same ID cannot be gotten back after it is burnt. In return, you will get a set amount of DEC depending on the foil, rarity, and edition of the card.
Chart for Burning Cards
The chart below shows the amount of DEC each type of card gives when burned. The Set of the card can be determined by its borders. There are some exceptions to this rule because Promo cards cover many editions and so it can vary.
Additionally, cards that are maxed out are given a 5% bonus burn value.
Exceptions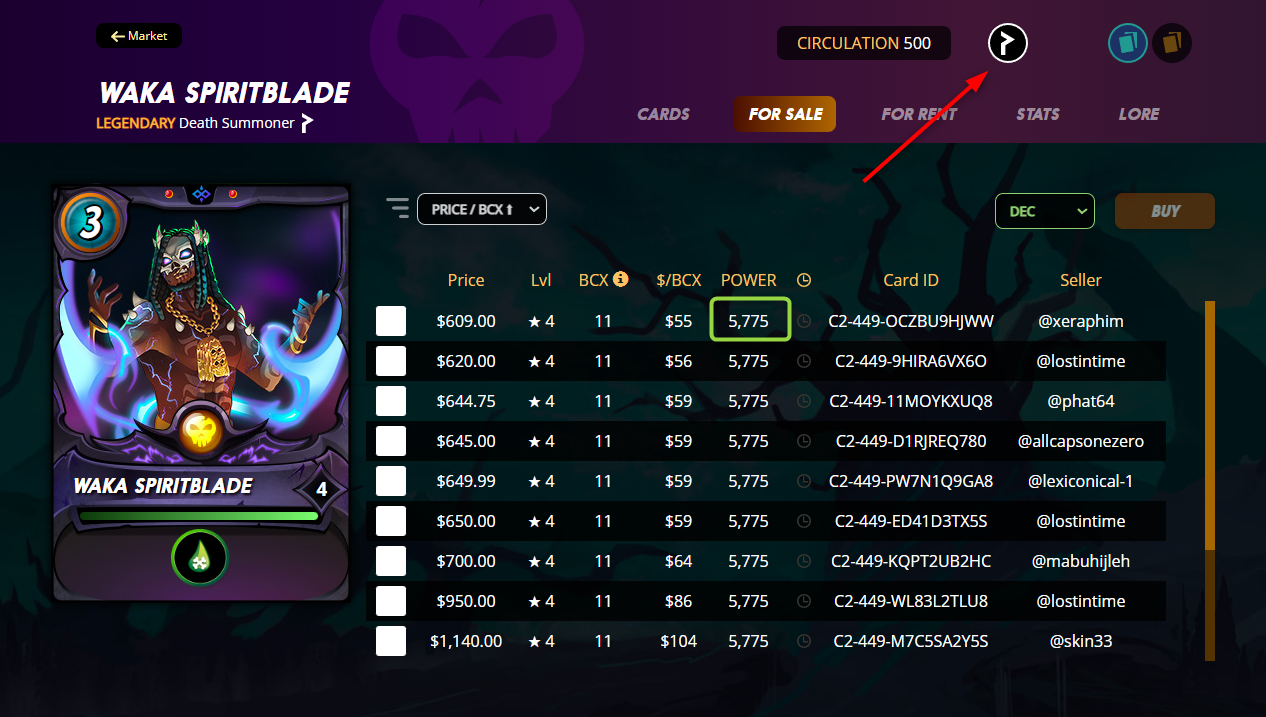 Waka Spiritblade and Dr. Blight are marked as Promo cards, however, they have a power rating of a Chaos Legion Legendary for both the normal and gold foil versions. 500 power per copy * 11 copies * 5% bonus burn value on a maximum copy = 5775 total power.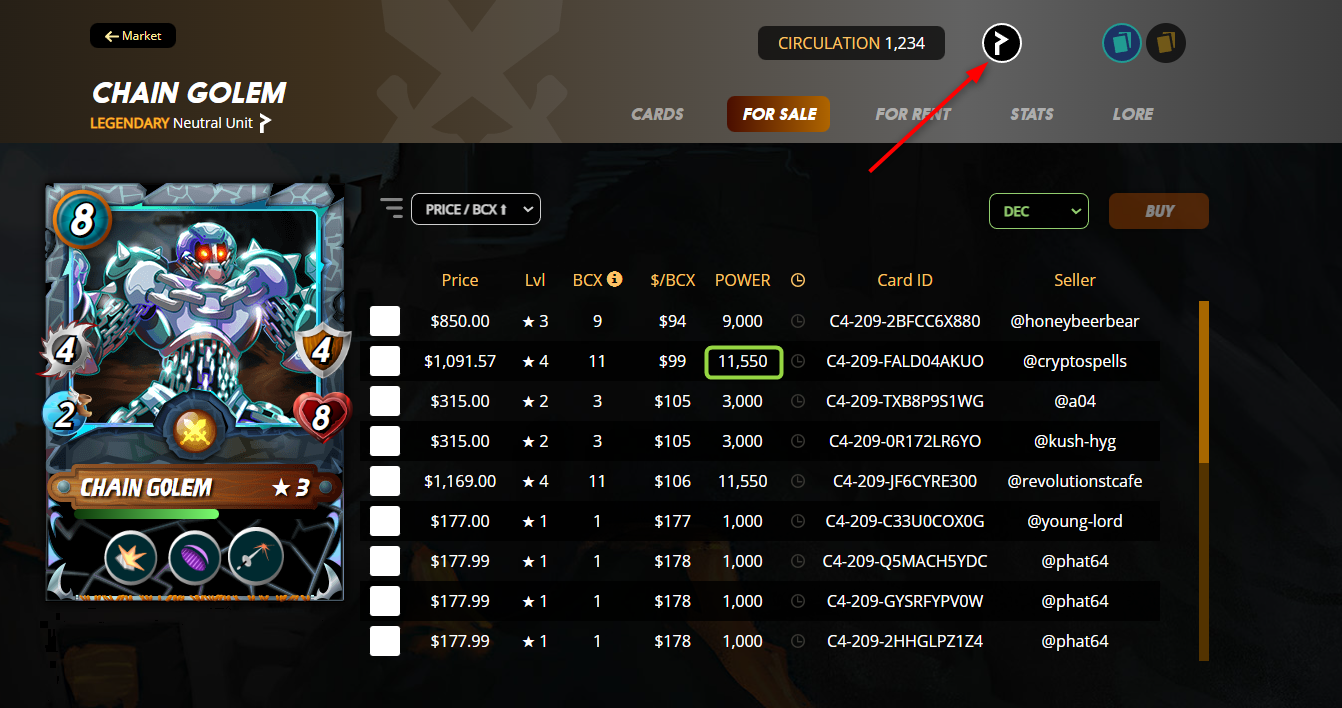 Chain Golem, similar to Dr. Blight and Waka Spiritblade uses the power stats based on its border, which is Untamed. It only gives 11550 power at max level, which is in line with that of other Untamed Legendaries:
1000 power per bcx * 11 bcx * 1.05 multiplier at max level = 11550 power total.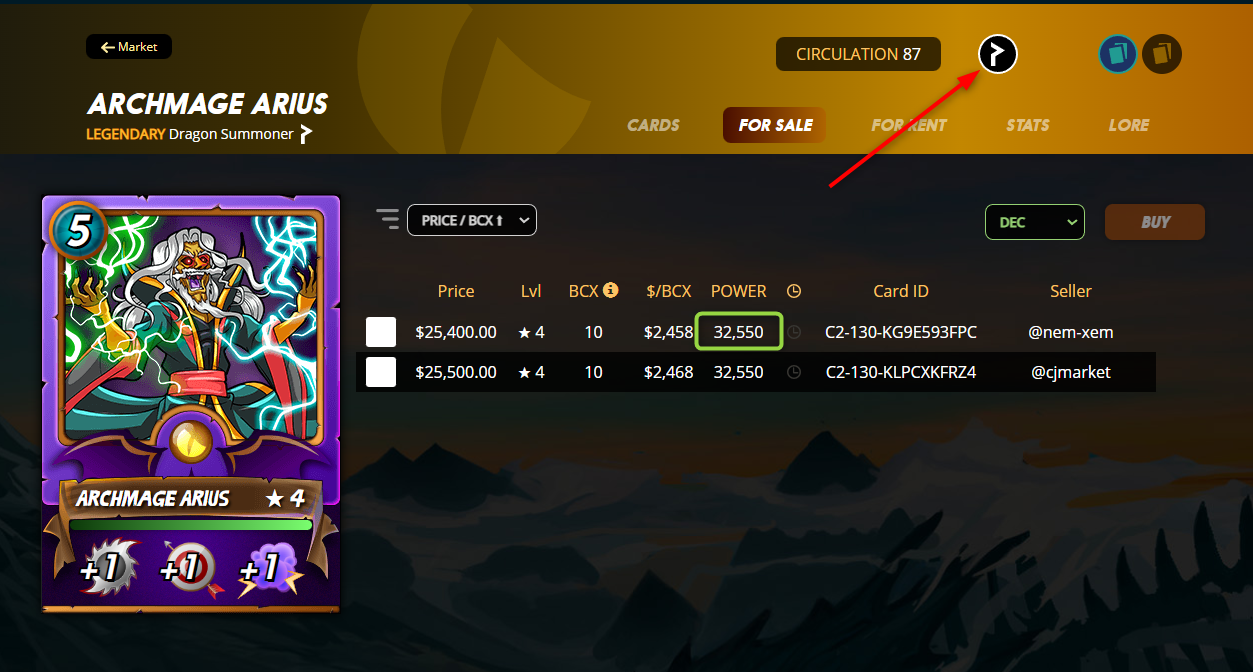 Mystery potion rewards legendaries have unusual power ratings since they come in max level with only 10 bcx. The bonus power for being at maxed is calculated differently from normal and gives an additional 8.5% extra power instead of the usual 5% for normal foils and 22.5% for gold foils.
The calculations are the following:
3000 power per bcx * 10 bcx * 1.085 multiplier = 32550 total power for normal foils.
150000 power per bcx * 3 bcx * 1.225 multiplier = 551250 total power for gold foils.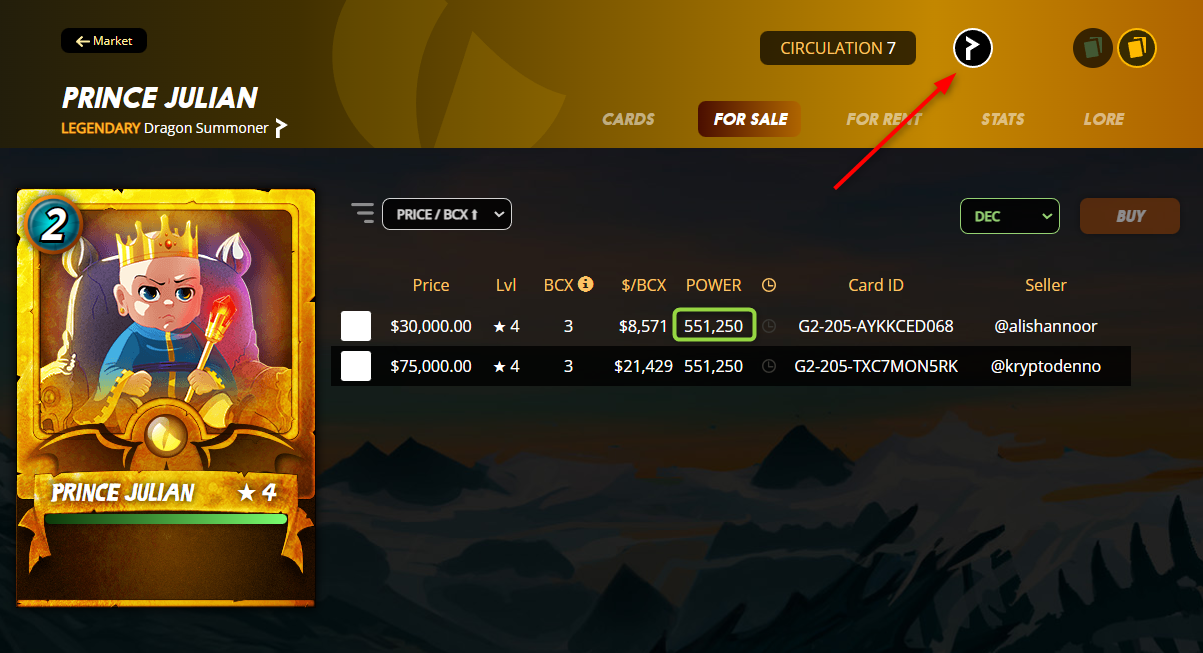 The above are the only exceptions that follow a different power evaluation than their edition listed in the chart. It is important to note that Promo cards have different borders depending on their release date. So going into the card and seeing what edition the card is would be the most reliable way of determining that. A good example would be Halfing Alchemist: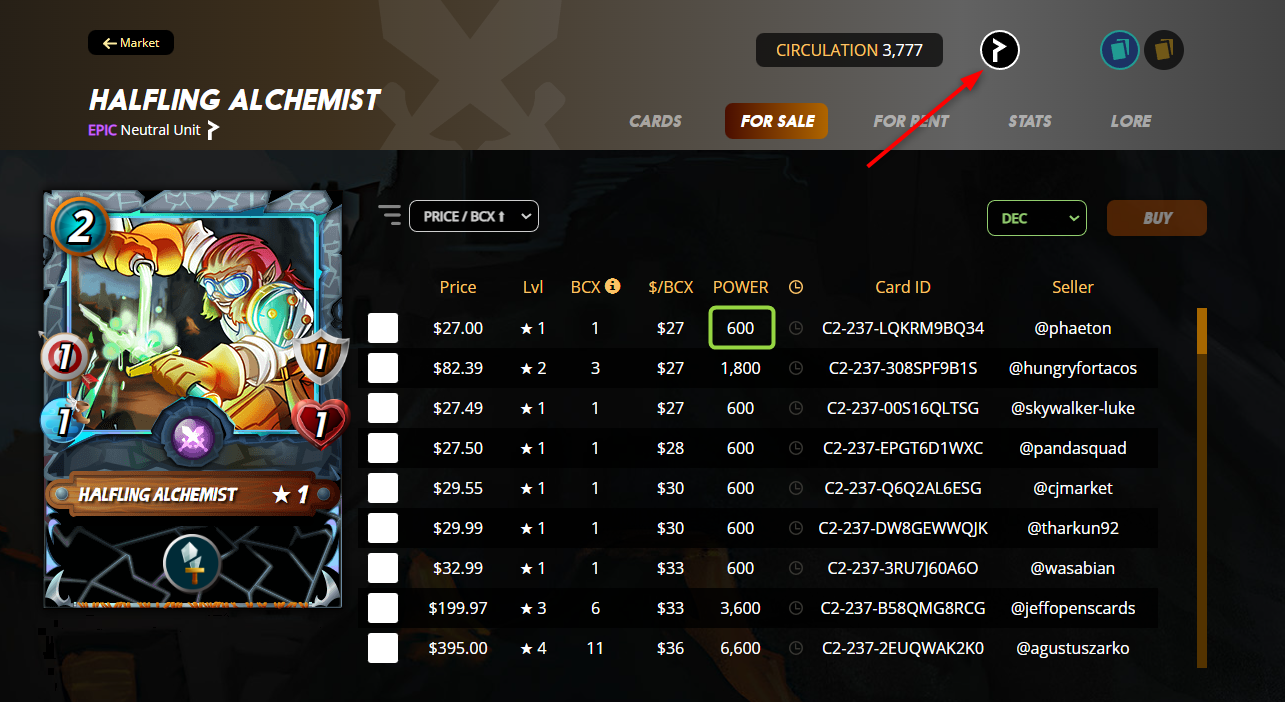 Halfing Alchemist has an Untamed border, however, it has the power rating of a promo epic (which it is).