After construction, a player may want to select a different worksite (i.e., changing from a Shard Mine to a Research Hut, or Grain Farm). The steps below will walk through this process.
Changing a Worksite (Abbreviated from the Worksite Page)
If you're already on the specific worksite you want to change, the instructions will be more abbreviated. On the worksite, click the Change button seen below:
Select the alternative worksite you want to build: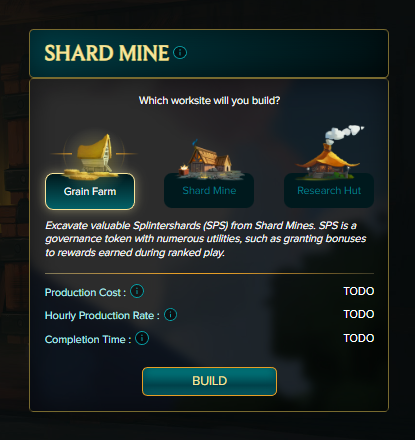 Changing a Worksite - Full Guide
Step 1: Navigate to the region in which you have cards and Dark Energy staked via the Production button:

Step 2: Select your desired Region via the arrows on the righthand side:

Step 3: Select the plot on which you want to change worksites, via the arrows on the righthand side:
Step 4: On the specific plot, click Manage: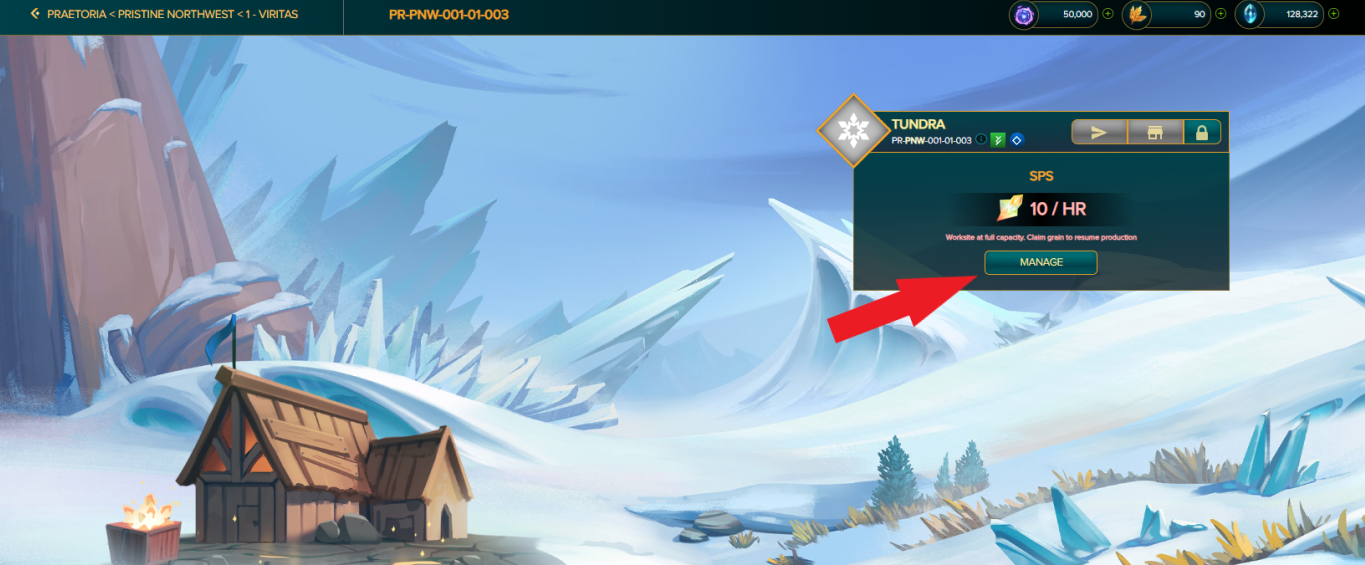 Step 5: Now, click Change: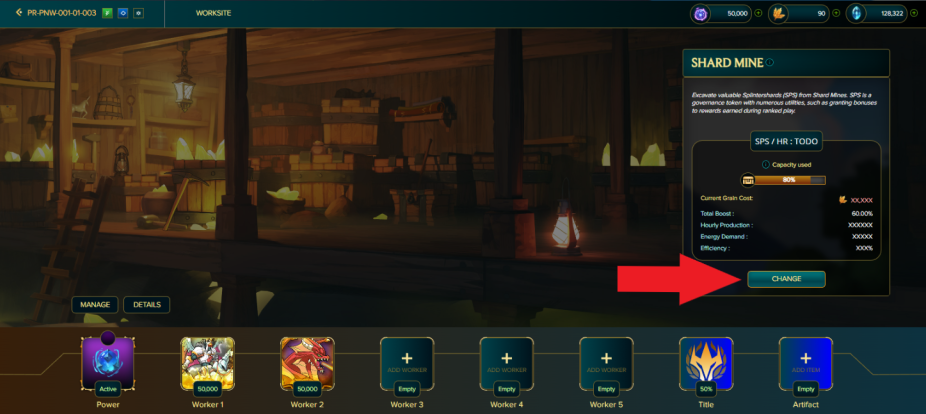 Step 6: Select an alternate worksite and click Build: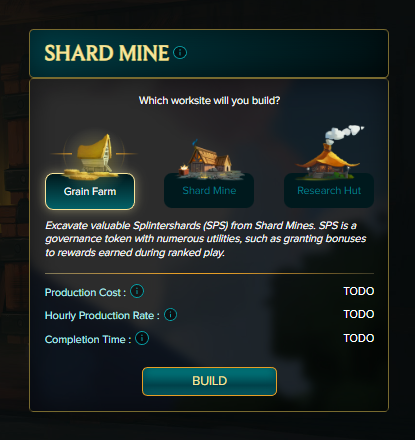 Step 7: Once successfully changed, you will see a pop-up like the one below stating that a new building is under construction: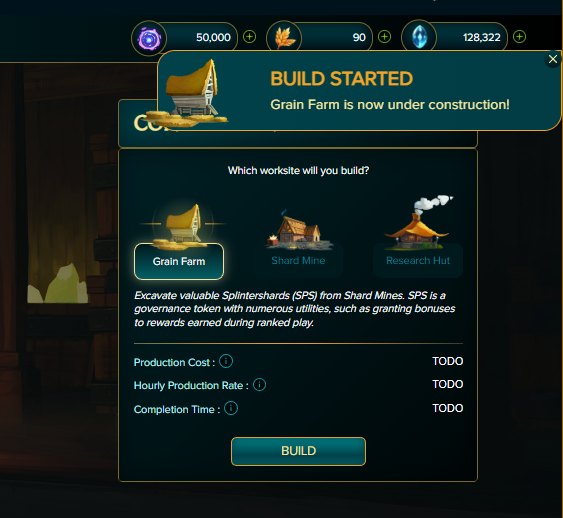 You may choose to Speed Up the worksite construction by using Time Crystals. Simply click the Speed Up button in the Constructing box (seen below). You may purchase Time Crystals if necessary.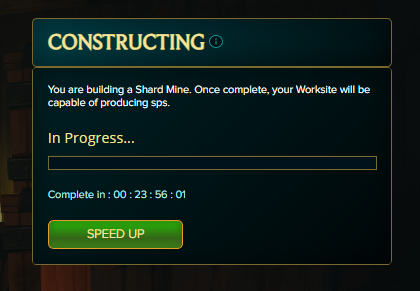 If you would like the maximum amount of Time Crystals to be used, click Max. Otherwise, manually input the amount of Time Crystals you wish to use. You can view your Time Crystal balance in the upper right of the screen.