**Note: Land 1.5 is currently only available on the Monster Maverick's Server.
Transferring Time Crystals
Step 1: Navigate to Land using the icon in the menu bar:

Step 2: Click the green + icon next to the Time Crystals balance (pictured below):

Step 3: Select the Transfer tab:

Step 4: Input the quantity of Time Crystals you wish to transfer, then input the username of the recipient: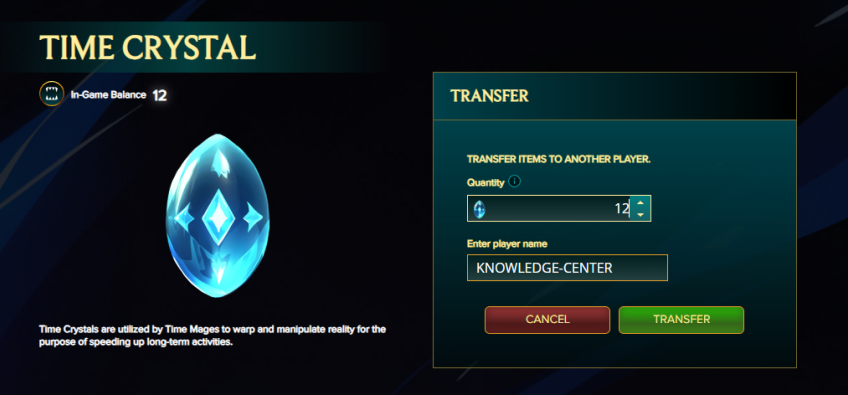 **Note: Be sure to double check the spelling of usernames, as any transfers to wrong (but valid/existing) usernames cannot be reversed or revoked.
Step 5: Click Transfer. Confirm the transaction & Sign it with Keychain.

Step 6: If successful, you will see a banner in the top right corner stating 'Tokens sent!', as seen below:

Please check out the Time Crystal FAQ for any further questions.