Packs are the definitive source of power that can be opened at the MANA WELL. Each booster pack contains 5 random cards to complete your collection.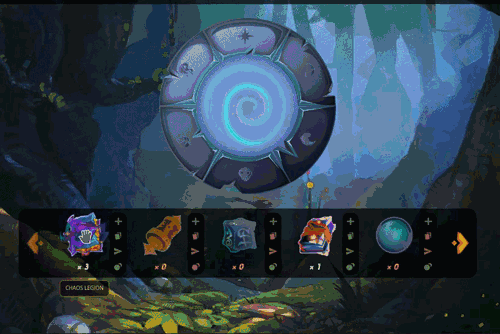 Booster packs can be opened in-game by dragging and dropping them into the mana well (as shown above).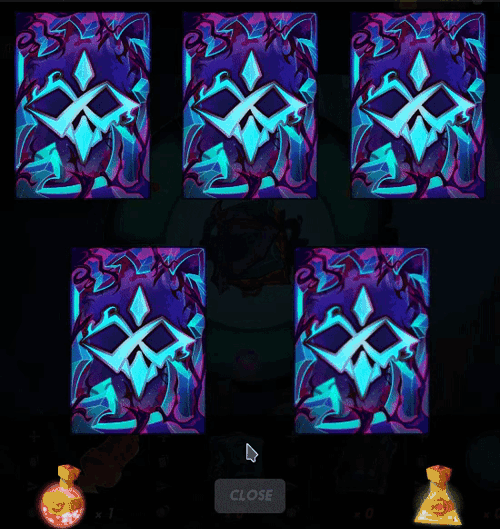 You can hover over any card to get a preview of their scarcity before the reveal.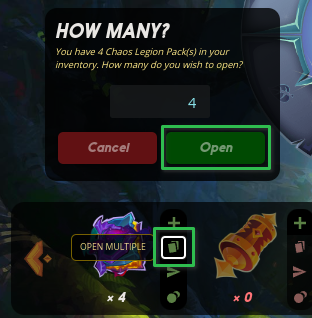 Multiple packs can be opened using the OPEN MULTIPLE options (shown above). You can open up to 200 packs at once.
Drop Chances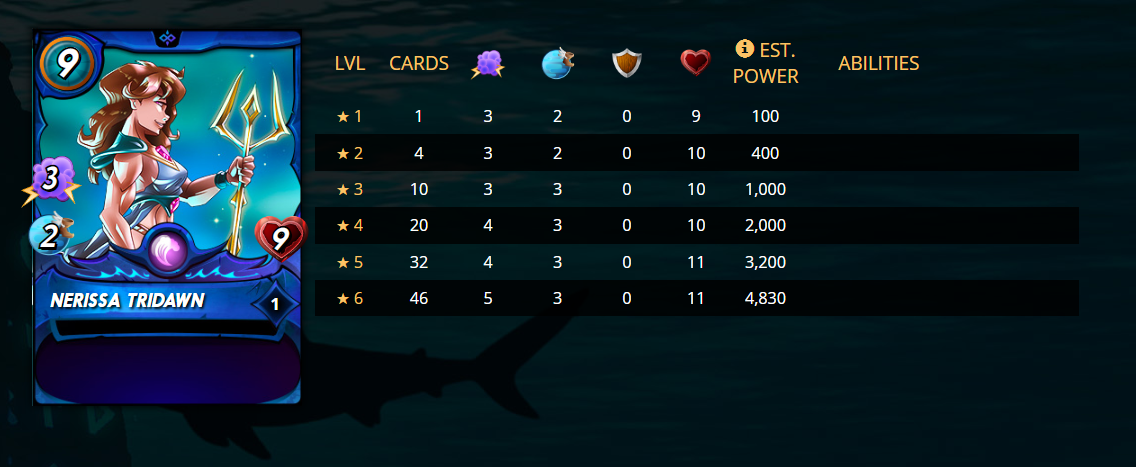 The drop rate varies depending on their scarcity:
Legendary: 0.8%
Epic: 4%
Rare: 24.8%
Common: 70.4%
Note:
Each pack contains one (1) guaranteed rare or higher card and four (4) Common or higher cards.
Once a card is revealed, there is a 2% chance to turn into a Gold Foil version.
Also, see Types of Potions and How to Use Them to learn more about potions while opening packs.