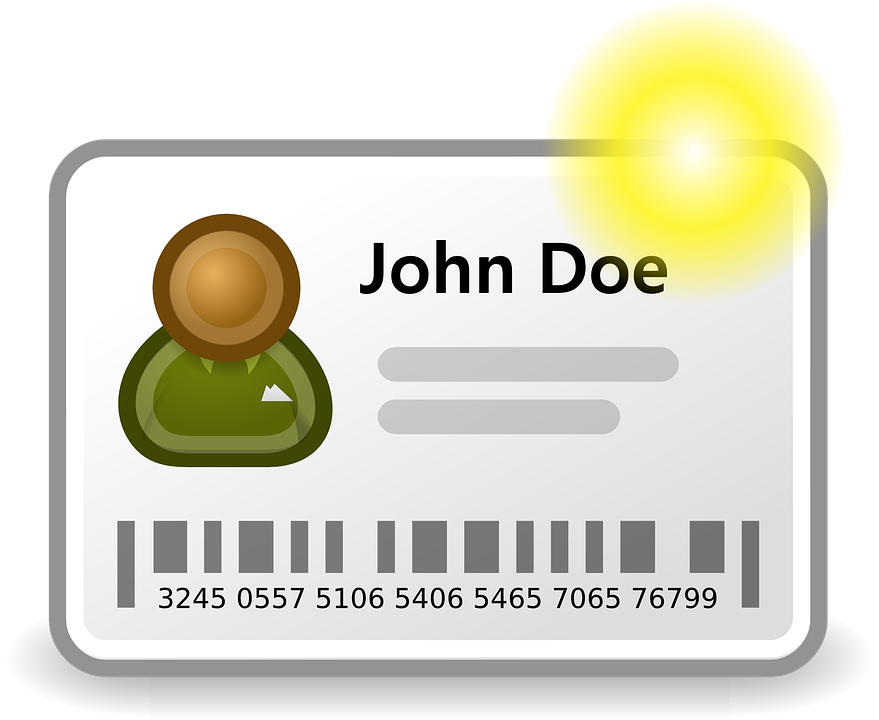 KYC (Know Your Customer) is the process that makes sure Splinterlands knows its customers well enough to have a financial relationship. This is done by an automated ID screening that protects you and Splinterlands from most financial risks.
Please visit this article if you get any errors before completing the KYC check. Once you have successfully completed KYC verification, you may encounter the error pictured below when attempting purchases via PayPal: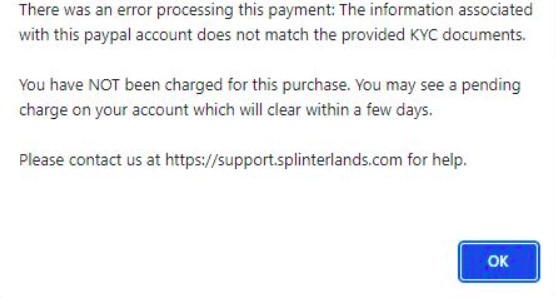 Why Does This Happen?
This error is due to the 4/19/2022 update. With an influx of scammers, Splinterlands now requires that the information on the PayPal account matches the information the user's account provided during the KYC process. If you are receiving an error, it means a component of your PayPal account or the KYC verification information was inconsistent. More information about this update can be found in the Release Notes.
What Do I Do Now?
If you have encountered this error, please submit a ticket to Tech Support as soon as possible. Your Splinterlands account must be reviewed manually by an agent. Our KYC specialist will inform you if further documentation is needed, so do not add any attachments unless specifically requested.
For security purposes, please ensure that your tech support request comes from the email that we have on file associated with your Splinterlands account. If you do not do so, you will get an initial response asking that you resubmit from that email.
You may copy and paste the example message below in the text field of the tech support ticket:
"Hello,
I have successfully completed KYC verification. However, when I attempt a purchase via PayPal, I receive an error stating, "The information associated with this PayPal account does not match the provided KYC documents."
Can you please review my account manually and correct the error? Thank you."

See also: KYC: FAQ and Troubleshooting
Wikipedia - KYC: https://en.wikipedia.org/wiki/Know_your_customer