On the Splinterlands website and other third-party websites, you can choose to rent instead of buy cards. This is an excellent alternative for those wanting to compete at higher levels or enter edition-specific tournaments because you can rent the cards you are missing. It's also possible to rent out cards to other players.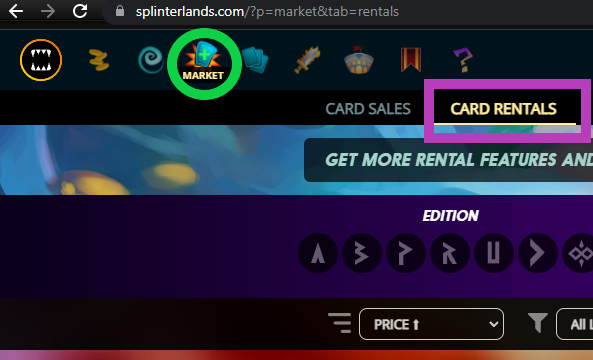 Step 1: To rent a card for use, go to the Splinterlands market page and click on the "Card Rentals" tab.
Step 2: You can apply market filters as needed to locate cards based on the order of pricing, foil, type, splinter, and summoner.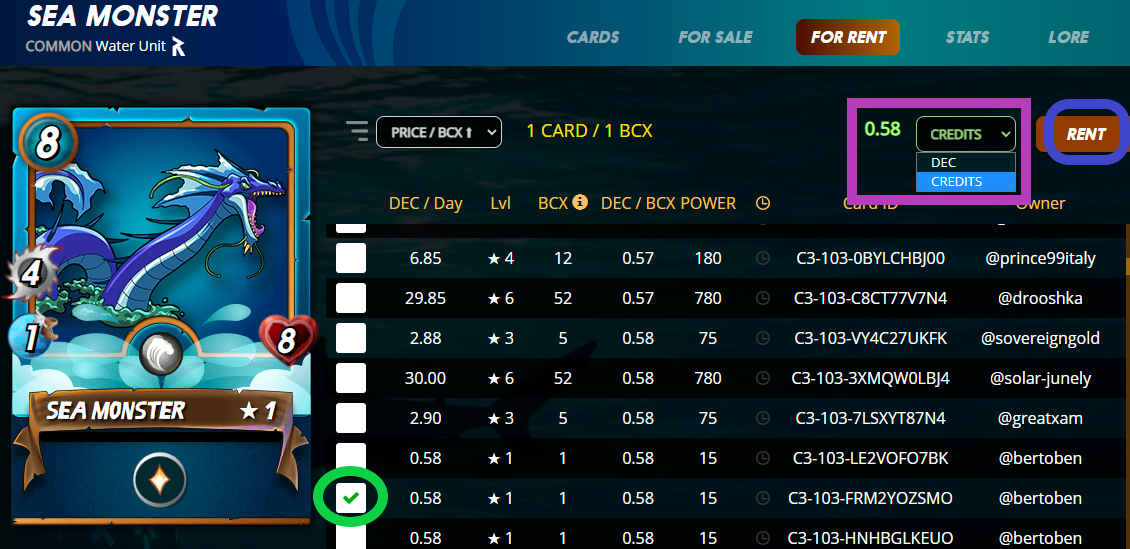 Step 3: Select a card and click on the checkbox (circled) next to it. Select a payment method by choosing credits or DEC on the dropdown bar next to the rent button. After deciding on the payment method, click on the "Rent" button.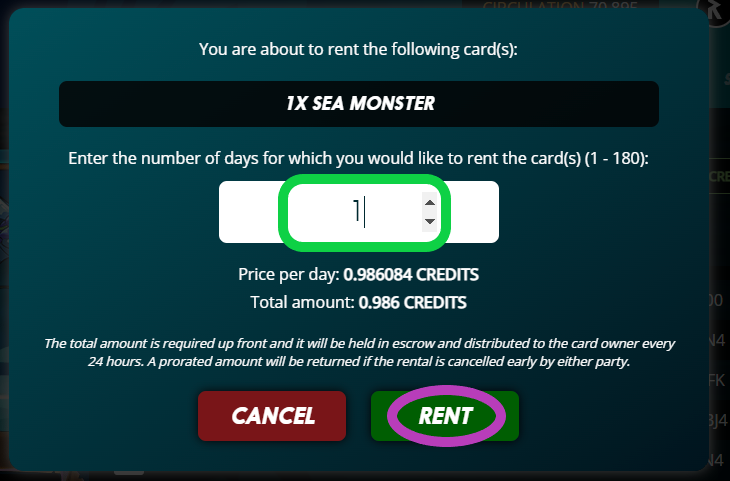 Step 4: Enter the number of days you would like to rent this card and click on the "Rent" button. You are reminded of how the Rental Contract works.

Note: since the update of 7/21/2022 the minimal time to rent a card is 2 days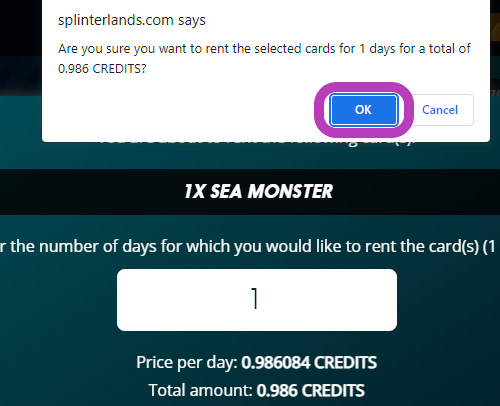 Step 5: You should see this pop-up displaying how many credits you will pay for this particular transaction. The user should pay attention to the price difference in credits and DEC because DEC pricing fluctuates.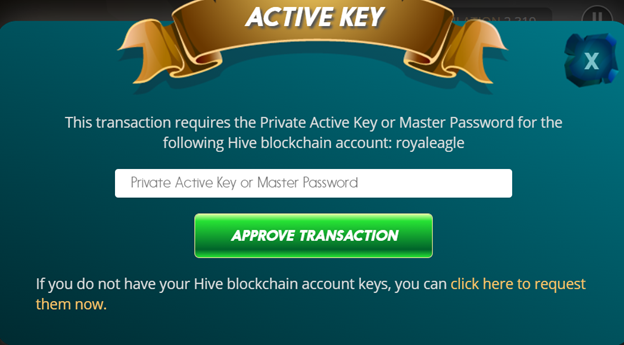 Step 6a: If you are not using Hive Keychain, you will see the above screen asking for your Hive Active key.
This is not the safest way to interact with Splinterlands; we suggest utilizing Hive Keychain for Hive Key management and interacting with Splinterlands and other Hive apps.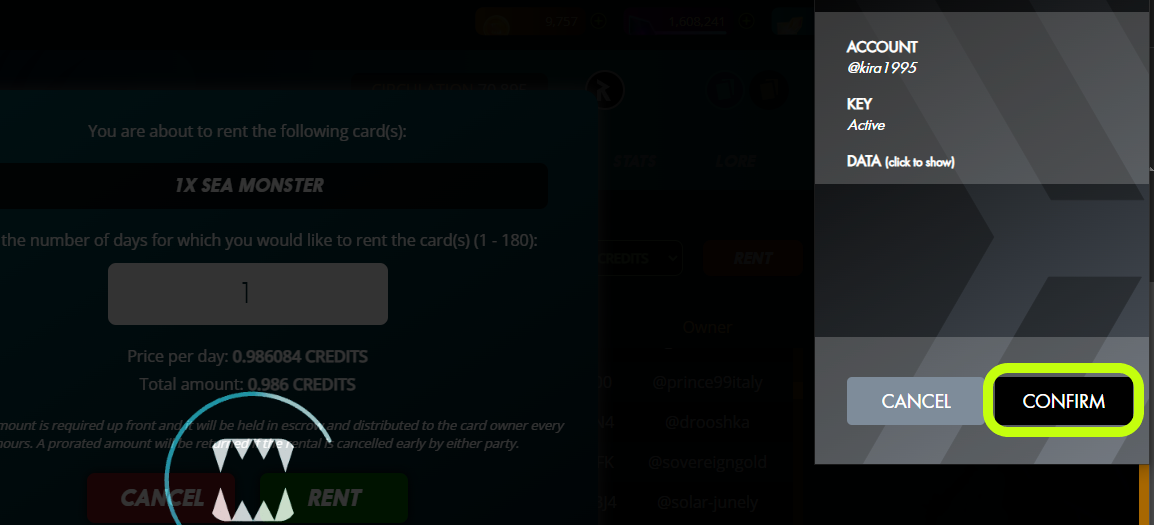 Step 6b: If using Hive keychain, you will be asked to confirm on this screen.

Step 7: After confirming your transaction, your card should have been successfully rented and is ready for use on your account for the day(s) you have rented it for.

One small note regarding rentals - when you rent a card for multiple days, it can be canceled at any time. You will still be able to use the card for the remaining 24 hours on the day it was canceled (but the minimal rental time is 48 hours), while the remaining rental days you purchased are refunded to your account. Read more about rental cancellations here.

Please contact our support team if you have any questions regarding our rental policies or need further information. Happy Battling!