Sending from Atomic Hub to Splinterlands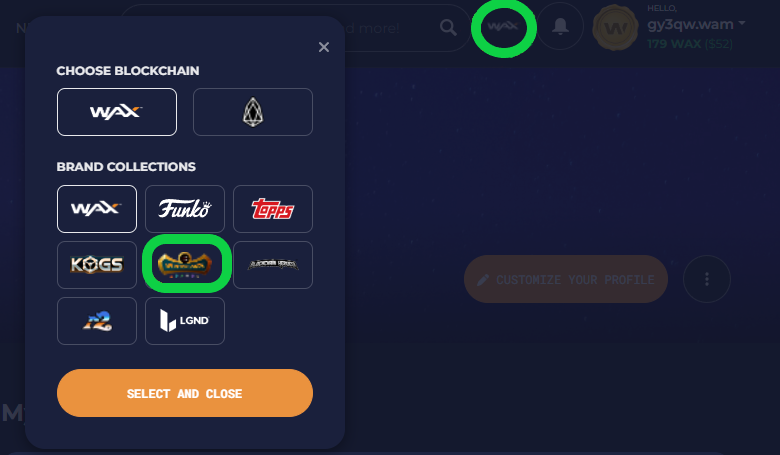 Step 1: Firstly, you will need to navigate to the wax.atomichub.io website and click on where you should see either WAX or a selected brand collection's icon and click on that to reveal a window with the options of brands to select from. Select the Splinterlands option.

Step 2: Next, click on the "Tools" tab, and select the "Deposit To Game" option on the next screen.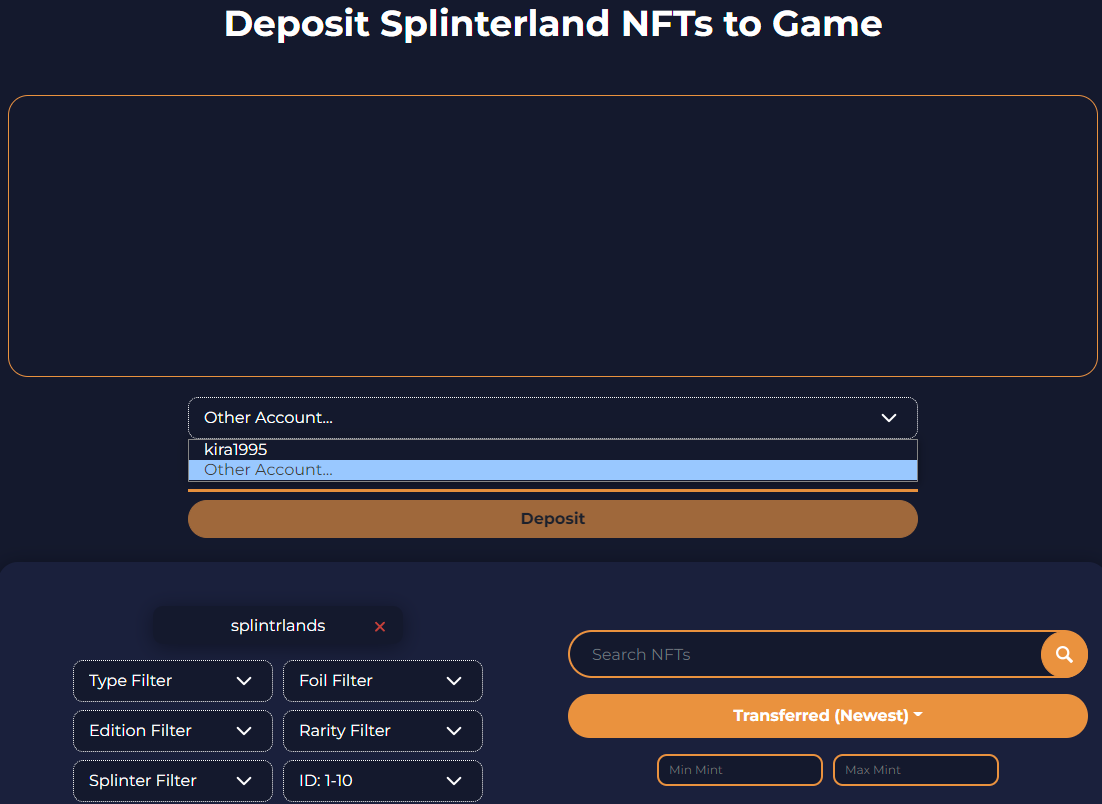 Step 3: From this page, you should be able to set or select your Hive/Splinterlands username you intend to transfer any assets to during your next transaction.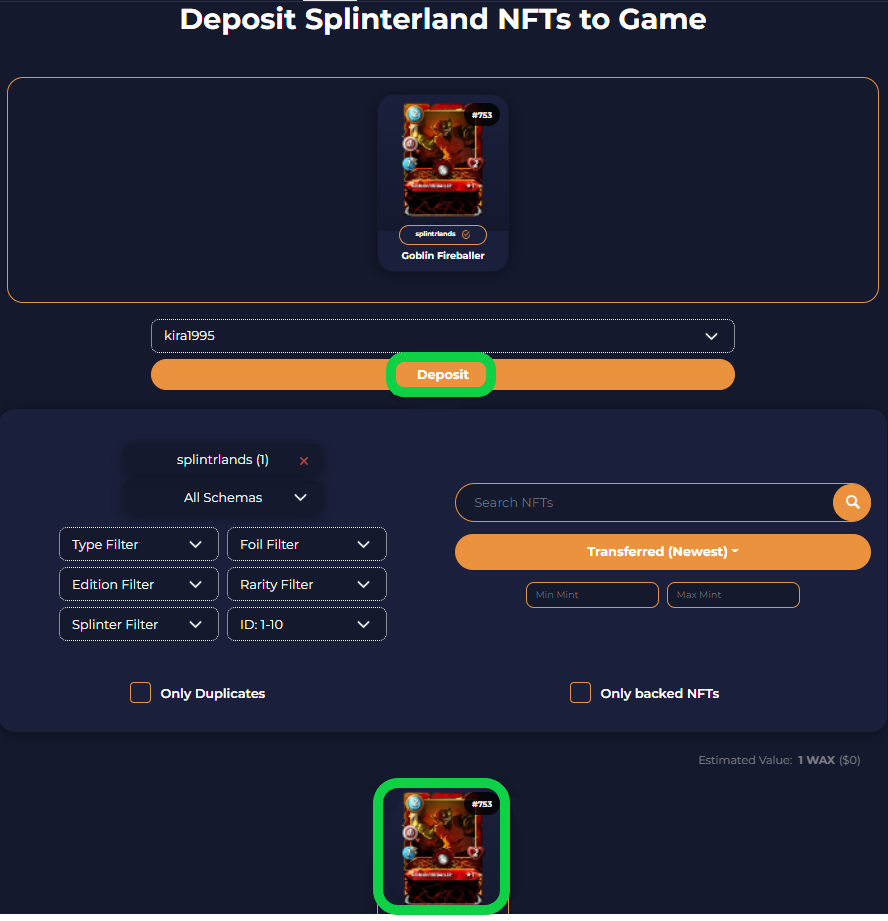 Step 4: Select any asset(s) that you want to send to your Hive/Splinterlands account, and then click on the "Deposit" button in the middle of the page.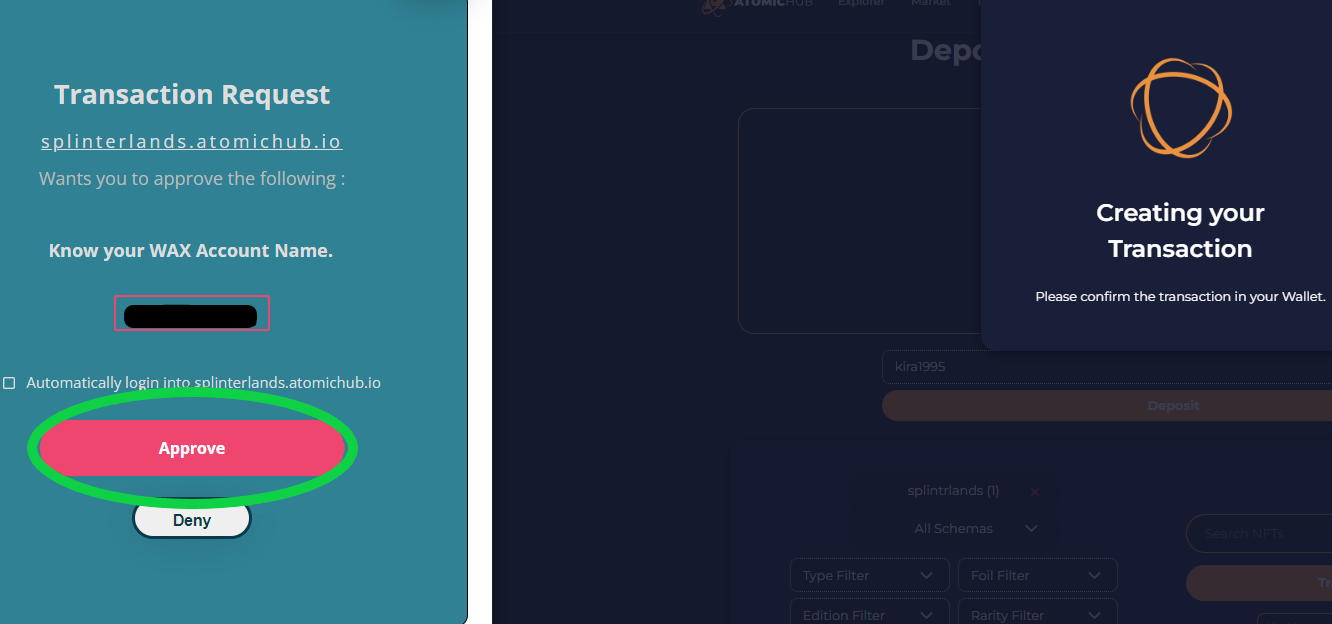 Step 5: You should come up on an approval transaction or two, depending on your settings. Sign to approve them if you would like to confirm and process this transaction.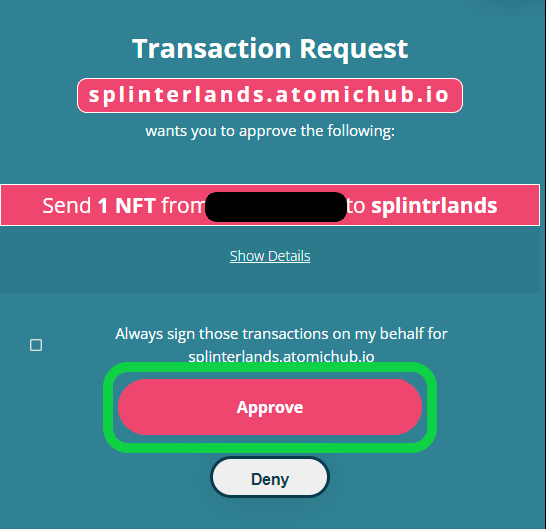 Step 6: Once approved, you should see a window like this, and then your card should arrive to your account shortly.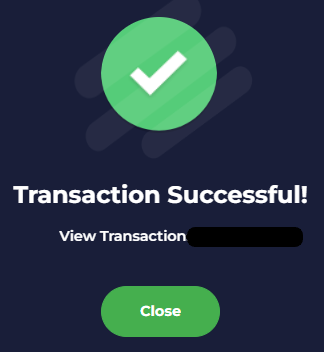 If any transfers ever appear to be stuck, you may contact us here by submitting a ticket of your issue for us to help resolve.