Abbreviated Instructions:
Go to hive-engine
Transfer the plots to: steemmonsters
No memo
An alternate method is available using Beeswap as well.
Detailed Instructions:

Go to Hive-Engine
Click on the wallet tab if you are not there already.
Click on the "Send Tokens" icon next to PLOT.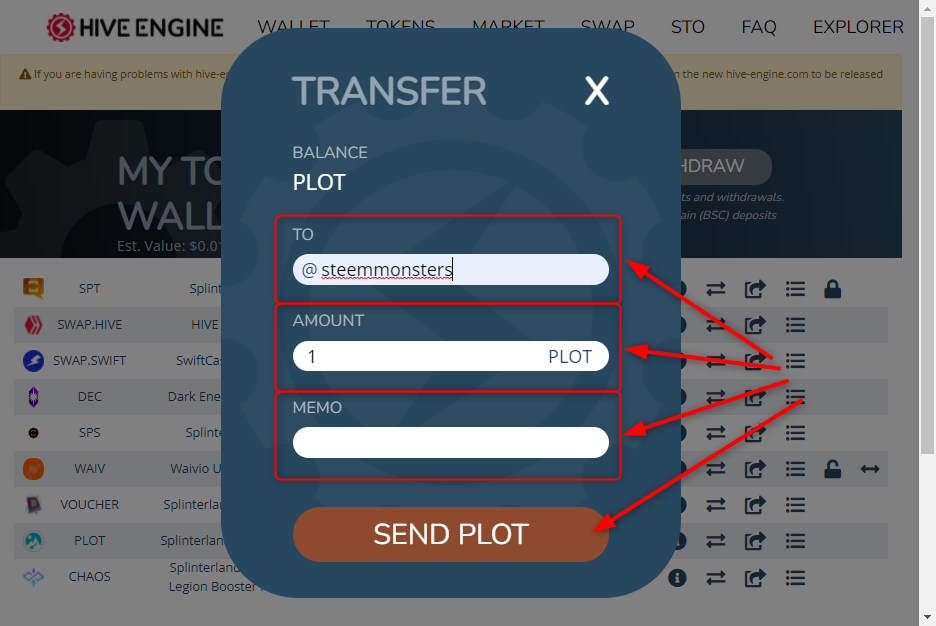 Fill in the form precisely as follows:

To: steemmonsters
Amount: <Your amount>
Memo: <Keep this empty>

Press the "Send Plot" button
Wait 2 or 3 minutes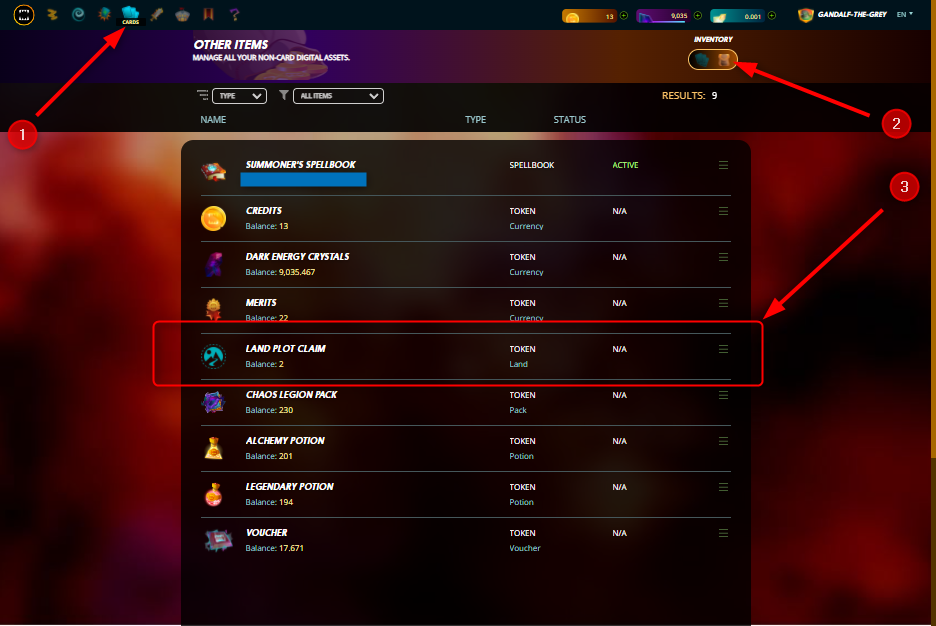 Optional: If you want to double check if it arrived...
Go to the Splinterlands website Items page.
Click Other
Your Land should be viewable within your Inventory