This article assumes you have already downloaded and installed the MetaMask plugin and created a BSC wallet that accepts Splinterlands currencies. But this article should also work for other external wallets.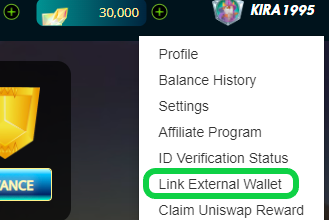 Step 1: Click your username (or the shield icon) in-game, and select the option "Link External Wallet".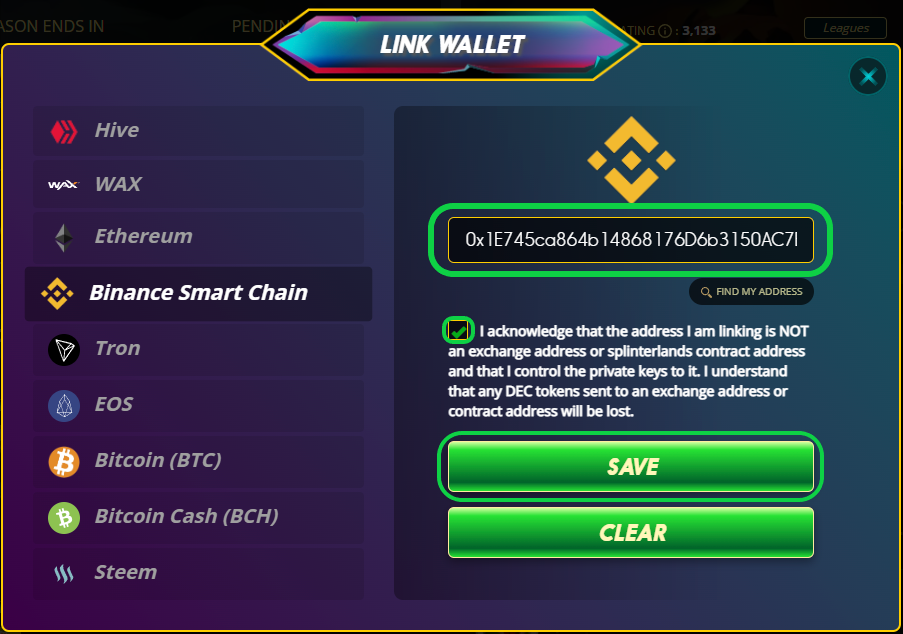 Step 2: Insert your personal wallet address within the address field under the appropriate wallet type and tick the checkbox to acknowledge that you are not using an exchange address, and then click the save button. You may see a prompt to sign this change with the appropriate Hive key to confirm this change.

Note: Make sure you link a personal wallet address. DO NOT link an exchange wallet address.

You should now be able to successfully transfer assets in and out toward the assigned destination wallet address from within Splinterlands.