If you are having issues with transferring tokens from external chains like the Ethereum Blockchain (ETH), it may be caused by a spending cap being set which does not let you complete the transaction properly.
You may see a very high fee due the wallet being unable to calculate an accurate fee based on the allowed limit.
To fix this issue, you can remove your spending limit and set up a new one via the steps below:
Step 1: Go to Etherscan and click on More > Services > Token Approvals to open the Token Approval Checker (pictured below). You can directly access it by following this link.

Step 2: Look up your ETH address in the search box:

Step 3: Connect your wallet to the site. Make sure you have the Metamask wallet extension installed on your browser: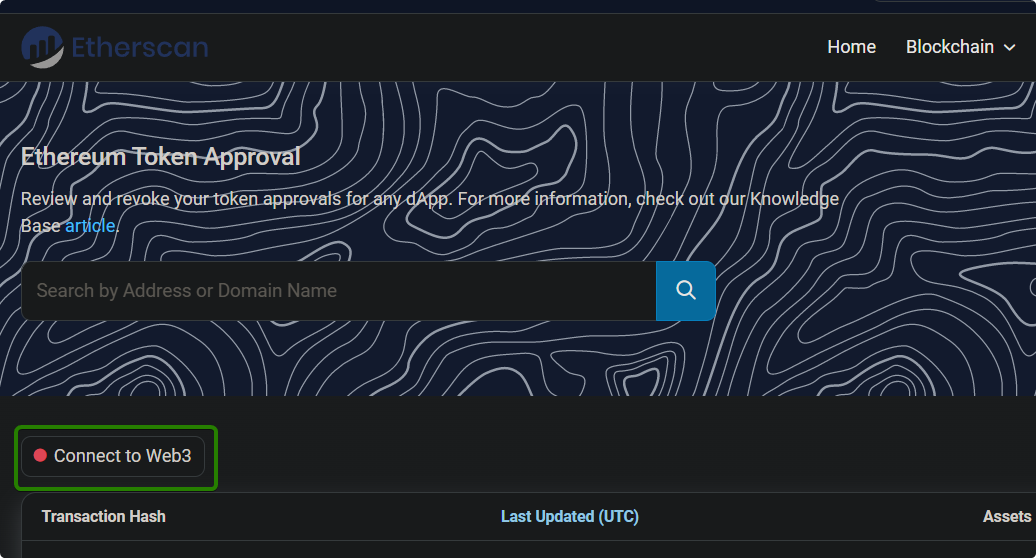 Step 4: Once connected, locate the smart contract you are having issues with, then click Revoke:

Different contracts have different contract addresses; you can find the specific contract address you had issues with in the transaction approval section.
Generally, the problematic contract will have Approved Amounts lower than the amount you want to transfer in for that specific token.
Note: You can hover over Approved Spender to see which Smart Contract it is related to.
Step 5: Upon revoking the access, you will be asked to sign a new transaction with your wallet. Once approved and confirmed on the blockchain, the previous spending cap will be removed.
Once revoked, you can try a new transfer of DEC or SPS from ETH into Splinterlands, at which point you will be asked to set a new spending limit.

Please keep in mind that these limits are a security feature on the blockchain. Make sure you set a reasonable amount that is high enough to let you complete your transactions and low enough to not allow an infinite quantity of tokens be transferred at once.