You may now Lock and Unlock Land Deeds just as with Locking And Unlocking Cards. Locked Deeds cannot be traded, sold, or surveyed until they have been unlocked, and the locking period initially set has expired.
In order to lock your Land Deeds:
Step 1: Ensure that you are in the Owned tab of Praetoria:

Step 2: View your deeds in either the Individual Deed, Grouped Deeds, and Deed List screens. Click the new Lock icon within the deed you wish to lock.


Step 3: Input the number of days you wish to lock your land deed for and click Lock. Confirm the transaction when prompted.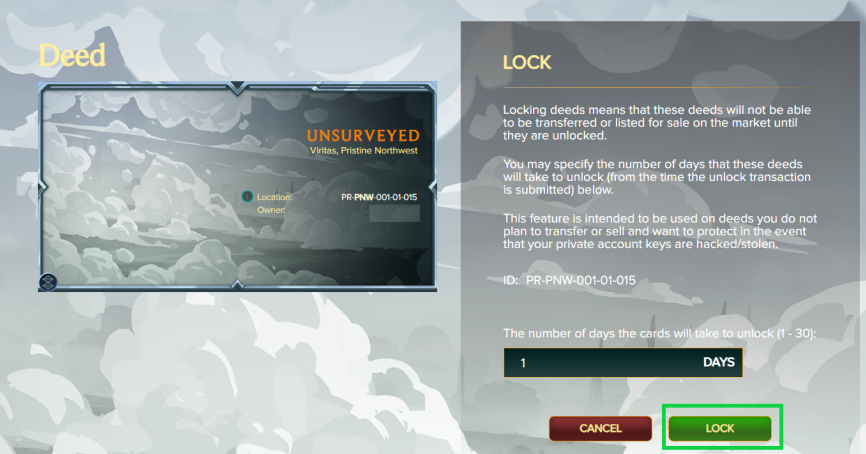 Step 4: View the Lock Successful popup.


Step 5: Click View Plots to confirm the successful locking of your deed.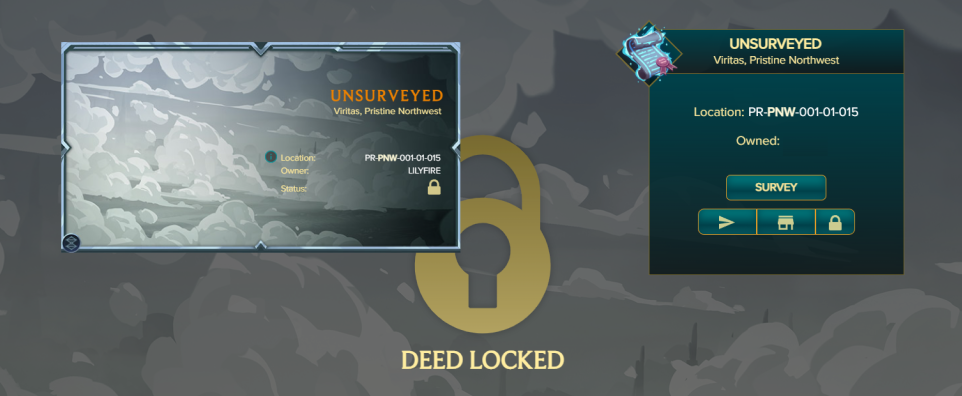 In order to unlock your Land Deeds:
Simply click the lock icon located within your deed, and click Unlock. Confirm the transaction when prompted.

Please note: The initial time period set for unlocking must expire before unlocked deeds may be transferred or sold.

Questions? Submit a request – Splinterlands