How to Create a Guild
Step 1: Log into your Splinterlands account using Hive Keychain.
Step 2: Ensure that the 10,000 DEC cost of creation is available in your account.
Step 3: Navigate to the Guild Page and click the the CREATE GUILD button.

Note: The information found in steps 4-8 is editable after creating the guild.
Step 4: The CREATE GUILD screen will open. Fill in the Guild Name and Tag Line.
Step 5: Be sure to select your desired Membership Type and Primary Language from the drop-down menus.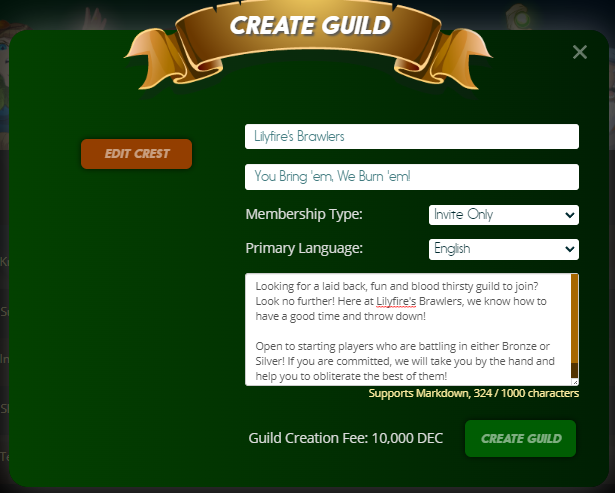 Step 6: Create a description of your guild. If you are seeking members for your guild, it is appropriate to share expectations for guild membership. You can also use the space to strike fear into the hearts of your enemies.

Note: Before creating the guild, you could view some of the existing guild's descriptions by clicking on the Guild Name within the Guild Page.
Step 7: Next, click EDIT CREST to create your Guild's Crest.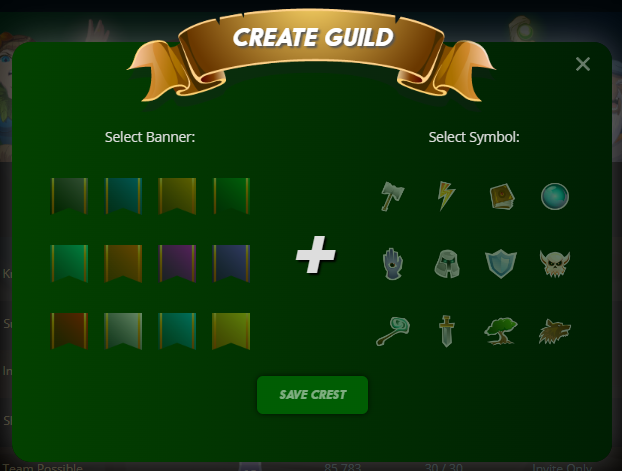 Step 8: Click SAVE CREST.
Note: The saved Crest does not show up on the Create Guild Pop-up after editing

Step 9: After ensuring that all fields have been filled correctly, click CREATE GUILD.

Step 10: If you would like to move forward with creating the guild, click OK.
Step 11: Confirm and sign the transaction via Hive Keychain.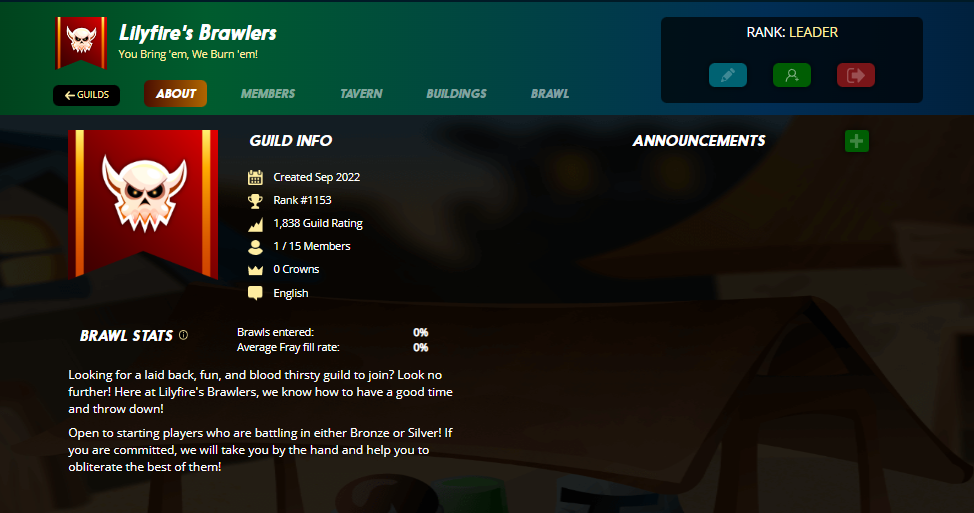 My Guild has Been Created, What Next?
Reach out to friends, acquaintances, and enemies to join your guild. The #guild-recruitment page on the Splinterlands discord is also an excellent resource. Prepare your pitch to entice more players into joining your guild.

Learn about Guild Buildings and Different Guild Member Ranks and Their Privileges. Explore How to Start Earning Crowns, Merits, and Gladiators. Share The Benefits of Joining a Guild with potential recruits. Be sure to learn about Guild Power - the method in which contributions to your guild will be made.