The CSV is simply a record of your transactions. Splinterlands does not provide tax assistance. From the Splinterlands Terms of Service:
"You are solely responsible for determining what, if any, taxes apply to your Splinterlands-related transactions. Splinterlands is not responsible for determining the taxes that apply to your transactions on the App, the Site, or any blockchain."
In order to locate a downloadable file containing your CSV:
Step 1: Log into your account and click your username or the Shield Icon at the top right. From the dropdown, select Currency Activity.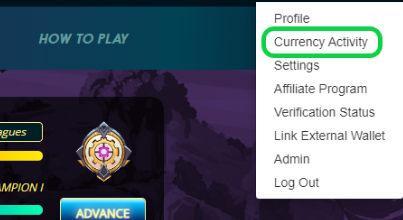 **You can also select Activity from your SPS or DEC management pages.

Step 2: You will arrive at the history page. You can find the statements by clicking the Download Icon.

Note: This does not need to be done for each of the asset tabs. The CSV will include all data involving credits, DEC, vouchers, and SPS. (Merits are not included in the CSV sheet as they are non-transferrable.)

Step 3: Click the Download Icon for the statement year you want to download. If you have many transactions, click Export Custom History to divide the CSV into smaller, more manageable chunks.


When the download is complete, click the arrow, and Show in folder.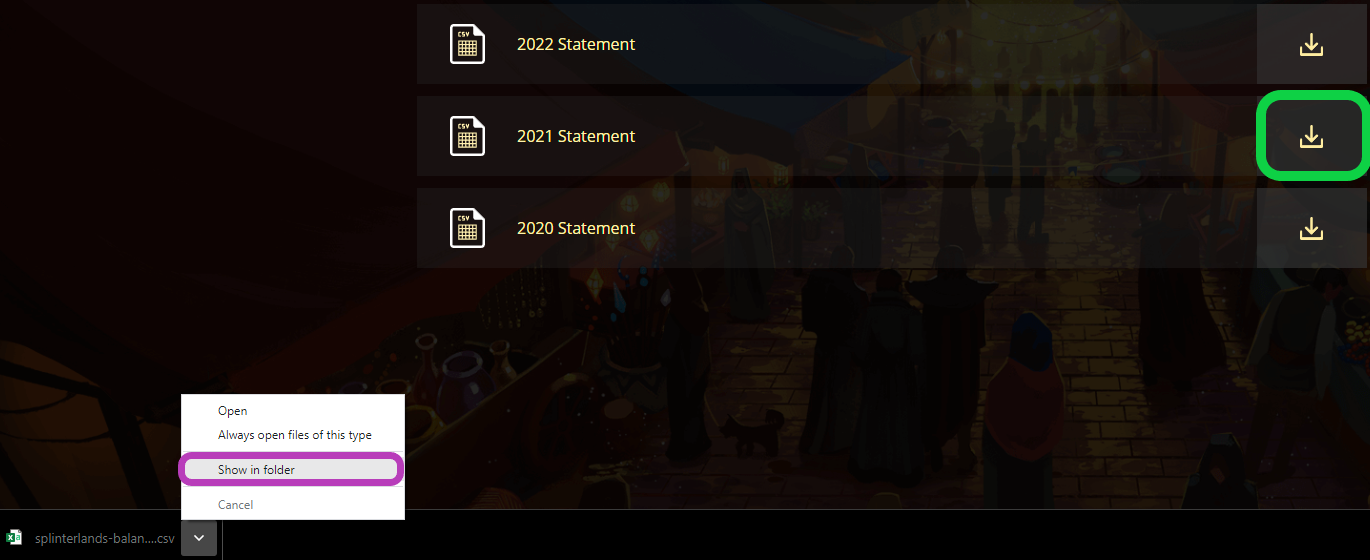 Step 4: Drag the downloaded file to the folder you'd prefer. Double-check that the data is legible within the file by double-clicking and opening it in a program that can read it.

Step 5: Depending on your activity, you may have hundreds or thousands of rows of data (format shown above) showing rewards, purchases, guild contributions, and more.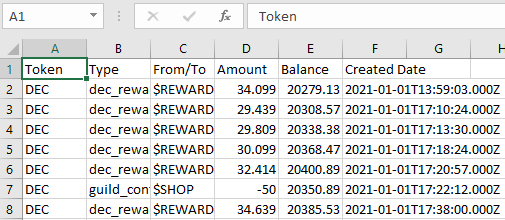 Review Splinterlands Currency Activity CSV: FAQ for a look at how to navigate your downloaded CSV.