This article will guide you on how to setup a BNB Smart Chain wallet in Metamask.
To move forward, you will need to have already installed the MetaMask browser extension.
Splinterlands operates on the Hive Blockchain, which is not related to BNB Smart Chain or any sort of Ethereum fork. But, various tokens and some other assets can be bridged to other chains, such as BSC and ETH.
Step 1: Open the Metamask browser extension, and if needed, enter your password to unlock your wallet. Navigate to the top left of Metamask and click the 'Network' button (highlighted below). Then, click Add Network: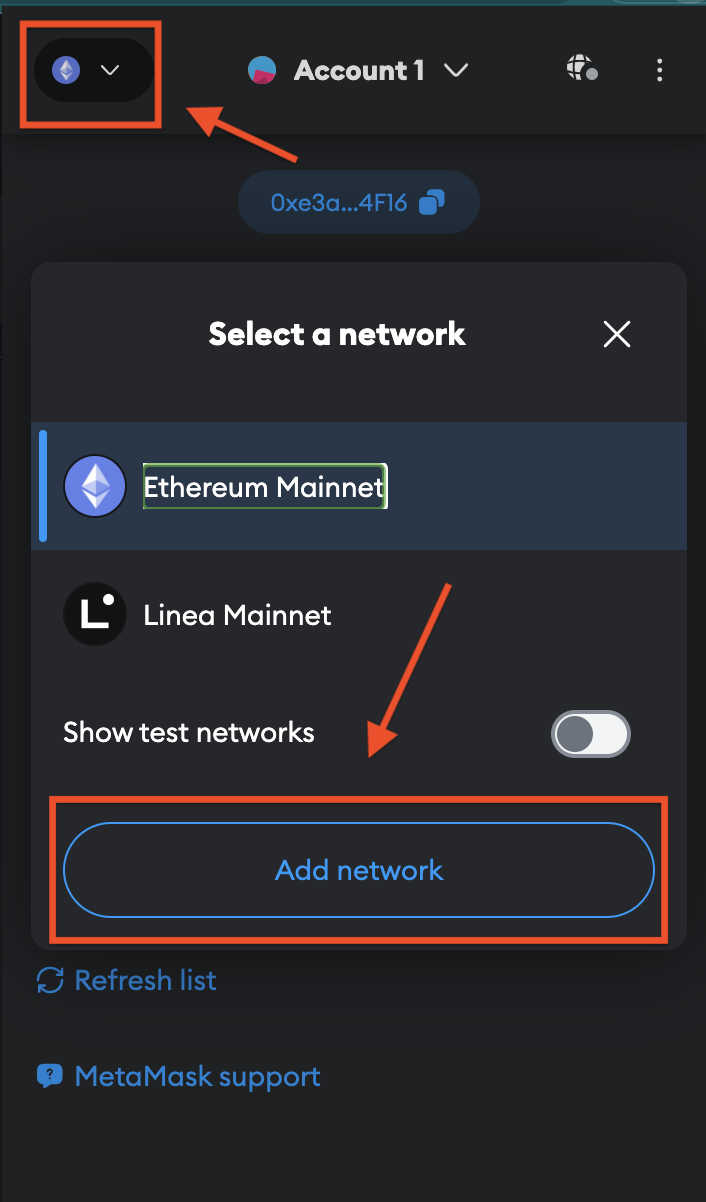 Step 2: This will open the following page in your browser. Because the BNB Chain has become so much more popular in recent years, it should visible on that initial list. When you find it, click Add on the right side of the listing: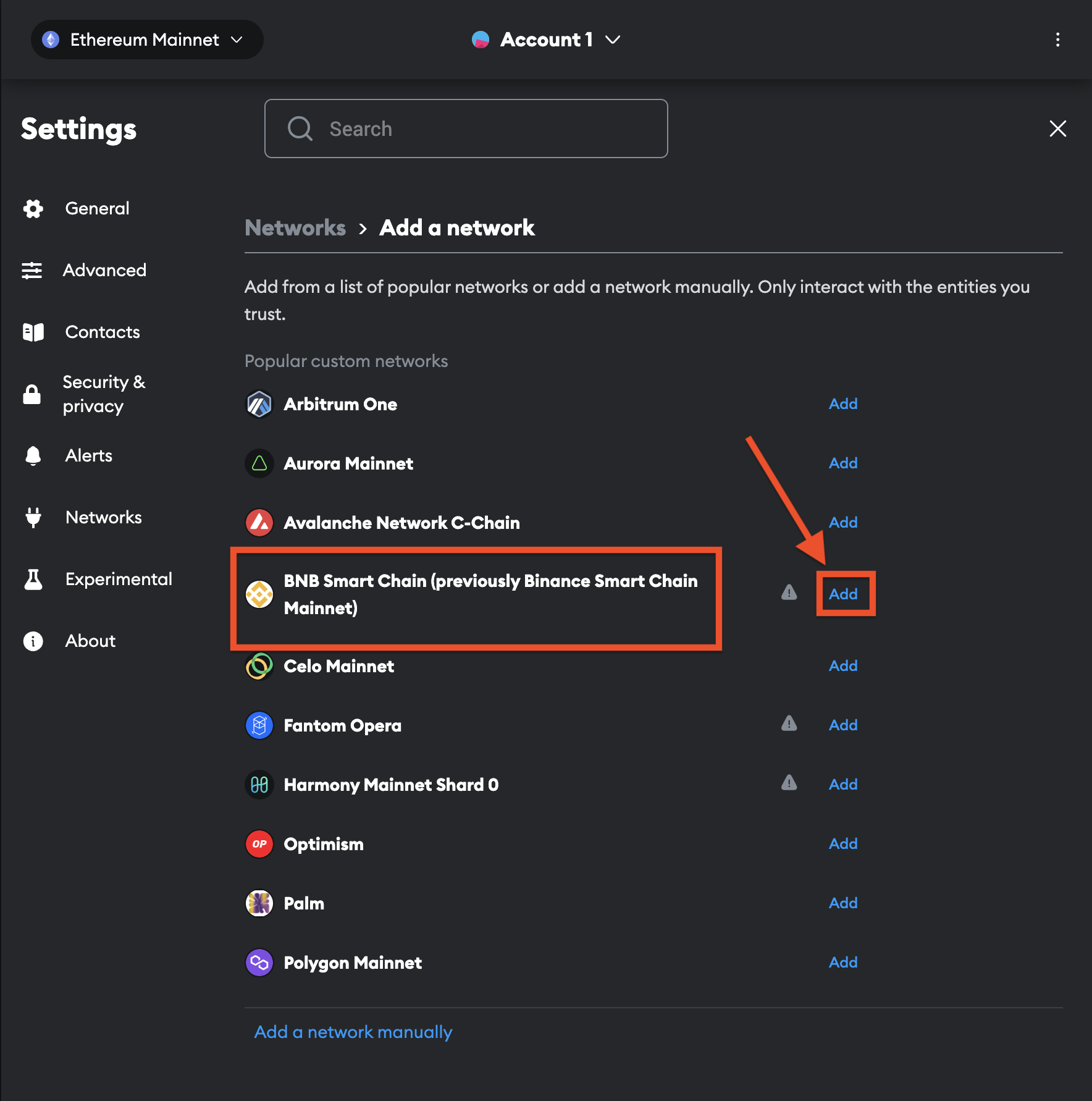 Step 3: Confirm that the following information matches that in the next pop-up:
Network Name: BNB Smart Chain (previously Binance Smart Chain Mainnet)
Network URL: https://bsc-dataseed.binance.org/
Chain ID: 56
Currency Symbol: BNB
Block Explorer URL: https://bscscan.com (may need to click View Details to expand and see this parameter)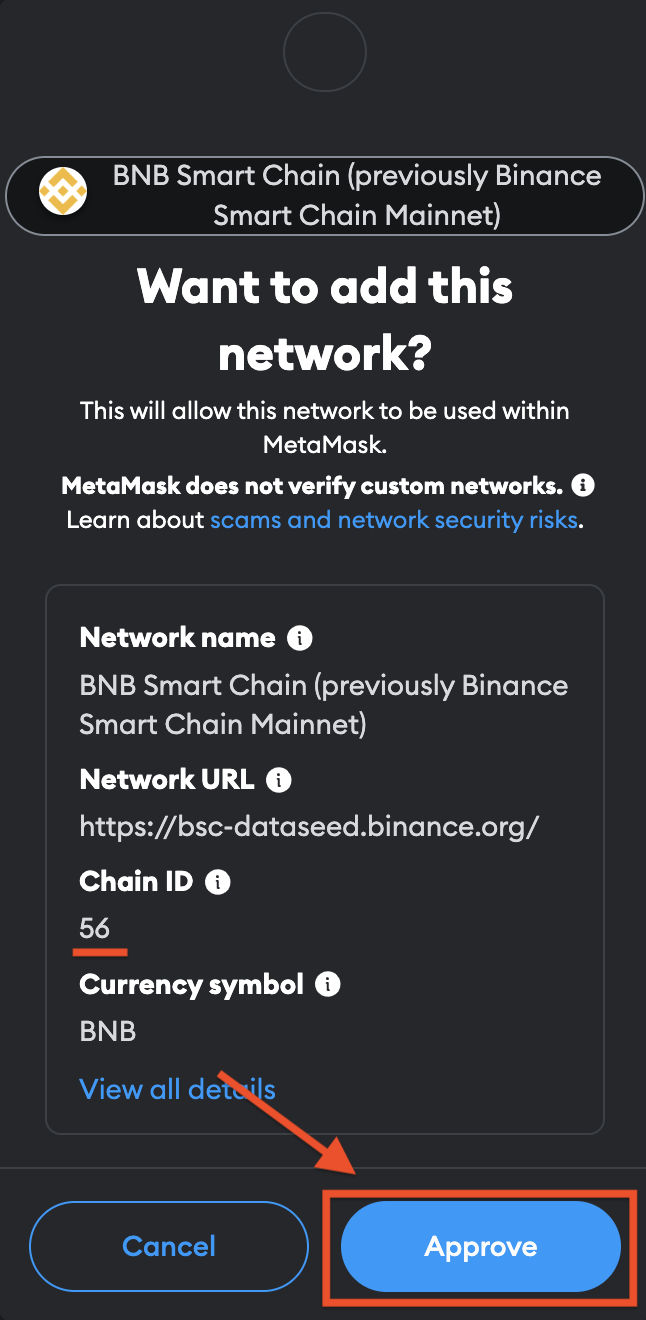 Step 4: You have now successfully added BNB to your Metamask wallet; click Switch to BNB Smart Chain, and return to the Metamask pop-up.
When making transactions, always confirm you are on the correct chain so that the transactions may process properly.

Note: Also check our article on linking a MetaMask wallet and transfering Splinterlands currencies in and out of Splinterlands