This article assumes you have already installed the MetaMask Browser plugin.

Splinterlands operates on the Hive Blockchain. The Hive blockchain is a Binance Smart Chain blockchain. So in order to use MetaMask for transfers of Splinterland currencies, you will first need to add the BSC network to your MetaMask settings.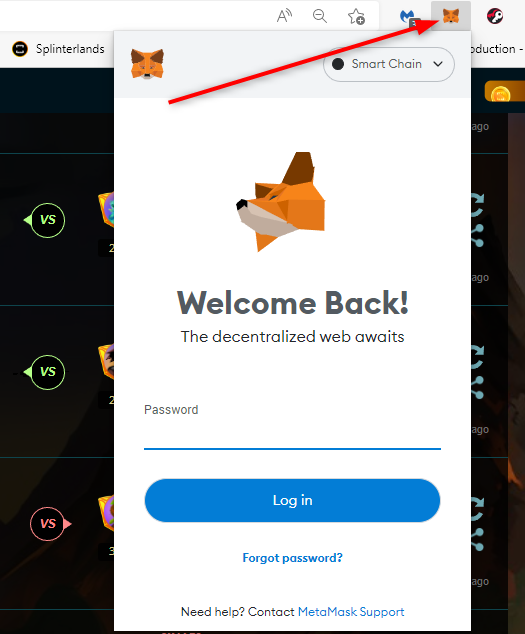 Step 1: Click on the MetaMask icon to open your wallet and log in.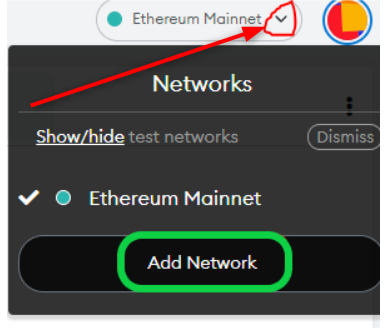 Step 2: Click on the dropdown for the network selection menu. Click "Add Network".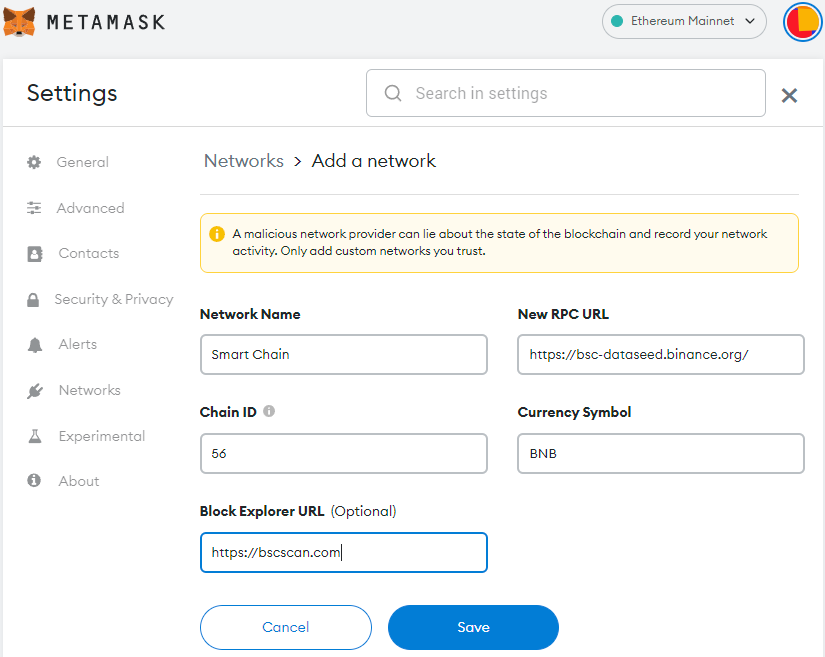 Step 3: Fill the fields exactly as shown, and click the "Save" button.
Network Name: Smart Chain
New RPC URL: https://bsc-dataseed.binance.org/
Chain ID: 56
Currency Symbol: BNB
Block Explorer URL: https://bscscan.com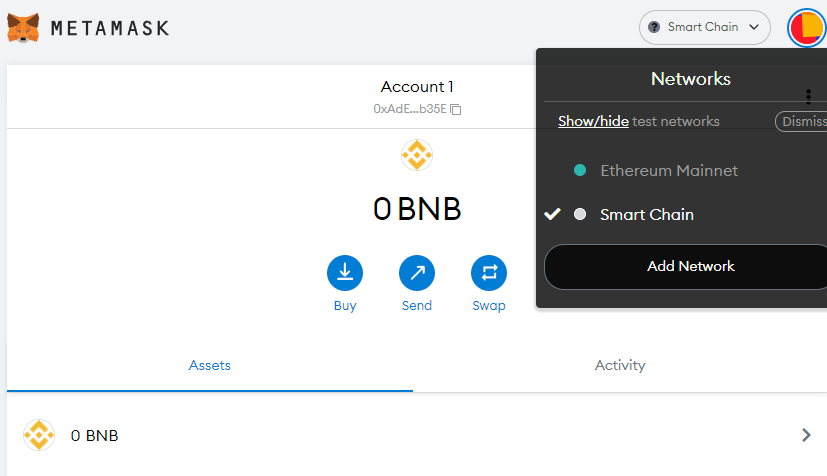 Note: After saving the correct information, your wallet is automatically set to the Smart Chain network. When making transactions, do make sure you are on the correct chain so that the transactions may process properly.

Note: Also check our article on linking a MetaMask wallet and transfering Splinterlands currencies in and out of Splinterlands