**Land 1.5 is currently only available on the Maverick's Server.

Grain can only be purchased for a specific region. So, prior to purchasing Grain, ensure that your Land Deed(s) have been claimed and they have been Surveyed. View the Grain FAQ for more information about Grain.
Purchasing Grain
Step 1: Navigate to Land using the icon in the menu bar in-game:

Step 2: Click the Production button in the top right of the Land page:

Step 3: Locate the region you want to purchase grain within. In this example, we are going to purchase grain in Region 1-Viritas. Click the arrow icon on the far right of the specific region's row (as seen below):

Step 4: Click the + button within the grain box (in the green square below):

You can also click the green + next to your grain balance.

Step 5: Enter the amount of grain you want to purchase, and toggle the drop-down to select the currency (DEC or DEC-B) you want to pay with: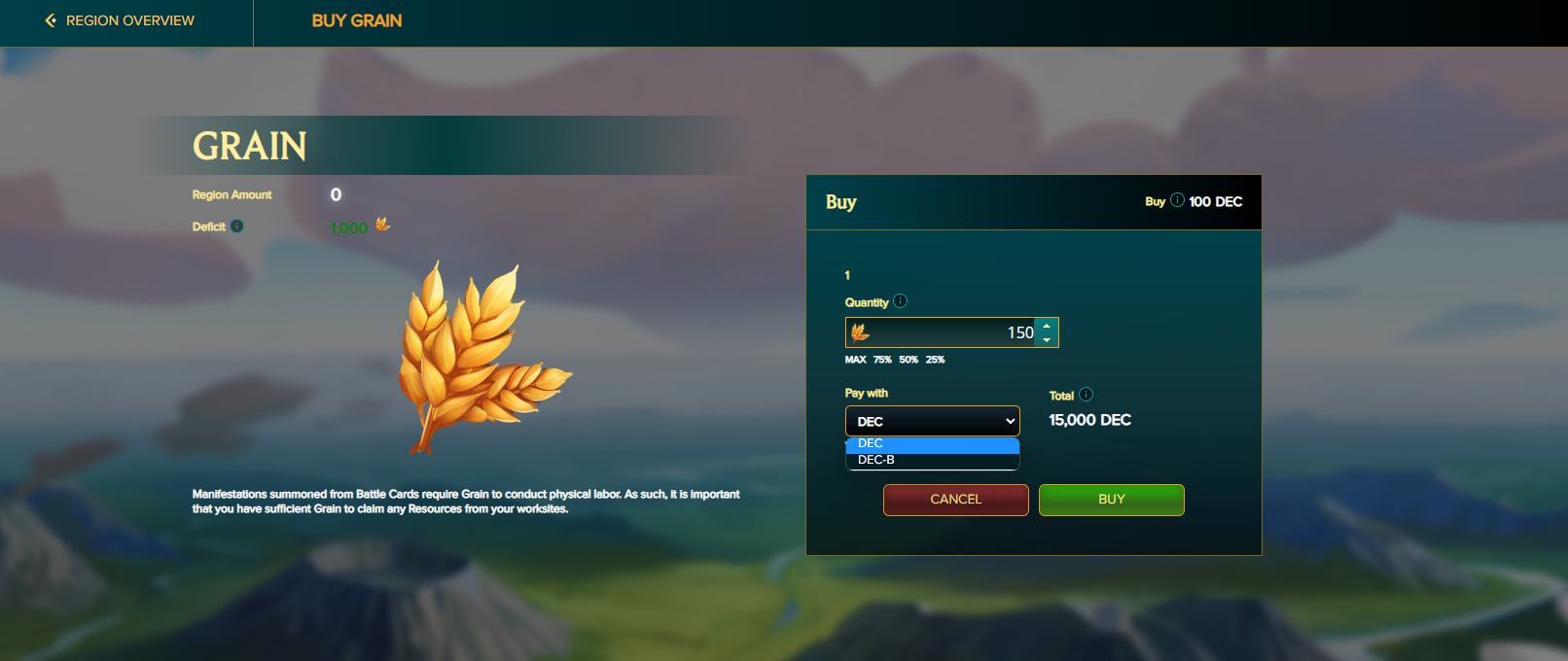 Step 6: Click Buy and this will lead you to the confirmation screen:

Step 7: Click Confirm and this will cause Hive Keychain to open to confirm the transaction. Please follow through via the Keychain pop-ups.

Step 8: Once signed, please wait for confirmation of purchase on your screen, via a banner in the top right of the page. As soon as you see that, you have grain purchased within the selected region.