If you are in need of staked SPS to increase your rewards multipliers and therefore your SPS per battle, you can utilize the SPS Rental Market to bid on staked SPS.
SPS Rental Market: Requesting SPS
** Note: You must manually cancel your delegations after 7 days, otherwise they will continue on their own!
Step 1: Navigate to the SPS Rental market by clicking your SPS balance on the top bar, then the 'Manage' button, as seen below: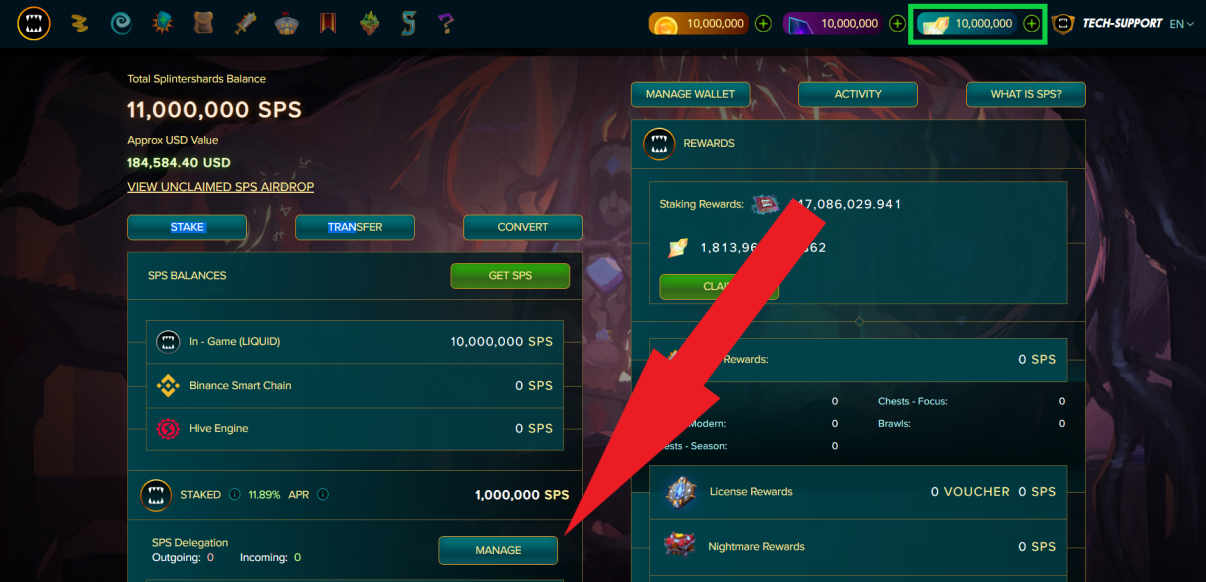 Step 2: Once there, click the 'Market' tab and then the 'Request SPS' button:

Step 3: Reveal the Create a SPS Rental Bid window and input your preferred amounts.
Please note the following:
Bid duration is 7 days.
Bid price entered is in DEC per day, NOT for the total 7 days.
Bids may be split into up to 10 separate bids by inputting the number (1-10) in the associated box.
The fee to post a bid is 1 DEC.
The amount of your bid will be moved into escrow when the bid is created. It will be returned if the bid is cancelled, or paid out to the SPS owner if the bid is filled.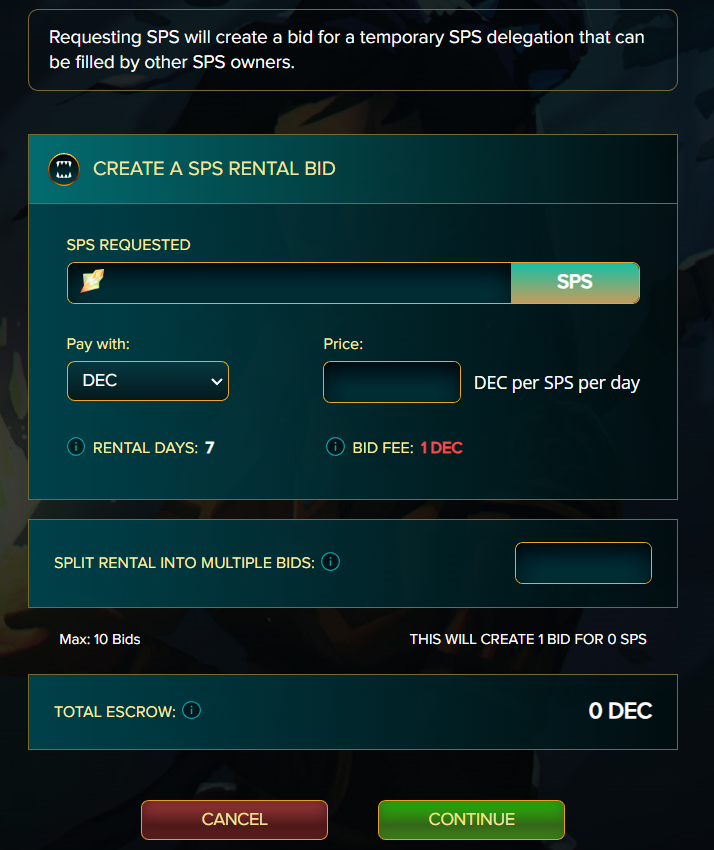 Step 4: Once you have input your desired values, click 'Continue' to reveal the confirmation window: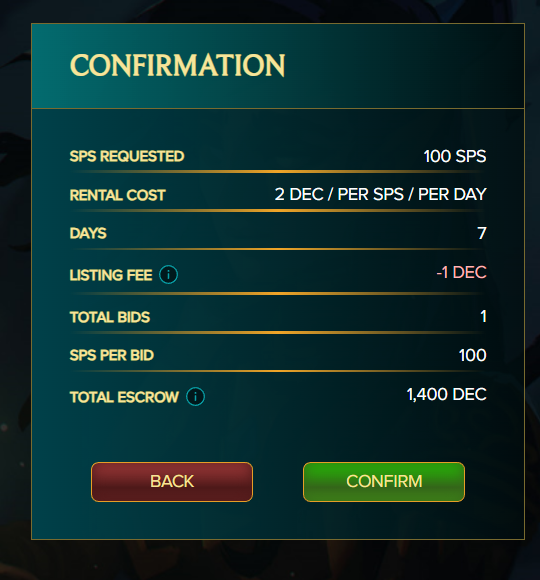 Step 5: If you are satisfied with the conditions, click 'Confirm' and sign the transaction. View the Bid(s) created! popup in the top right of the screen:

Step 6: View and manage your outgoing SPS delegations within the 'Incoming' tab:

You can also view your incoming delegations within your SPS Dashboard: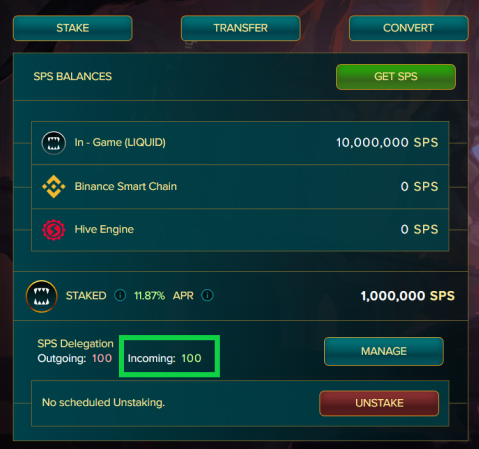 Currency Activity
In order to view your currency activity, click the 'Activity' button within your SPS Dashboard:

Next, click 'SPS' and filter by Staked SPS Delegated In: