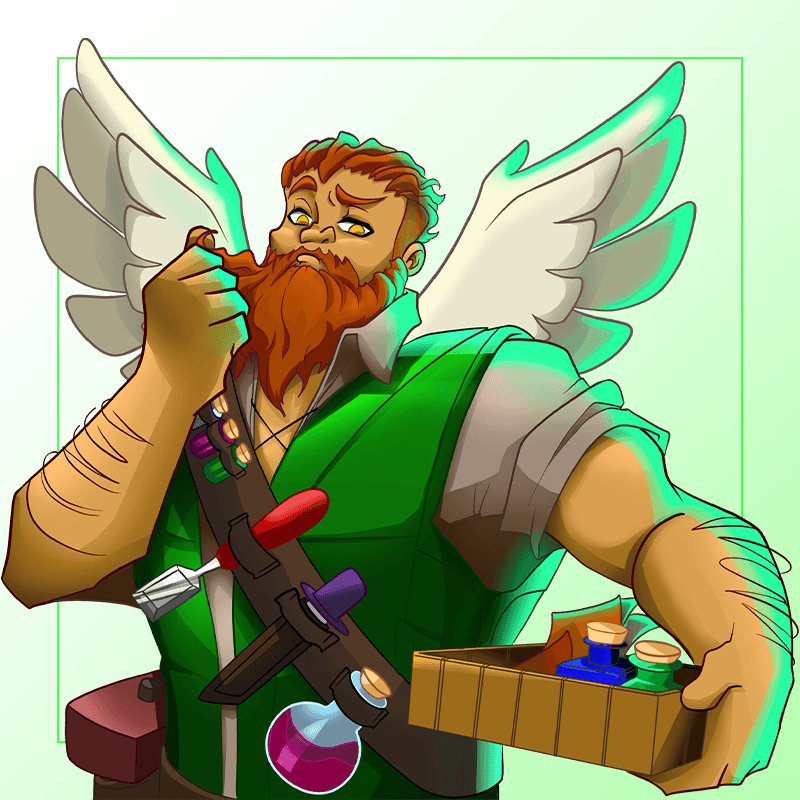 Your Splinterlands inventory is the place where you keep almost all of your non-card assets.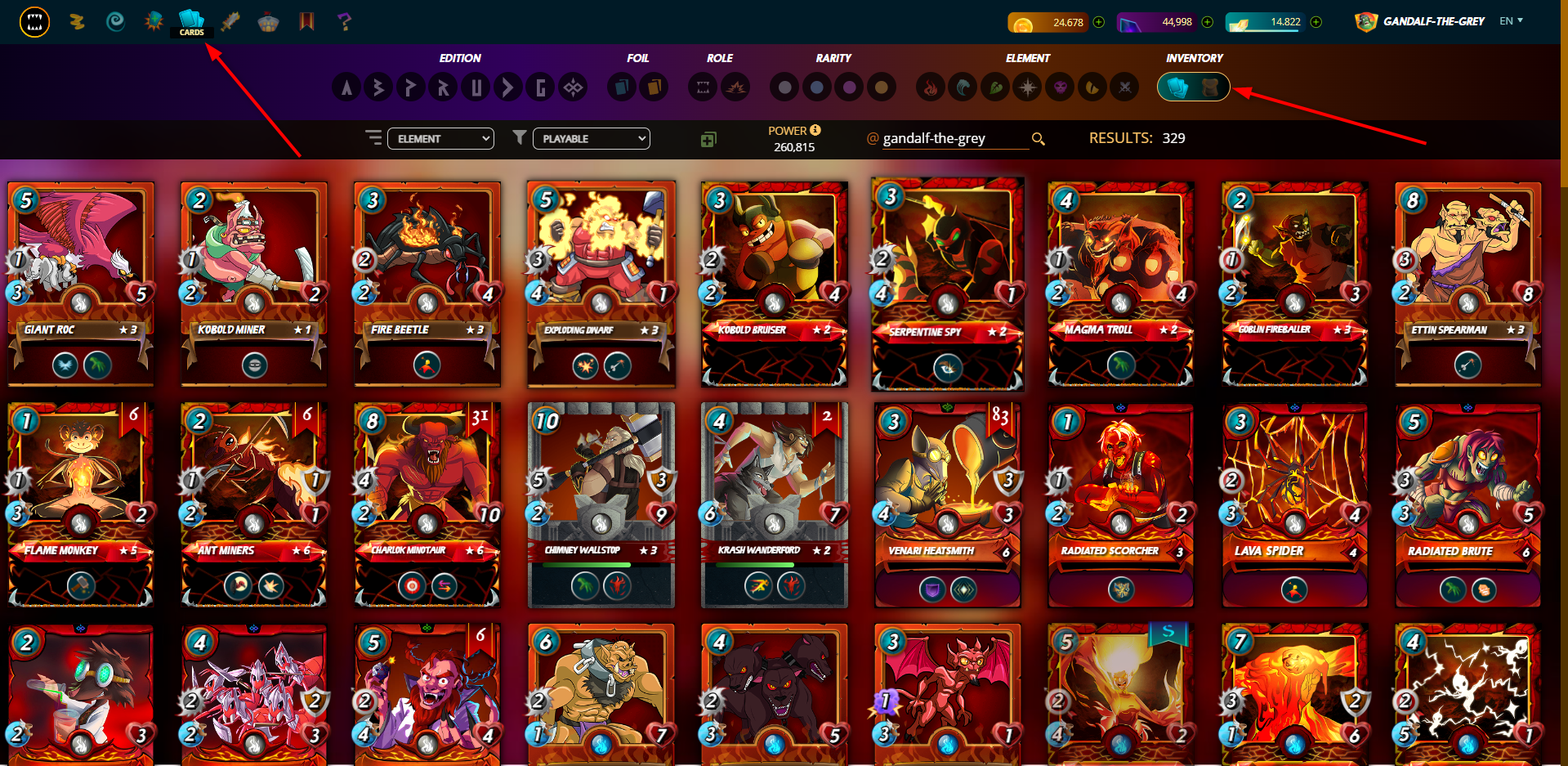 Your Inventory can be found by clicking on the Cards icon in the menu and then clicking on the backpack icon called Other. Or use this direct link: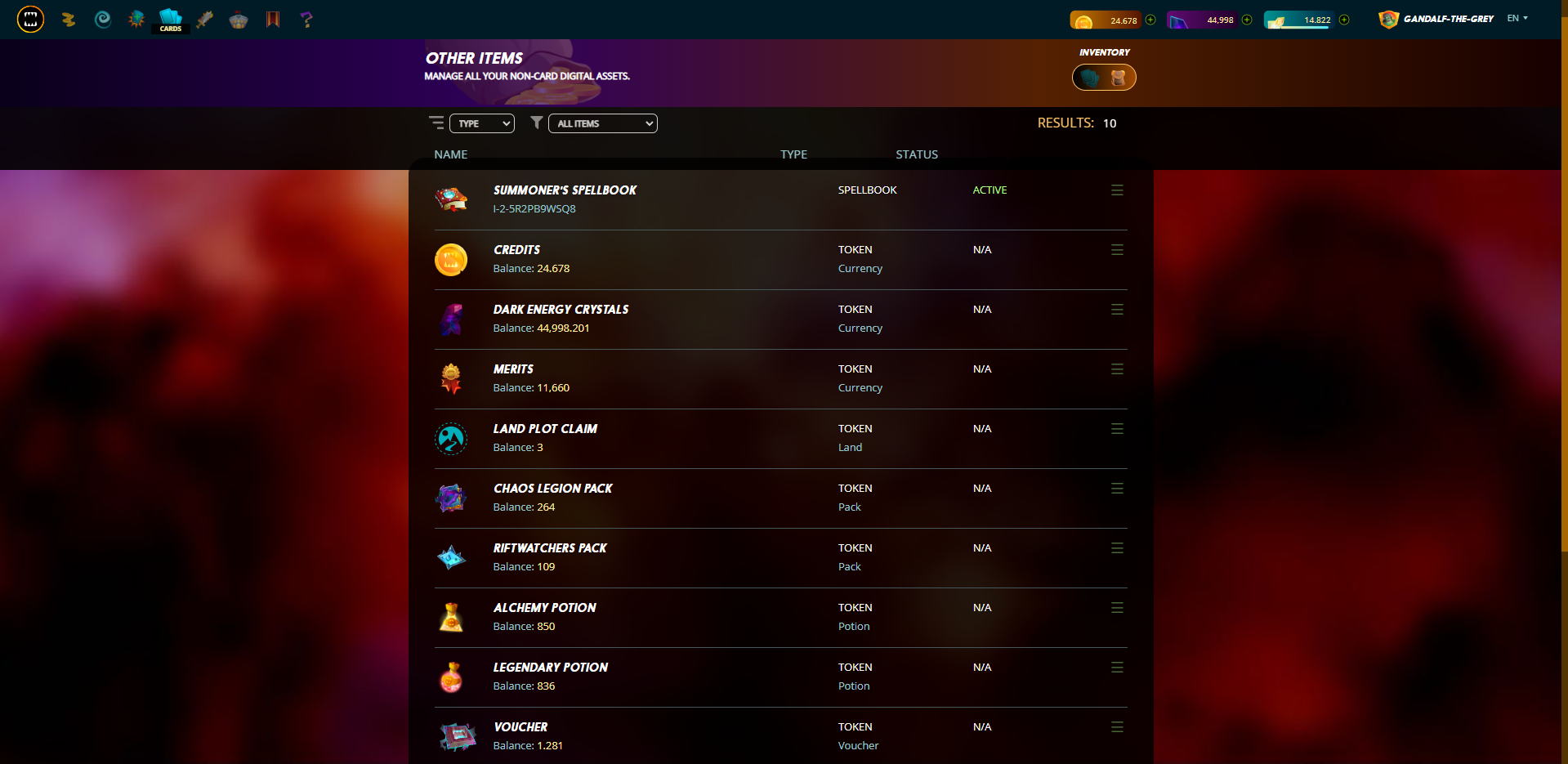 In your Inventory you can find:
Spell book
Credits

The currency to buy items in the shop like packs and potions.

Dark Energy Crystals (DEC)

Splinterlands first cryptocurrency that used to be a reward for ranked battles, and now still is one of the possible ways to pay for renting and buying cards.

Merits

Rewards from daily and season chests, and Brawl. They allow you to buy items from the guild shop.

Lands

Plots, regions and tracts

Packs
Potions

Alchemy and legendary potions, to increase the change to get better cards when opening packs

Blood Stones and Power Stones

To increase the change to get better cards when opening Gladius Cases.

Vouchers

received from staking SPS and can be used for special perks and extras at certain events

Titles

the titles next to your name

Totems

items that give some extra benefits

Validator Nodes

A software license to run a validator node server to be part of the Splinterlands network to earn passive income.