When you create a Customer Support Ticket with a transfer or purchase issue, you will be asked to include the transaction ID (txID) of the transaction with the issue. You can find the transaction ID in your transaction histories from Hive blockchain, on several different blockchain explorers. In this example, we use https://hiveblocks.com/ But there are also other articles on other cryptocurrency transfers on other blockchains, like BSC, TRX, ETH, Hive-Engine, and WAX.


Step 1: Go to - https://hiveblocks.com/





Step 2: Enter your account username within the search bar as shown above.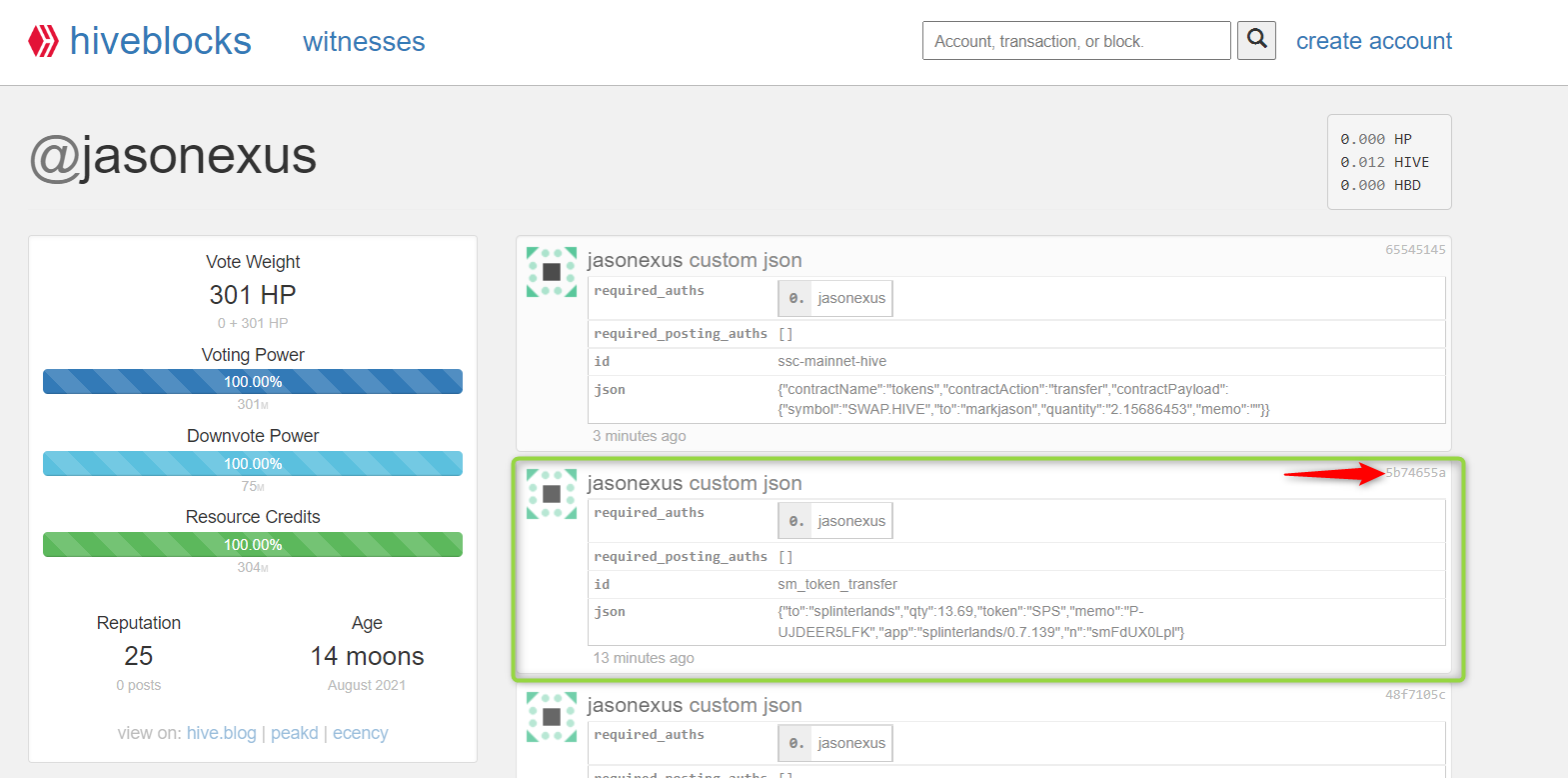 Step 3: Scroll down and locate your transfer showing the appropriate token and the amount of that token sent. Once you found the correct transaction, click the address on the upper right side of the transaction.






Step 4: You can see the transaction ID on the side of "Tx " or in the URL of the webpage, copy the transaction ID from there and paste the information to your ticket.