Credits can be purchased on the Splinterlands website using a variety of payment methods. Credits are used to purchase cards on the marketplace and other shop items. Credits can be bought using PayPal (with a $10 minimum), Venmo, and multiple forms of cryptocurrency.
Cryptocurrencies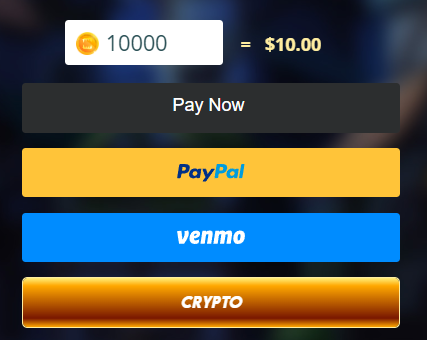 Cryptocurrencies that can be used to buy credits are:
Splintershards (SPS)
Basic Attention Token (BAT)
Binance USD (BUSD)
Bitcoin (BTC)
Dai Stablecoin (DAI)
Emp Money (EMP)
Enjin Coin (ENJ)
Ether (ETH)
Gala Games (GALA)
Game Credits (GAME)
Hive (HIVE)
Hive Dollars (HBD)
Huobi Token (HT)
LeoFinance (LEO)
Litecoin (LTC)
Polyient Games Unity (PGU)
Sandbox (SAND)
Steem (STEEM)
Steem Dollars (SBD)
Tron (TRX)
Uniswap (UNI)
Wax (WAX)
The purchasing of credits can be subject to limits or restrictions. For more information, you can read the terms of services that are available on the Splinterlands website.