What is a Summoners Spellbook?

The Summoner's Spellbook is required to earn rewards and for full access to Splinterlands. This upgrade costs $10 and can be purchased through a variety of payment methods. The Spellbook unlocks Daily Quests and allows you to earn rewards by winning ranked battles. These are both contingent on using owned, rented, or delegated cards. The starter pack provided will not earn rewards.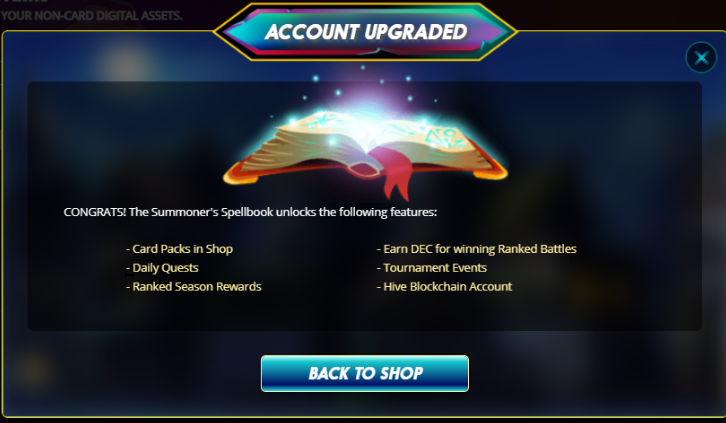 Once the Spellbook has been purchased, you can locate it in the Inventory section, where it is stored as a unique non-transferable asset connected to your account.