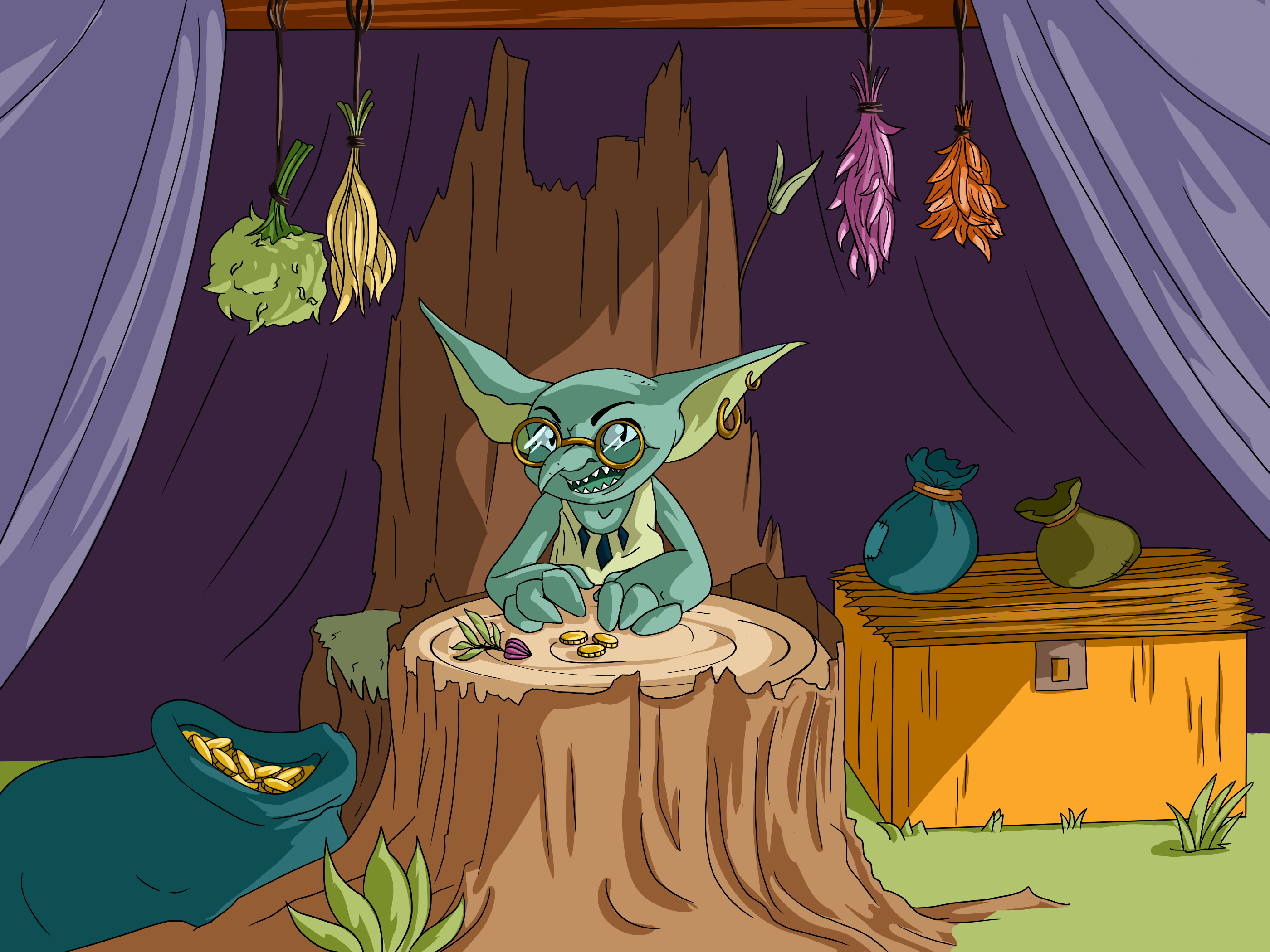 Contained within this article is a very brief step-by-step guide on how a user may retrieve their transaction history.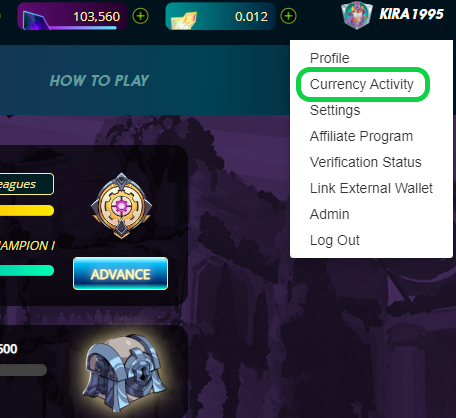 Step 1: Log into your account and click your username or the Shield Icon at the top right. From the dropdown (shown above), select Currency Activity.

Step 2: You will arrive at the history page (shown above). You can find the statements needed for tax purposes by clicking the Download Icon (circled in green).

Note: This does not need to be done for each of the asset tabs. The CSV will include all data involving credits, DEC, vouchers, and SPS. (Merits are not included in the CSV sheet since they don't have any particular value and cannot be transferred, as is the same with Gladius cards from packs purchased using merits. Burning a Gladius card for DEC though would be included within the CSV sheet.)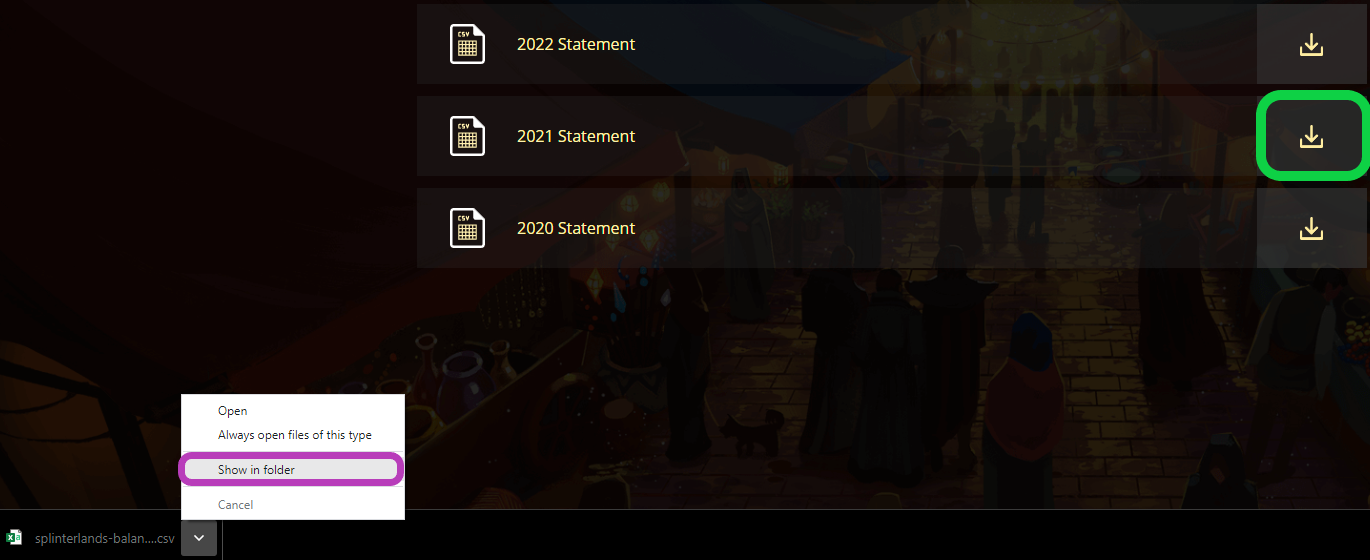 Step 3: Click the Download Icon for the statement year you want to download. When the download is complete, click the arrow, and Show in folder.

Step 4: Drag the downloaded file to the folder you'd prefer. Double-check that the data is legible within the file by double-clicking and opening it in a program that can read it.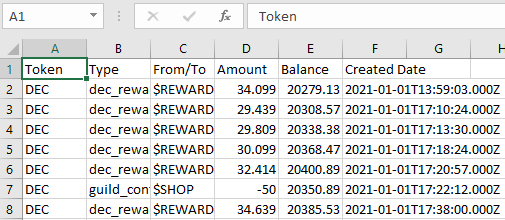 Step 5: Depending on your activity, you may have hundreds or thousands of rows of data (format shown above) showing rewards, purchases, guild contributions, and more.