This article assumes you have already downloaded and installed the MetaMask plugin , created a BSC wallet that accepts Splinterlands currencies, and linked your wallet to Splinterlands.

Step 1: Click the "DEC icon" in-game.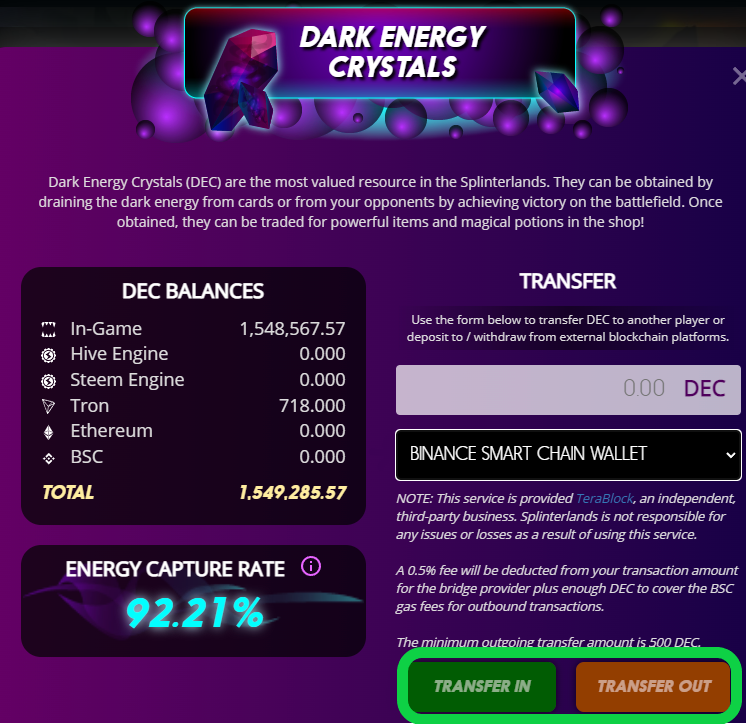 Step 2: Insert the amount you want to transfer, and select either Binance Smart Chain Wallet, Ethereum Wallet, or Tron Wallet from the drop-down list, then click "TRANSFER OUT" if you are transferring DEC from Splinterlands to your connected wallet. Or "TRANSFER IN" if you are transferring DEC from your connected wallet to Splinterlands.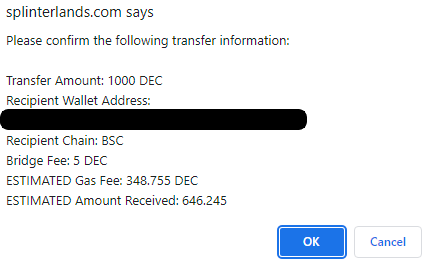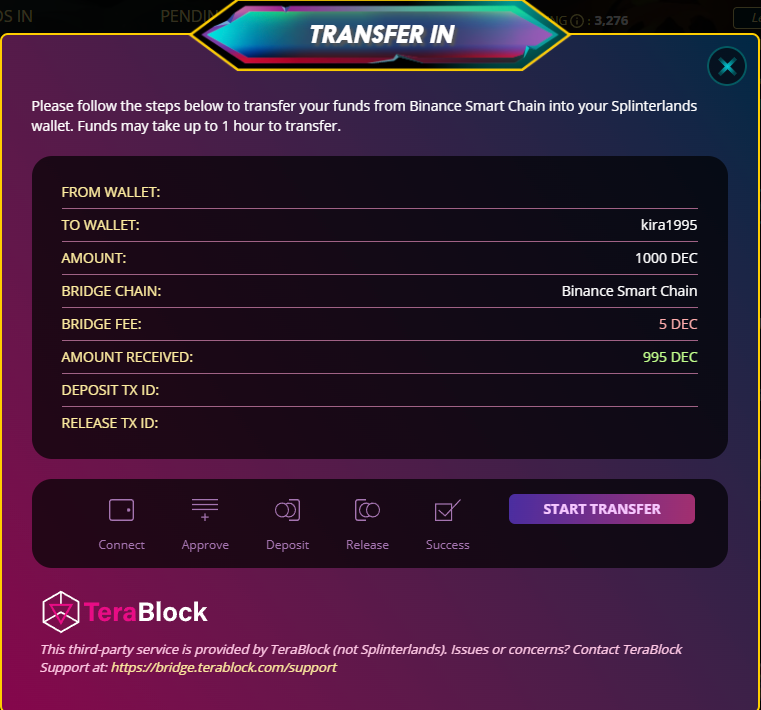 Step 3: You will discover either of the two images above depending on whether you selected Transfer In or Transfer Out

Step 4: You may be prompted with a window to sign with your key to confirm this transfe.

NOTE: It could take some time (minutes; not hours), and delays may occur occasionally depending on the traffic on the blockchain at the time of transacting.