If you own a card, you can rent it out via the Splinterlands website or third-party websites. This article describes how to do this action within the Splinterlands website (please log in prior).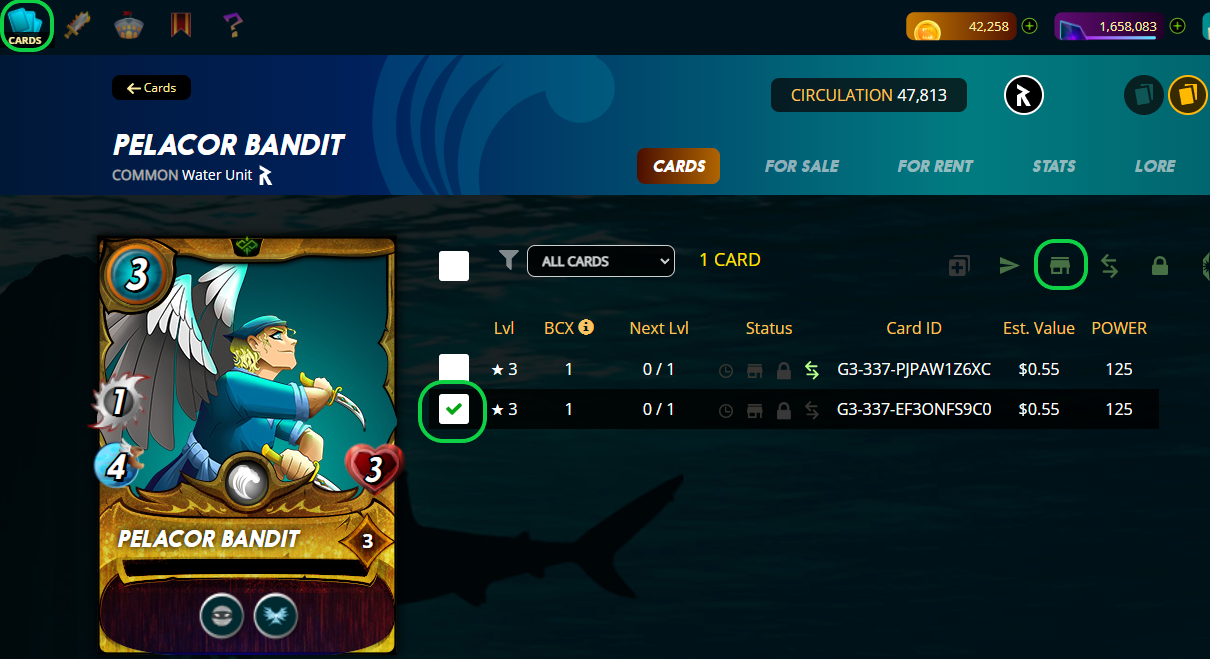 Step 1: Click on Cards in the top bar and select the card you want to rent (click on the check box next to the card). After that, click on the house-shaped icon located at the upper right.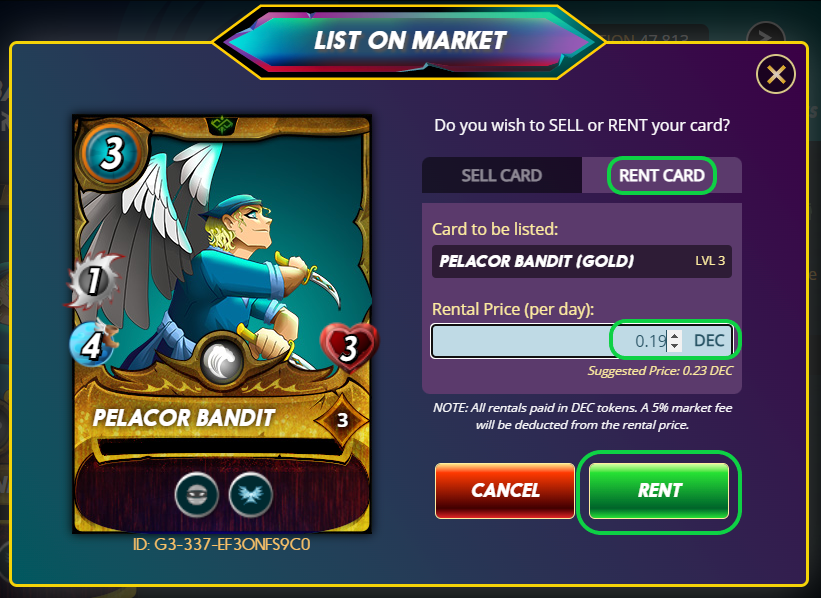 Step 2: Make sure that you have selected the Rent Card tab. Below that, fill in the price you wish to list your card as available within the market for rent, and then press the Rent button.

Note: Renting out below the "Suggested price" will increase the chances for the card to be rented sooner and again to a new player after the first rental period has ended.




Step 3: Double-check the price and confirm.




The card is now for rent. You can recognize this by the house icon next to the card.




If you see both the icon of the house and the arrows lit up next to the card, the card is rented out to a player.




To view the recent history of your rentals (including income) click on the "Market" page, then click on the "Card Rentals" tab on this page, and then on the "activity" button to view your most recent rental activity.

It's also possible to rent cards from other players.